EDIT MAIN
Meet Mr. James R. Wood
James R. Wood was employed by the Somonauk School District in August 1959 and retired from teaching in June of 1997.
He was dedicated to our school for over 50 years and enjoyed everything he did here at the school.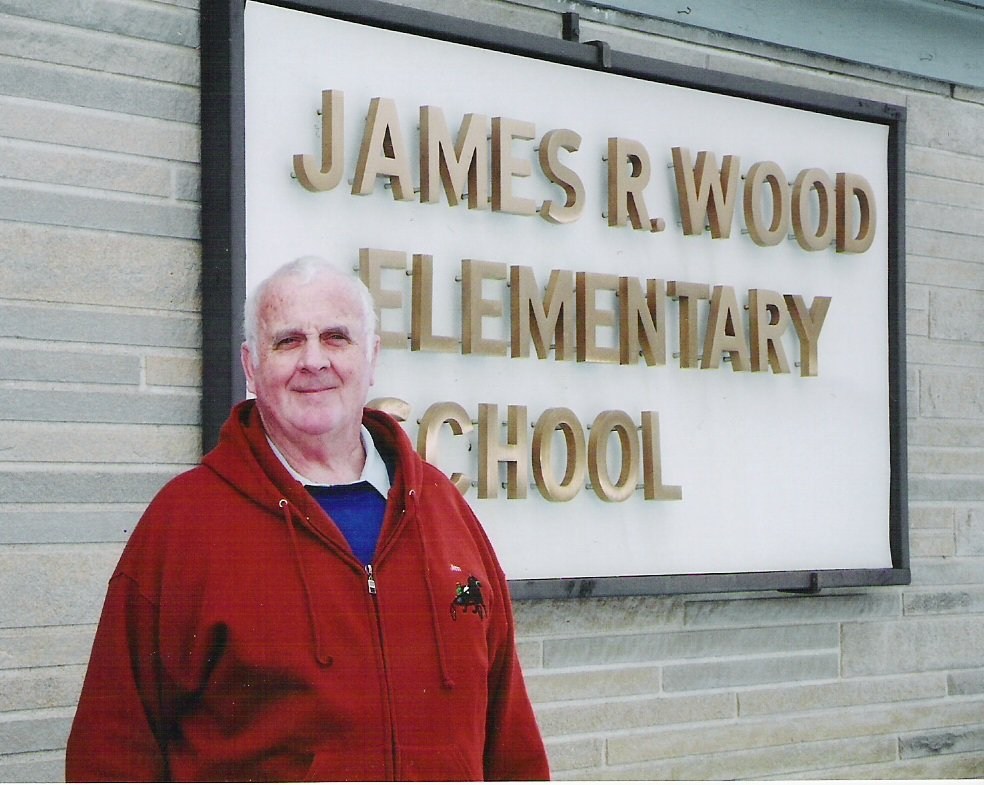 1959-1970 High School Teacher and Coach
1970-1997 Grade School Principal
1997-2004 Transportation Director
2005-2012 Substitute Bus Driver
Mr. Wood was born in Augusta, Illinois on September 8, 1933 and passed away in 2017. As a student, Mr. Wood loved school. He never missed a day of school from 6th grade through high school! He liked every subject he took in High School, he had no favorites, just enjoyed it all. He received his Bachelor's Degree in 1959 from Western Illinois University and continued his education receiving his Master's Degree in 1967 from Northern Illinois University. Mr. Wood married his wife Helen on December 10, 1954. James and Helen had three children together. Their daughter Patsy lives in Orlando, Florida with her husband Jim and they have two daughters, Rachel and Stephanie. Their son Tim lives in Grand Ridge, Illinois with his wife Dawn and their children, Abbey, Casey and Carley. Their son Barney passed away in 1980.

After moving to Somonauk, Mr. Wood kept himself busy raising sheep, pigs, and cattle to butcher. He also loved raising horses. He always had an interest in horses and was a part owner with Jerry and Paul Dudzik of a Standard-bred pacer named Broadway Robin. In his leisure time, Mr. Wood enjoyed a John Wayne movie, or watching his favorite sport, baseball! Sorry, all you Cubs fans out there, Mr. Wood was an avid St. Louis Cardinals fan!!!
You now know why we decided to name our school after him after his retirement on May 19, 1997. James R. Wood was a very special person to us all. What a great job he did! We thank Mr. Wood for your many years of service, for being a teacher, a coach, a principal, a bus driver and a friend!