ONLINE REGISTRATION IS NOW OPEN! Returning students should register for the 2021-22 school year by March 31, 2021. NO PAYMENT NEEDS TO BE MADE AT THIS TIME. Fees are due August 1, 2021. Online credit card payments will include a $1.50 service fee. Payments in cash or check can be paid in the school office.
www.teacherease.com

Don't forget to order your One School One Book t-shirt! The Bobcat store closes on Sunday, February 28th.
Great news! Our school has partnered with Smile Programs…the mobile dentists to offer in-school dental care on April 6th 2021 at James R Wood Elementary. Even better, dental care is usually at no cost to you. All insurance is accepted including Medicaid and CHIP. For those without insurance, a low cost self-pay option is available. Convenient and comfortable Our in-school dental program saves you time and provides a safe and comfortable place for your child to receive gentle dental care from licensed local professionals. Dental care includes a complete dental exam, x-rays, cleaning, fluoride and sealants when necessary, and in some cases, restorative care such as fillings. Dental care for a healthy life Children who see a dentist regularly may have fewer health issues like: -Early tooth loss caused by dental decay -Gum disease -Heart disease -Impaired speech development Help keep your child healthy, in school and learning. If you are interested please click on the link below and register your student today! James R Wood:
https://www.myschooldentist.com/JRSCIL_schsrm

Hello JRW Families! We are asking for your help as we enter the second half of the 2020-2021 school year. (As if you don't have enough on your plates!) Every other year we are required to provide parents/guardians with a survey about how JRW is doing! My guess is that the survey has been modified to inquire about JRW regarding this unique academic year and not a typical one. The 5 Essentials survey is a comprehensive, evidence-based tool designed to drive school improvement. In fact, staff and students from 4th - 12th grades are asked to participate as well. We would love for your feedback! Responses are confidential and not shared with the school. We receive a summary of results, if there are ample responses to make a viable assessment of our schools' successes.
https://survey.5-essentials.org/illinois/?target_name=parent

No School Monday, February 15, 2021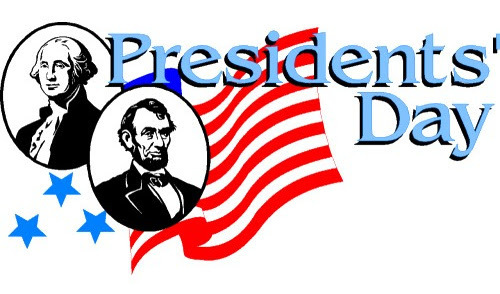 4A was successful as well with their penguin blubber. Great job 4A!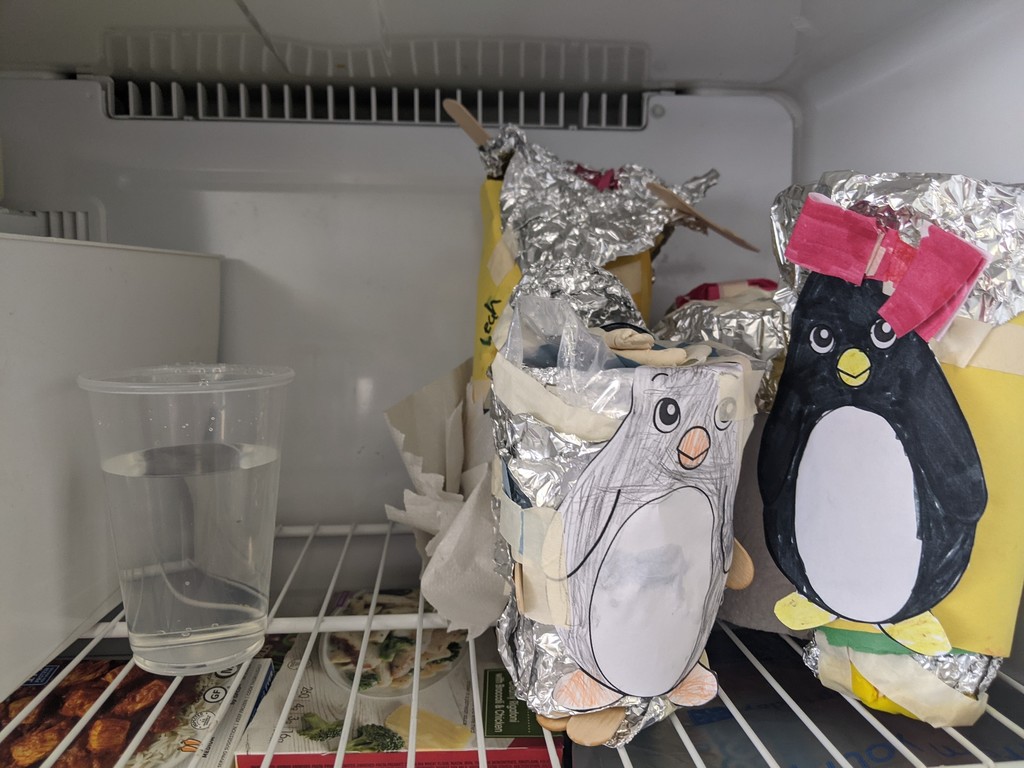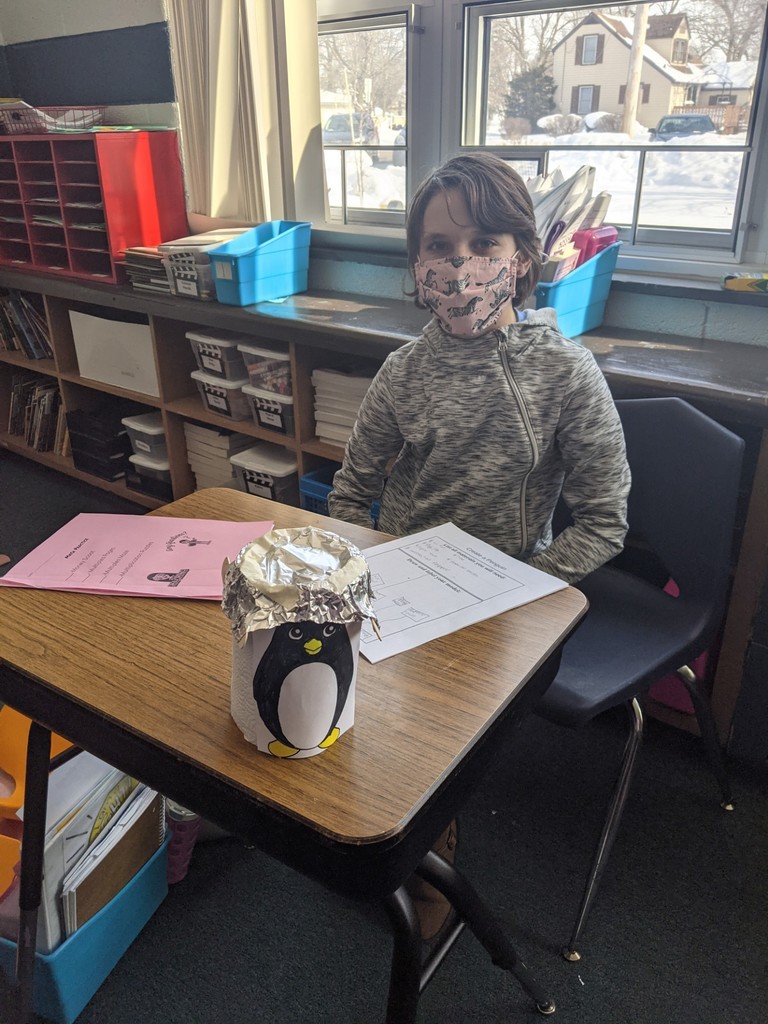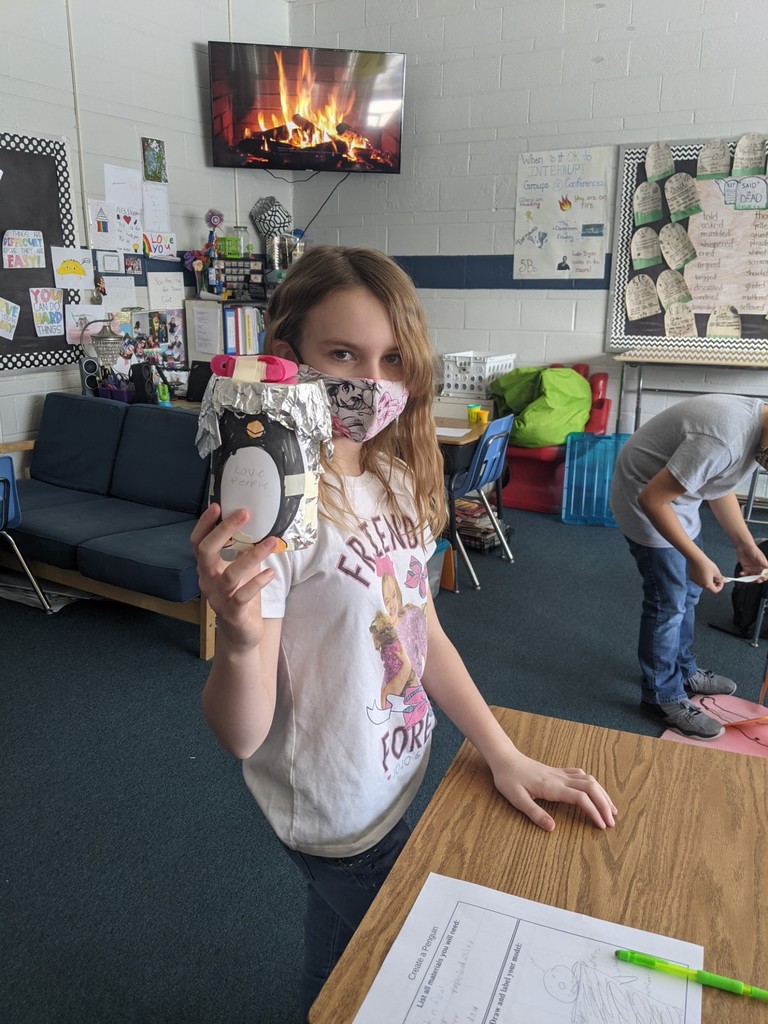 After learning about penguins this week, 4C tried to create their own penguins' blubber to keep them warm in the cold Antarctica. Their challenge was to insulate a cup of water so that it would not freeze as quickly when placed in the freezer. They all succeeded!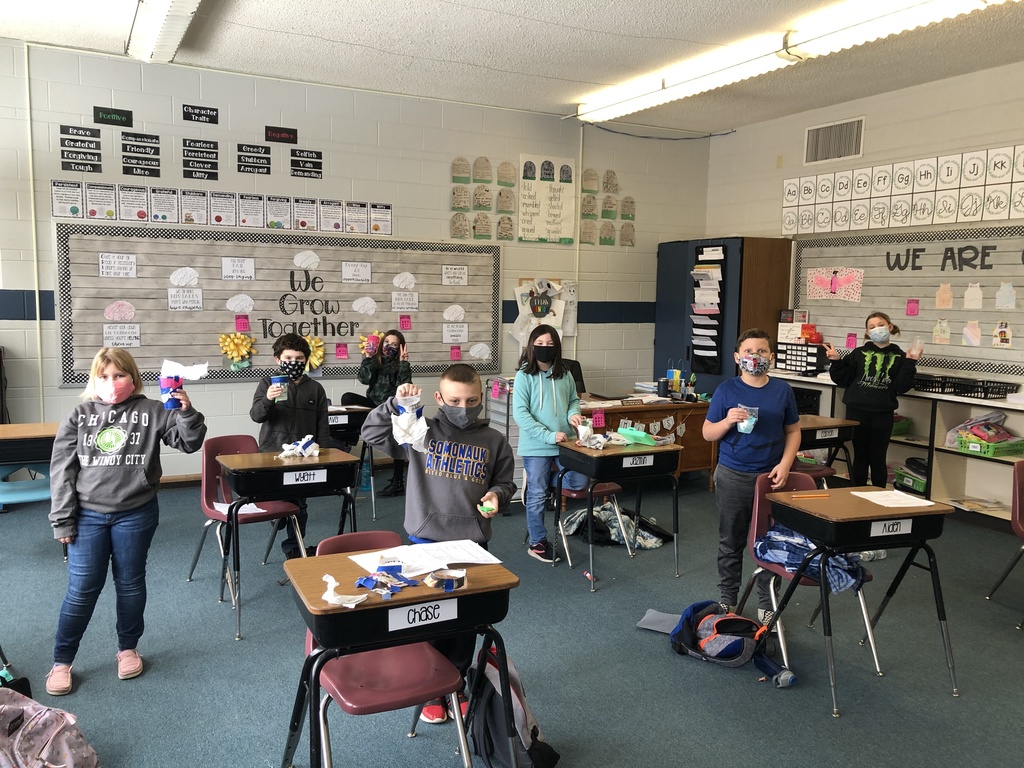 One School, One Book is coming back to JRW!! More information coming soon!!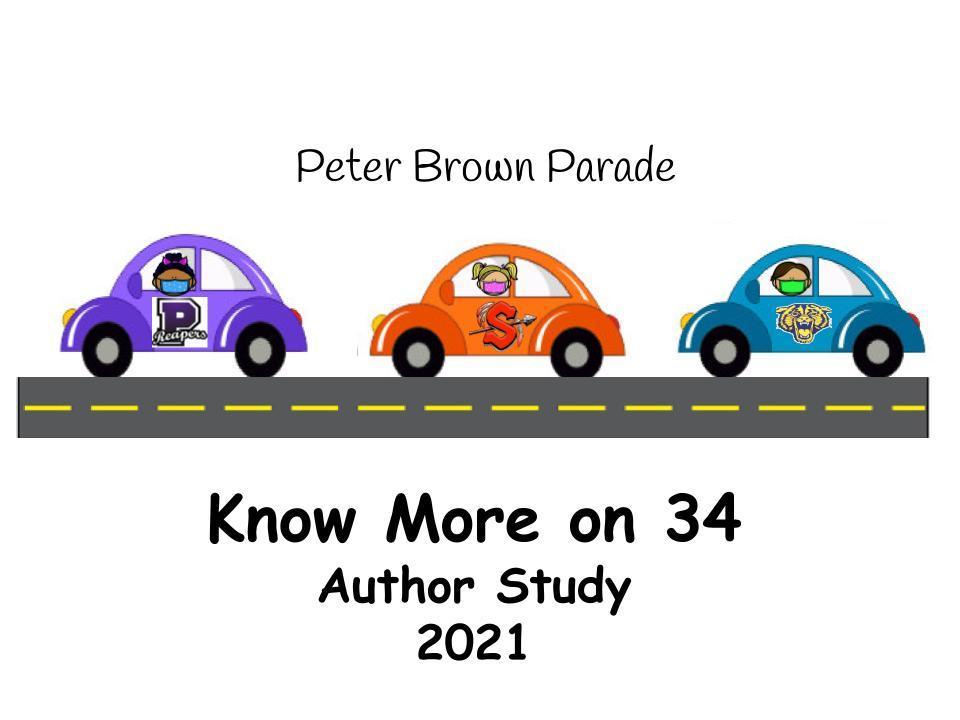 Friday, February 5th: Due to inclement weather, Somonauk schools will follow the Remote Learning Schedule.
Kindergarten would like to thank the Somonauk Education Foundation for the donation of center manipulatives.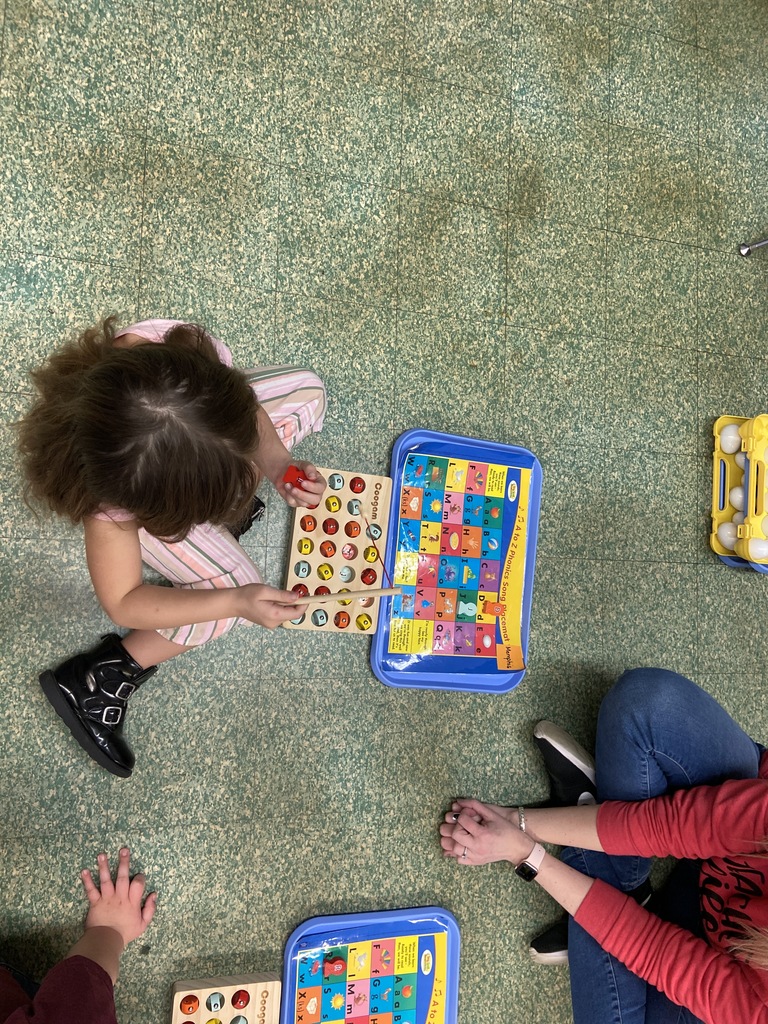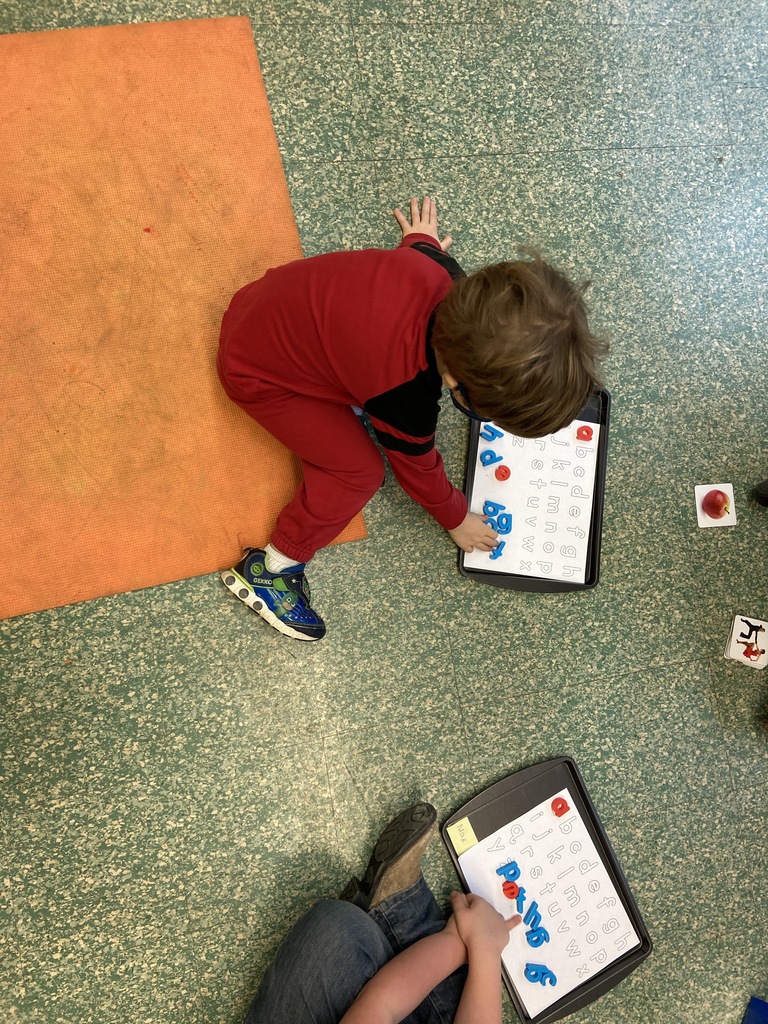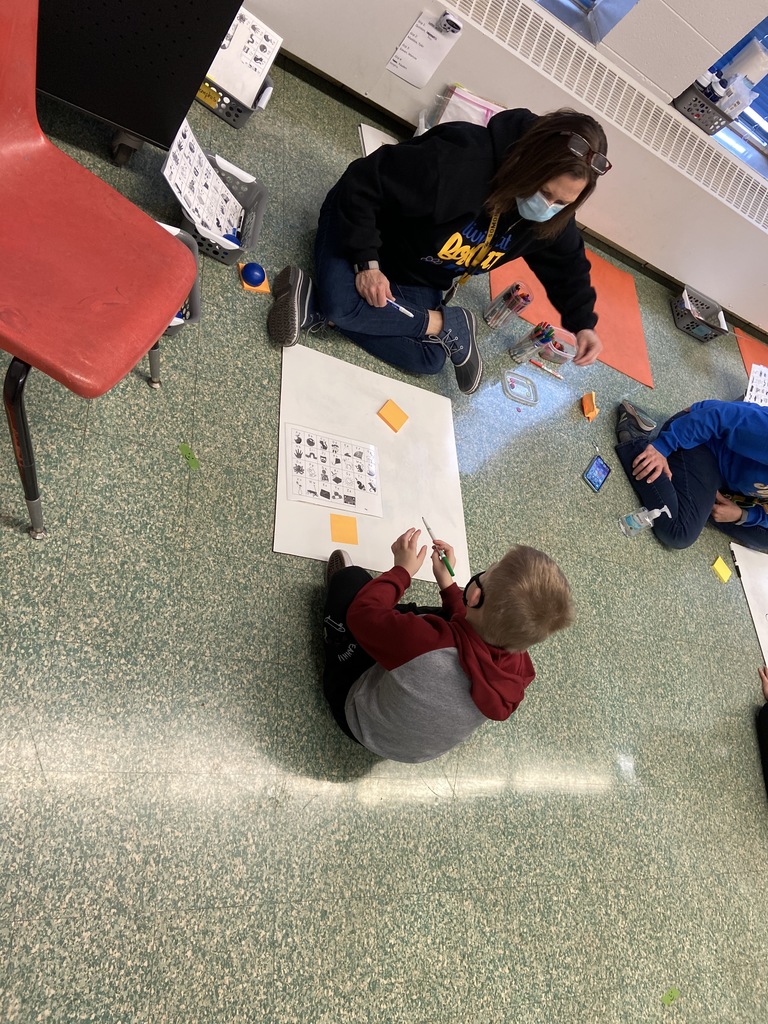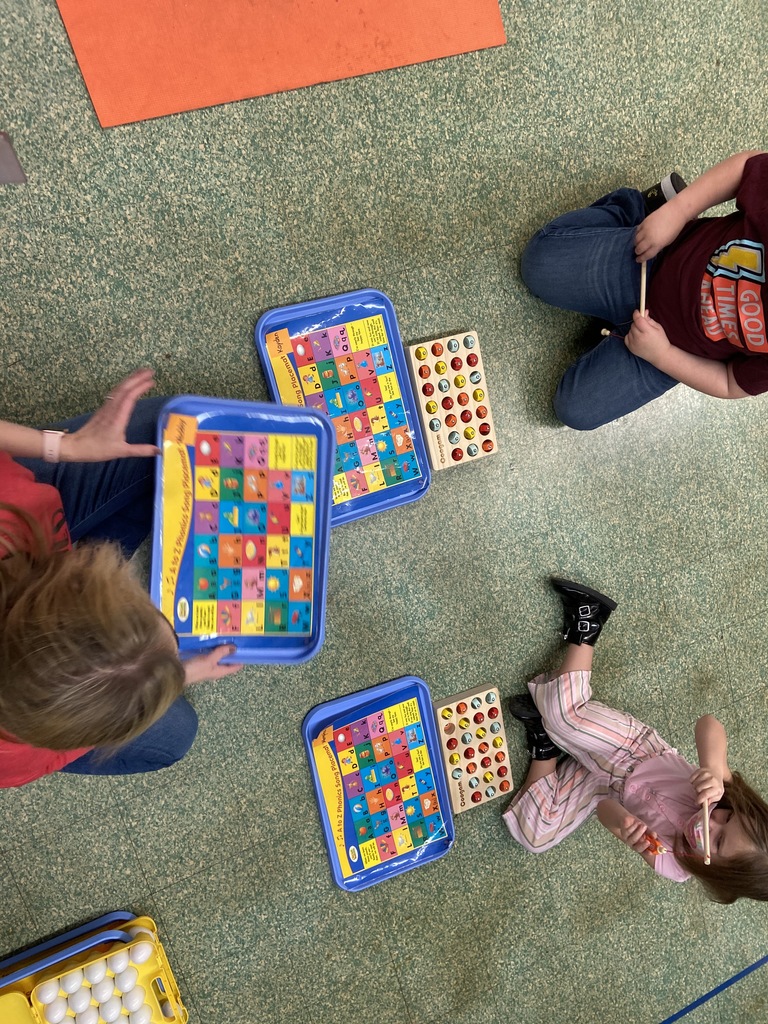 NIU Online Tutoring

THANK YOU Thank you to those who completed the student services survey regarding remote learning. We are looking forward to going through all of the responses to try to meet the needs of our students while they are not in the building. Congratulations to Dantiela Resendez who won the Walmart gift card! We hope you all have a wonderful and safe holiday season! -The Student Services Team
More Elves on a Shelf, drawn via zoom in 3C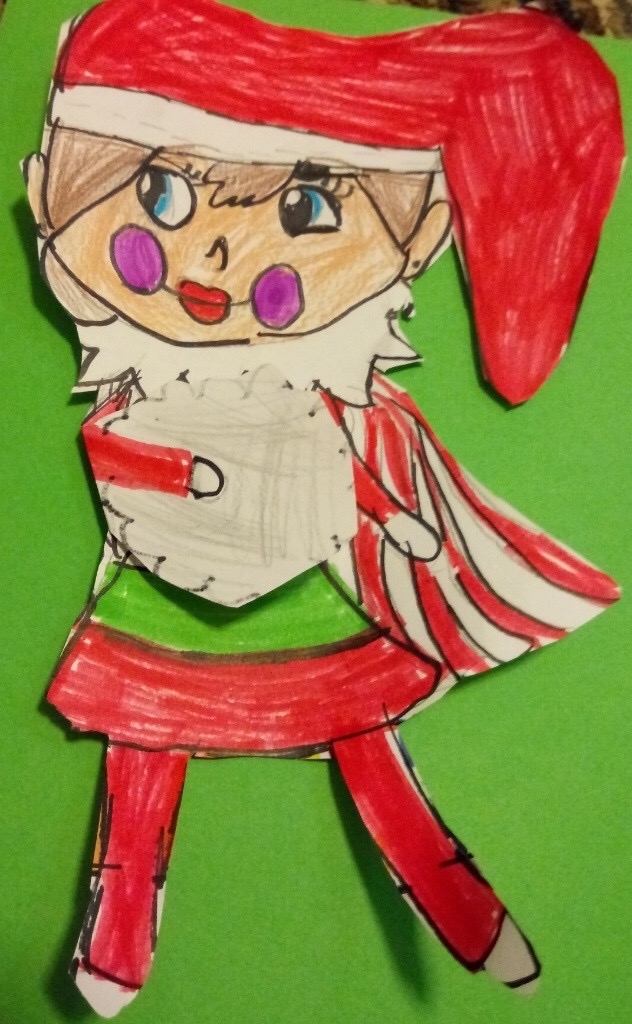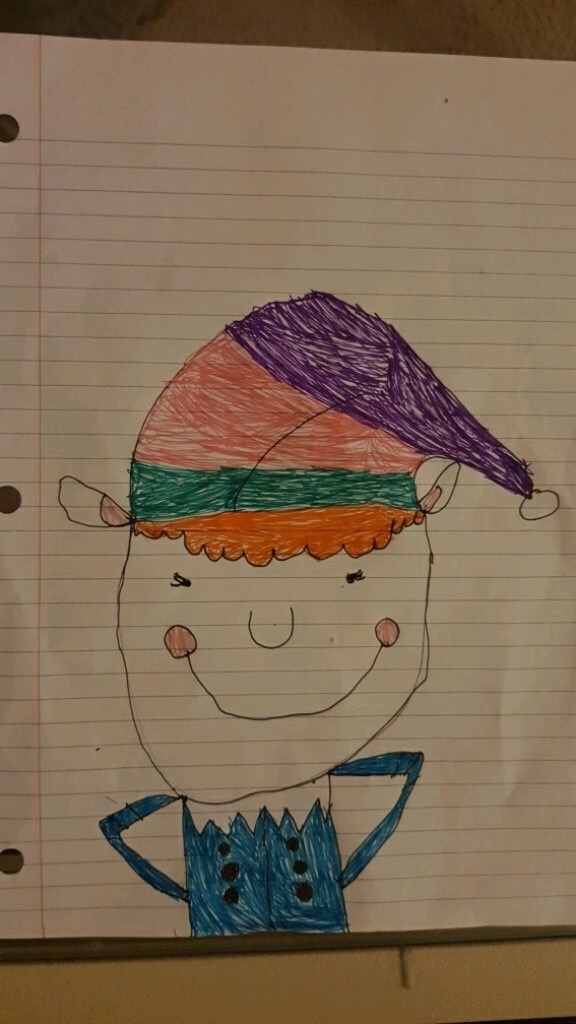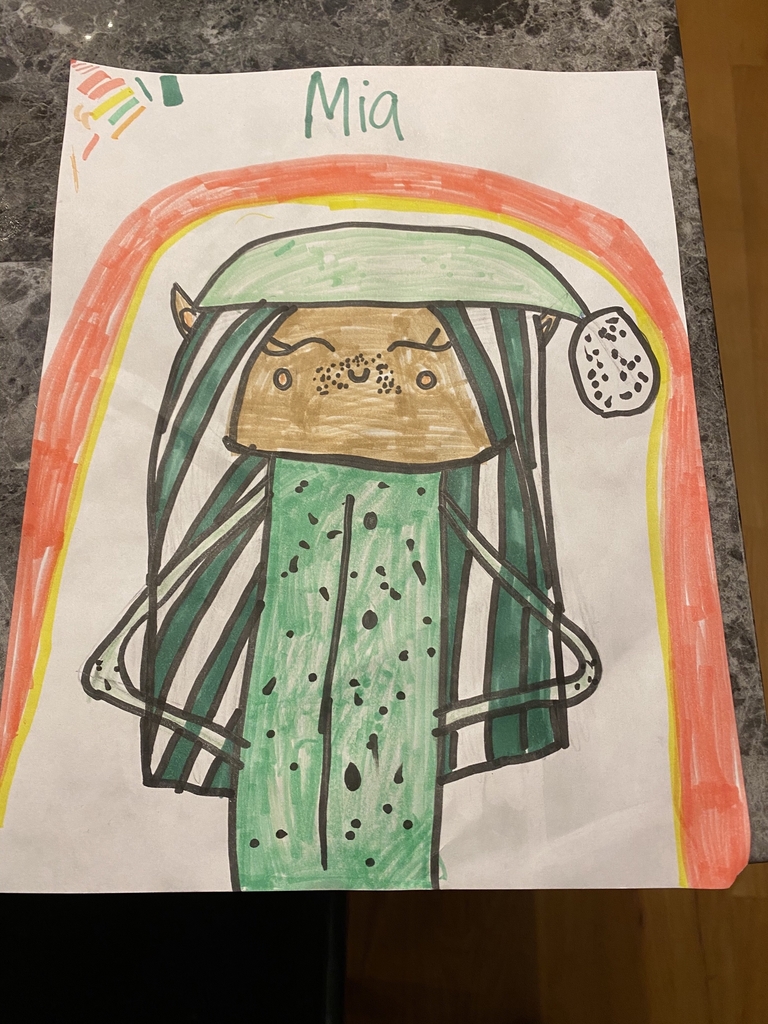 Zooming with Elf on a Shelf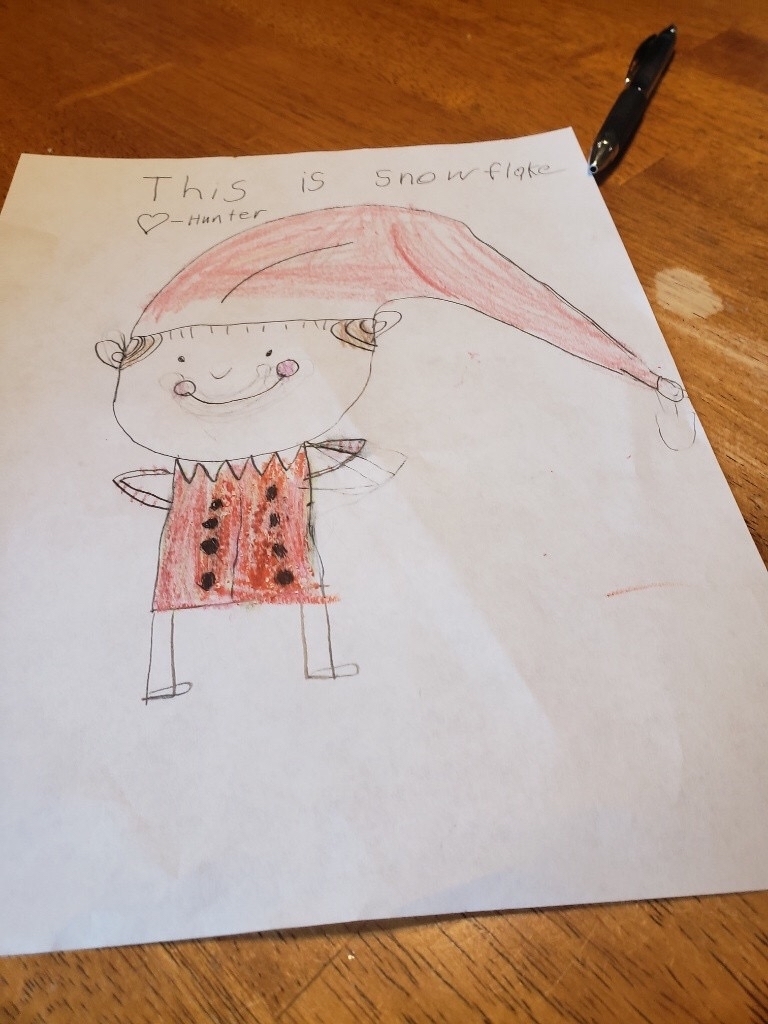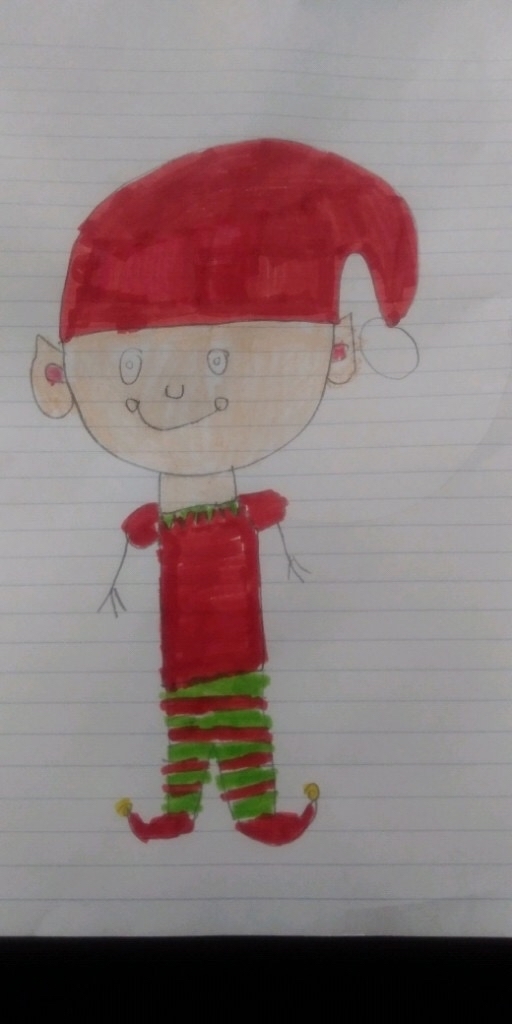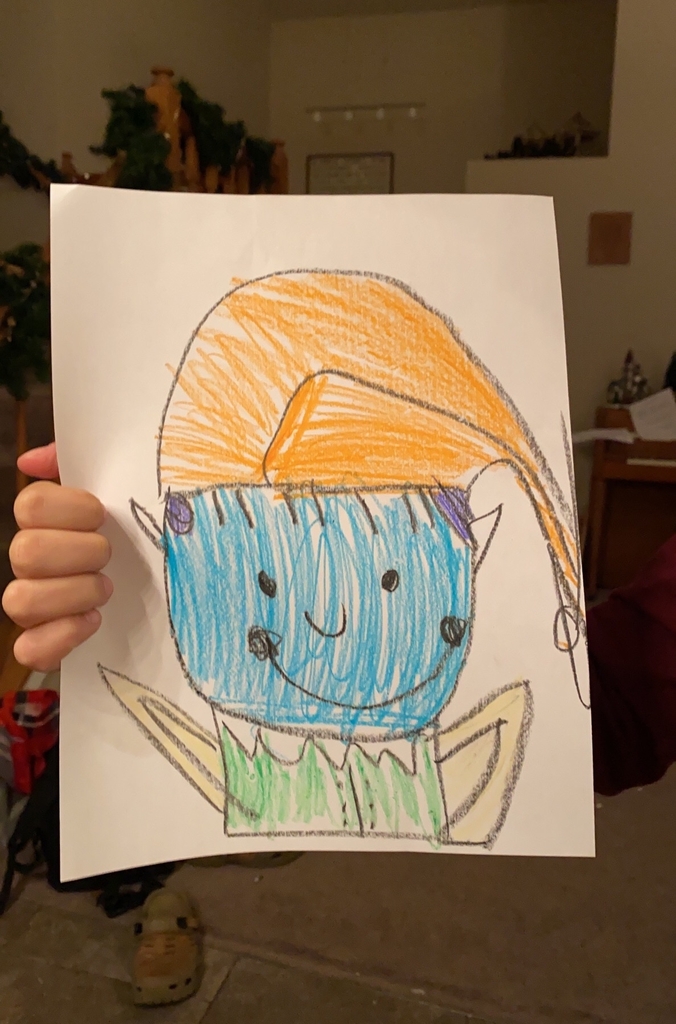 Zoom version of Elf on a Shelf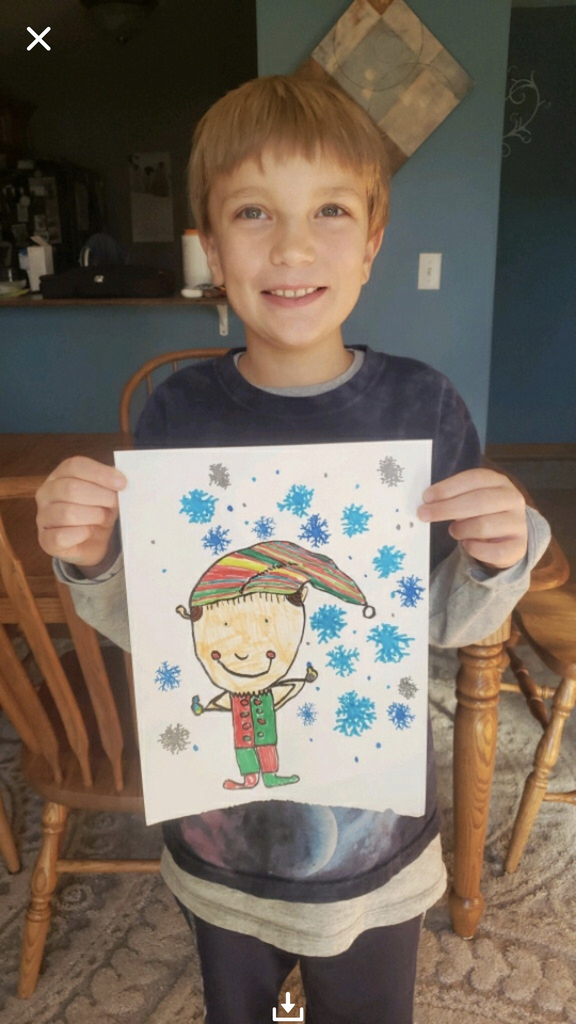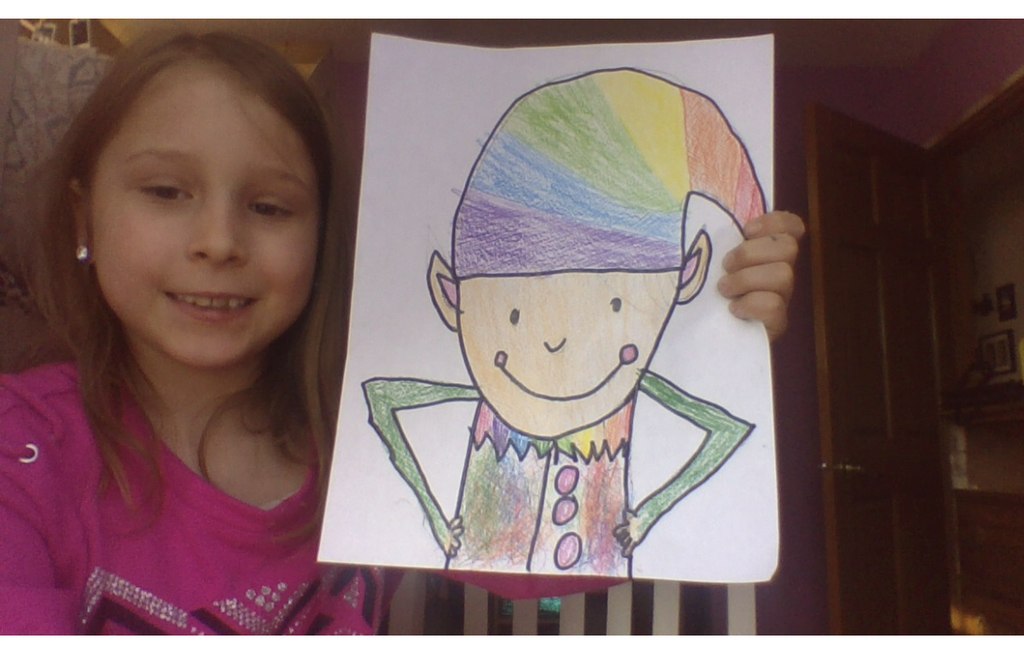 Last call for 2019-2020 James R Wood Elementary School Yearbooks! Please email Mrs. Barta at
bartam@somonauk.net
to reserve your copy. They are $18 each.

JRW students are loving the opportunity to check out books in the updated library!