Somonauk School District #432 Families, Today, as individual schools within the district, alongside the Somonauk Police department, we practiced our Run-Hide-Fight protocol with our students. This approach takes the lockdown approach that was used previously, and adds some additional options. Teachers and staff have reviewed and interacted with the Run-Hide-Fight protocol for the past year. This practice drill is required by the School Safety Act. Each school and every child did an exceptional job in this drill today, but still may have some questions for you tonight. If you have any follow up questions or concerns, please reach out to the building principals.

HOCO Soccer Game tonight vs. Sandwich HS cancelled in agreement with administration and head coaches, due to field conditions and continued weather. Fireworks will be rescheduled for Saturday evening. Bonfire cancelled reschedule TBD.Tailgating in HS Main Gym 4:00-5:30.

UPDATE: Homecoming GAME events With the predicted weather forecast, we are going to move the HOMECOMING SOCCER game time up one hour to 6:00 pm. This "may" allow us to get complete game in before forecasted storms occur. 5:45 Soccer Sr Night 6:00 GAME vs Sandwich halftime: dance, cheer and homecoming court Let's GO BOBCATS!
SMS has a poetry club! Our first meeting was fun. We discussed many types of poetry and plan to learn a new form each meeting.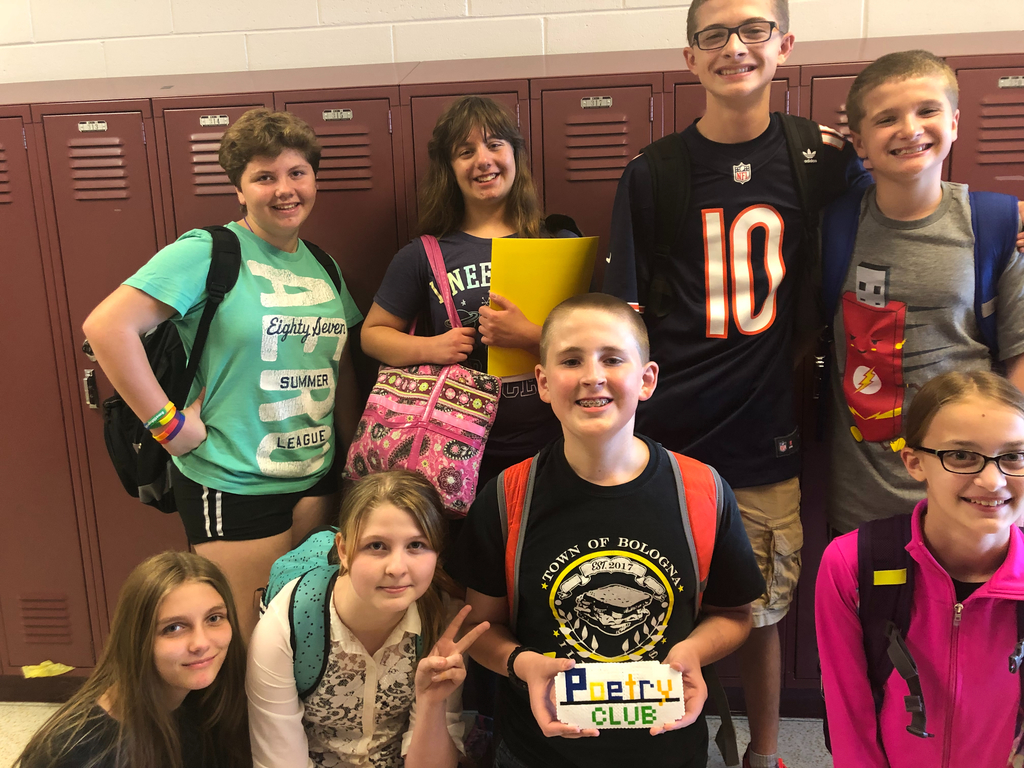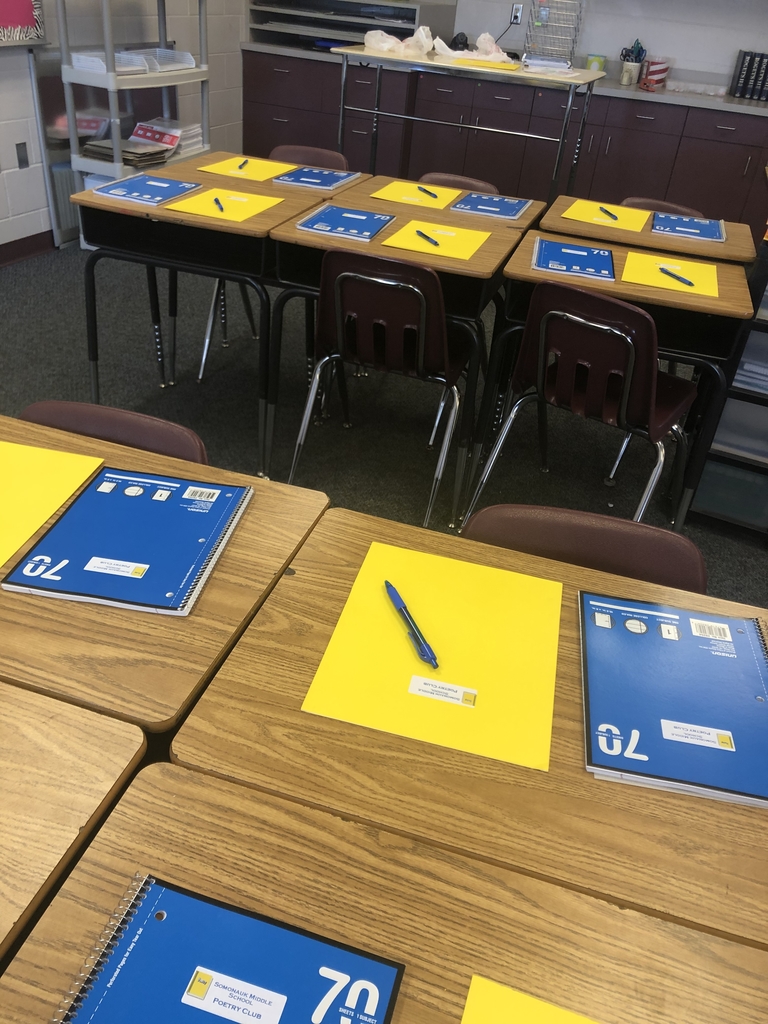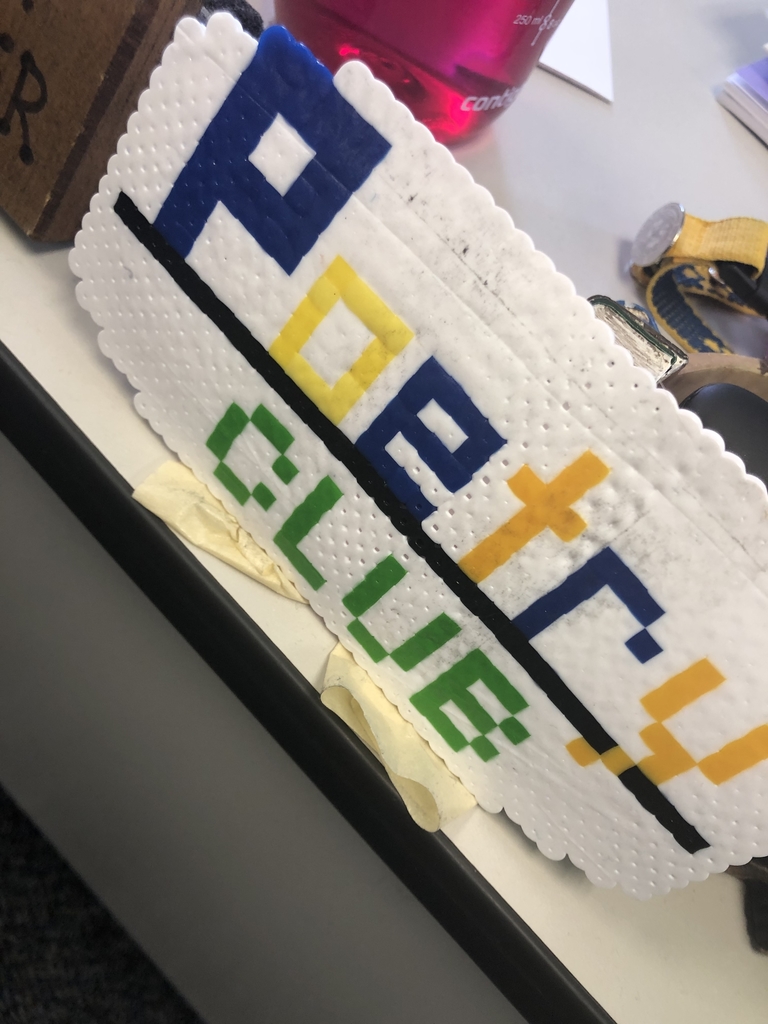 Welcome Alyssa McHugh! Ms Alyssa McHugh joins the JRW staff teaching Kindergarten. She is a graduate of Ashton Franklin Center and Millikin University. Alyssa loves the Chicago White Sox, Chicago Bears, and the North Carolina Tar Heels. If she wasn't an educator her dream job would be a stay at home mom and live on the beach, of course! Ms McHugh is excited to teach in a small school district and loves seeing children being proud of their work and always learning new things.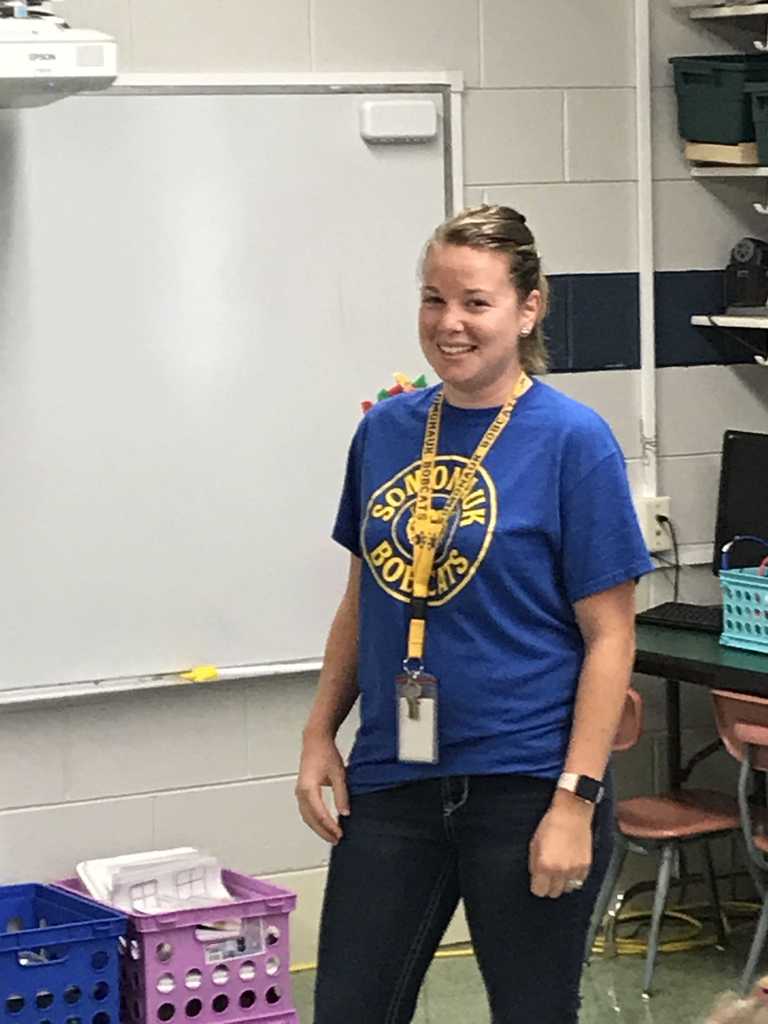 Somonauk School District #432 Board meeting for 9/23/19 *Student Highlight delivered by Annabelle Britt *Approved the 2019-2020 Budget *District received high marks from Auditor on our financial practices *Principal Pruski presented JRW school improvement plan *Board had open discussion about feasibility study for Somonauk and Leland school districts

Ms Jenny Wold comes to Somonauk to teach in our Ag/Science department. Jenny graduated from Athens High School and the University of Illinois. She enjoys running, exercising, playing her with children. She would love to be able to travel in time, if she were to have a secret superpower. Jenny loves plants, soil, and anything that is earth science, which makes her a perfect fit for the Somonauk Agriculture department.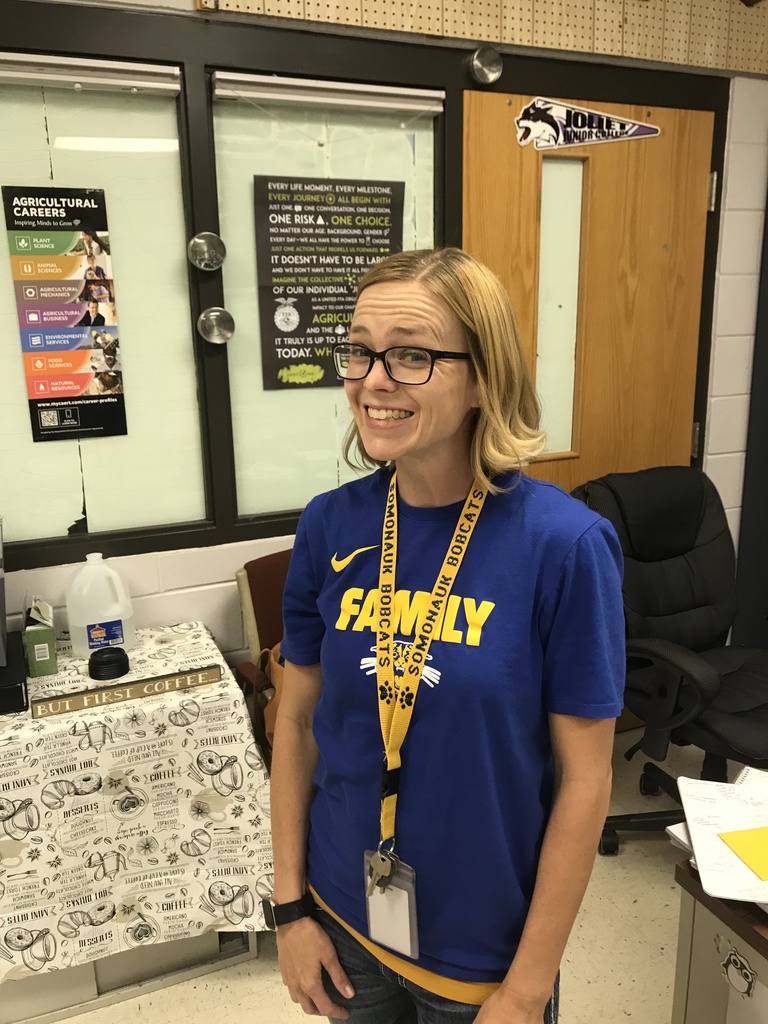 Reminder: School Board meeting Monday night at 7:00 pm in the SHS library


Such a great turnout from the Somonauk and Leland communities to learn about a potential feasibility study.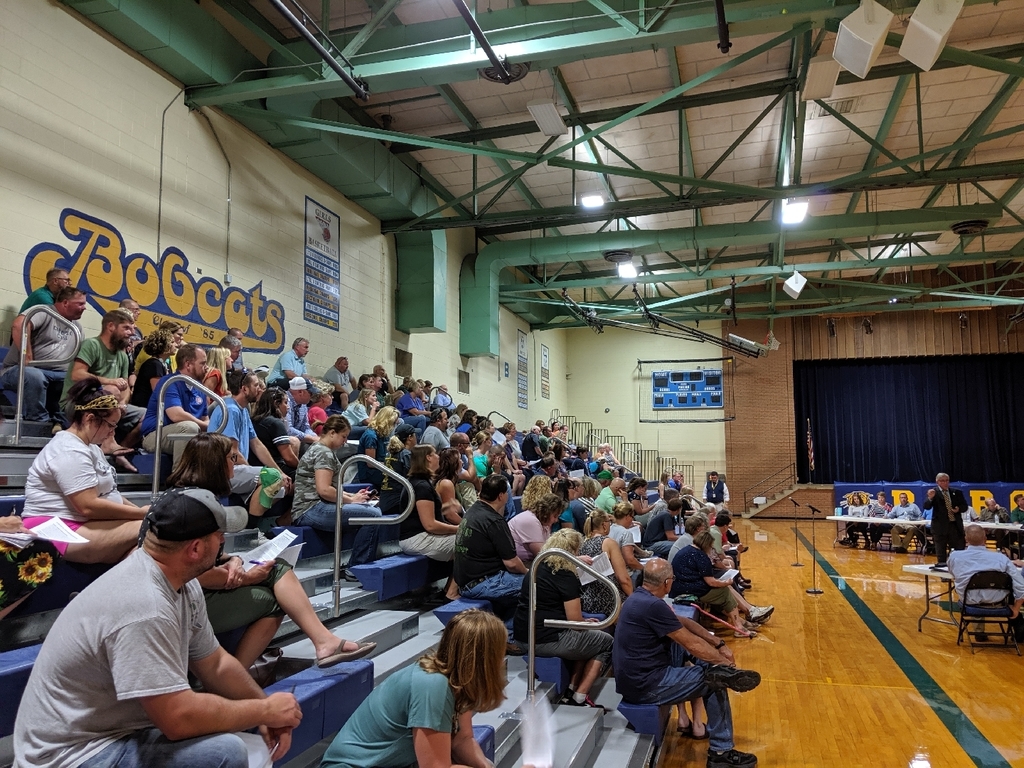 Somonauk #432 Preschool Screening What is Preschool Screening? To help identify children ages 3-5 who may qualify for special education services Somonauk CUSD 432 offers preschool screening. Our screening team will briefly assess your child's developmental skills in the areas of pre-academic learning concepts, motor skills, and communication, as well as hearing and vision. If you suspect that your child is experiencing one or more delays in her or his development, please contact James R. Wood Elementary school. Screening dates for the '19-'20 school year To schedule an appointment or ask questions related to screening you can call (815)498-2338 ext 1224. Screenings are held at Somonauk Public Library . Screening appointments are available afternoons on the following dates: October 10, 2019 February 7, 2020 April 3, 2020 What to expect at the screening: Screening consists of three components. Your child will have his/her vision and hearing tested. Family health history may also be reviewed at this time. Your child's development will be assessed using the Brigance Preschool Screen. Your child's language and communication skills will then be assessed by a speech pathologist. *Please bring your completed questionnaires with you to your appointment. What happens after screening? Upon completion of the screening, a team member will meet with you to review your child's results. If your child demonstrated developmentally appropriate skills no further action is required, if the team determines there are areas of concern, a further evaluation may be recommended.

Bobcat Basketball right around the corner. Be ready with this great gear from BSN!
https://www.bsnteamsports.com/shop/sombbk19
Order, have it shipped to the HS, and Coach Alsvig will let you know when it's in! The link expires 9/30/19.

Tiffany Passero returns to Somonauk after graduating from Somonauk High School and NIU. She is a special education teacher at the middle school and loves being close to home. In her free time, she enjoys exercising, baking, and swimming. Mrs Passero is always up for the challenge of a good hike and rewards herself with some ice cream! Tiffany dreams of beach vacations and would love to travel in time. Once a Bobcat, always a Bobcat!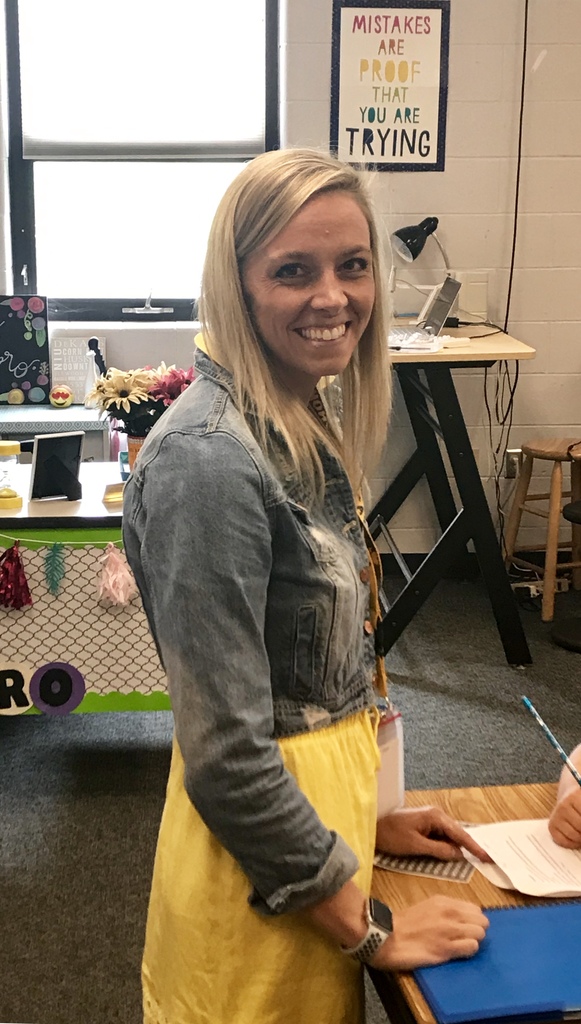 Ms Rita Hames joins SHS in the special education department. She is a graduate of Yorkville High School and ISU (she must love red and white, but look at her in BOBCAT BLUE!) Rita loves spending time with family and reading a good book. Mashed potatoes are her absolute favorite and her favorite vacation spot is Alabama. Rita wishes to have a secret superpower of time travel. Welcome to the Bobcat Family, Rita!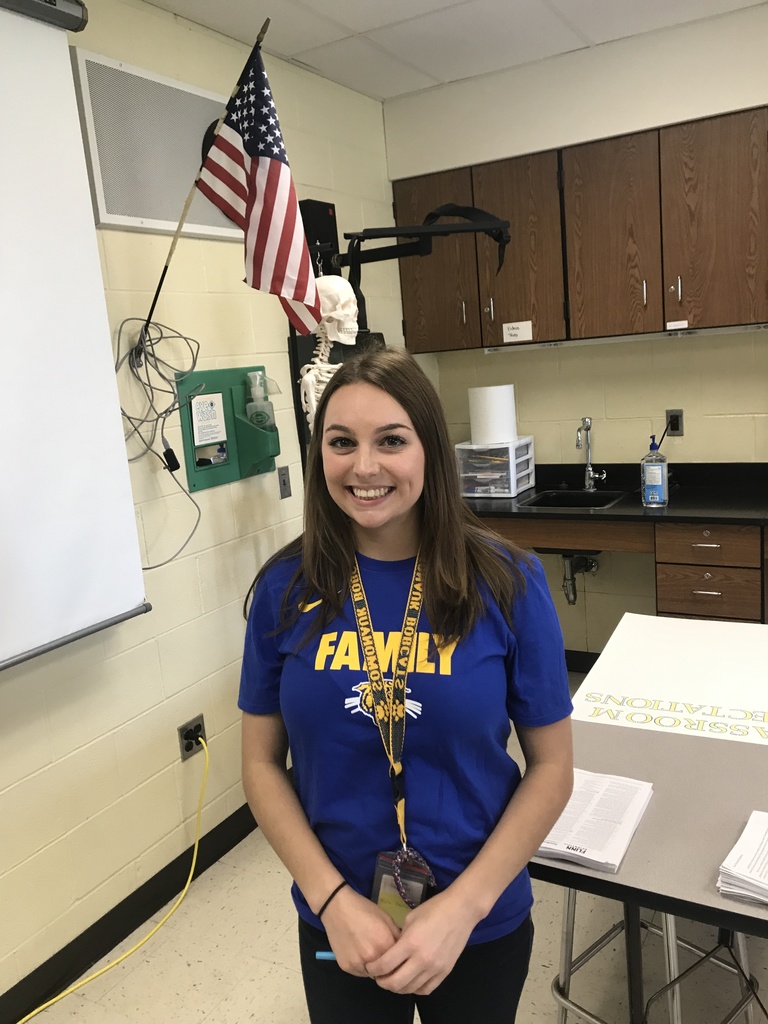 Supt. Streicher will be enjoying breakfast tomorrow morning at the Somonauk Pancake House. Come join him at 7:30 am

Welcome to #432 Ms Dayna Anderson teaches numerous AG clasess at SHS. Dayna graduated from Indian Creek High School and University Wisconsin-Plateville. In her free time, she enjoys listening to Taylor Swift and over analyzing each song! She like her coffee black and enjoys a good book. Ms Anderson has a few cats and some farm animals....like 4,000 pigs?! Her hidden superpower is teleportation and she loves working at SHS because she is able to teach a diverse range of classes with great groups of students.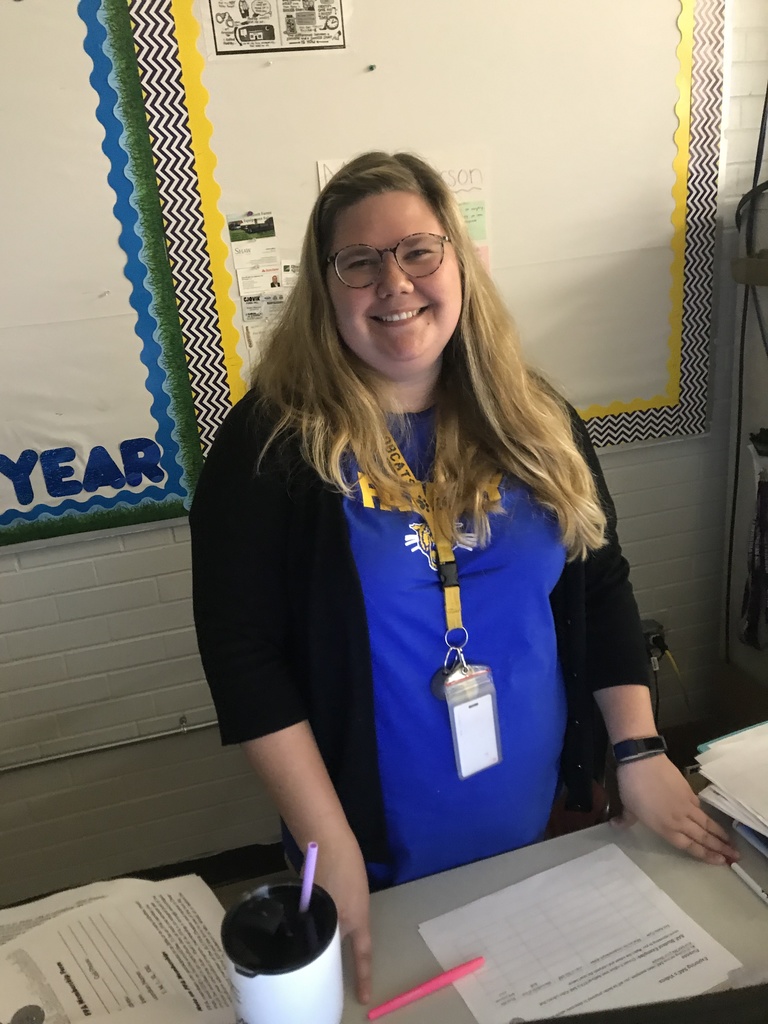 Welcome to #432 Julie Brubaker! SHS Science department is where she is at! Ms Julie Brubaker graduated from Sandwich High School and NIU. She is super excited to teach in Somonauk because of all of the friendly people. Julie loves going for a walk or hike and hanging out with family. Ms Brubaker likes her coffee with cream and sugar and wants to have a secret superpower of being able to understand, read, write, and speak every language! Interesante! Meravigliosa