Kishwaukee College Athletics Offerings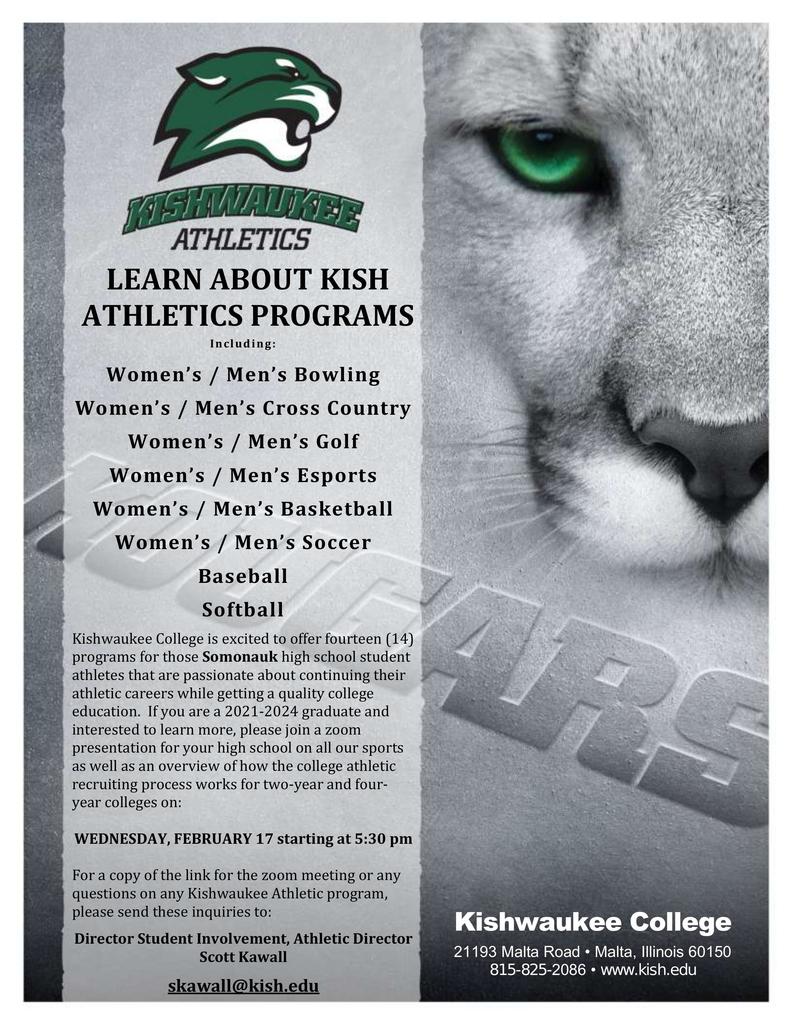 Don't forget to order your 2020-2021 Yearbook. Order online or pick up an order form in the office. Did you know that you can make monthly payments for your yearbook? Contact Mrs. Dale for more information.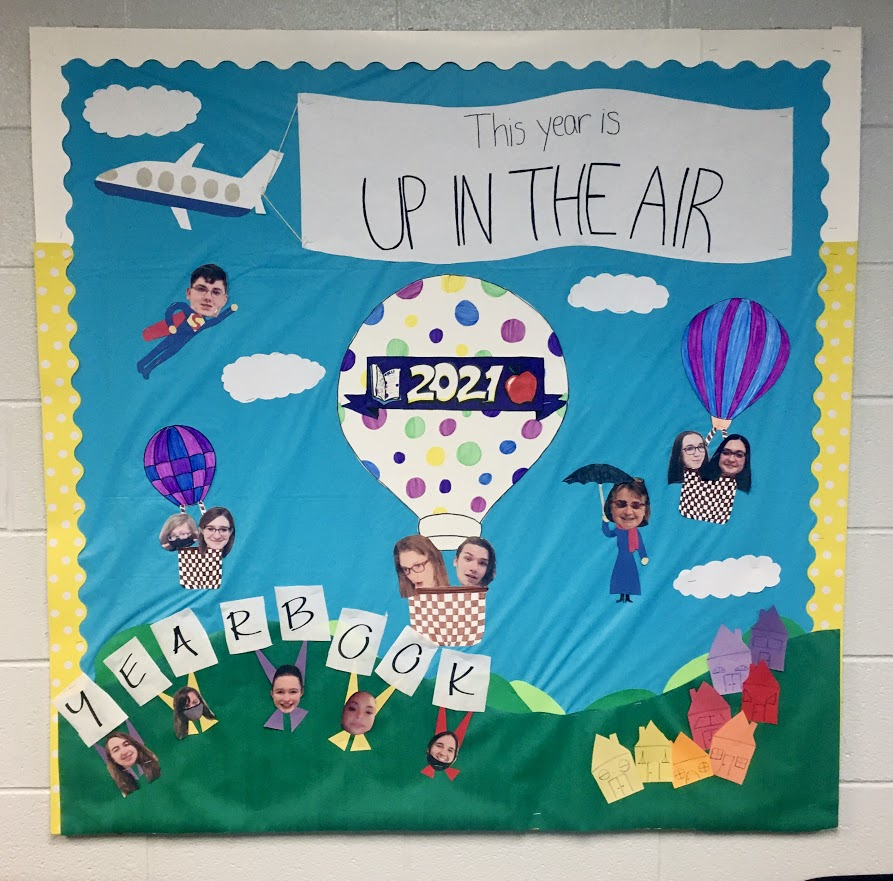 Dance Tryouts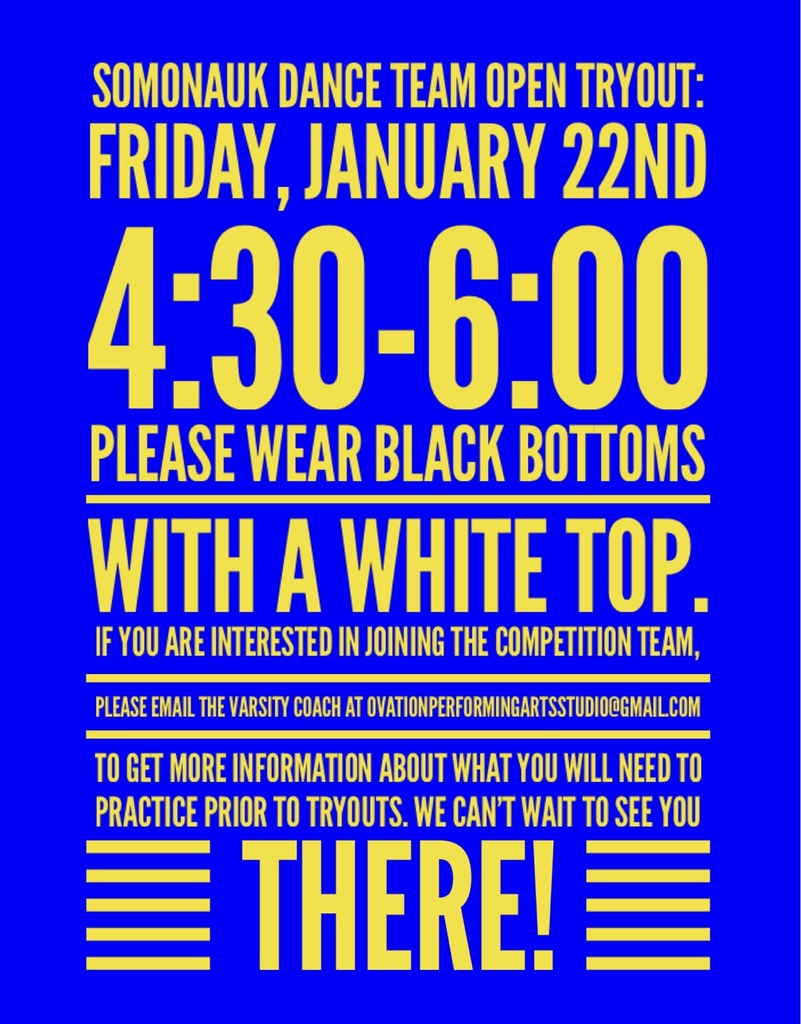 LOOK! Picture retakes!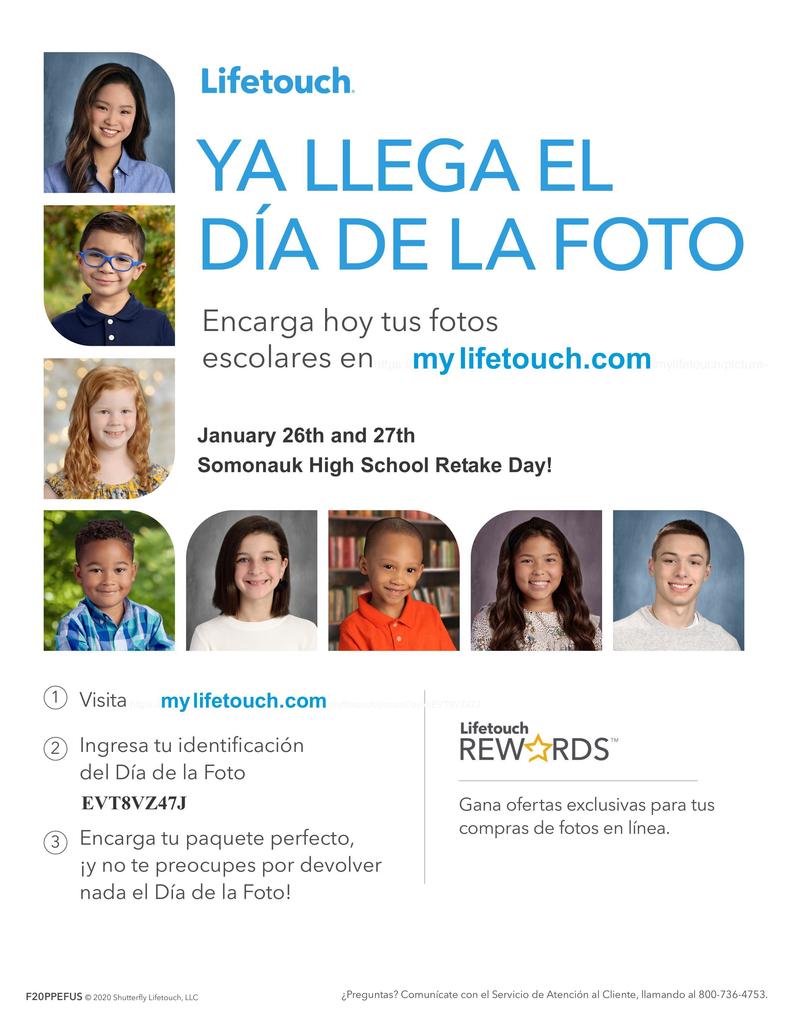 Somonauk Education Foundation has funded a mini-grant for the SHS ESports Team for $1140. Those funds were able to purchase 1 XBox One and 1 Play Station 4 gaming consoles, upgrade 4 PC computers with additional memory and HD video cards, as well as a partial purchase of a new 5th PC Gaming Computer.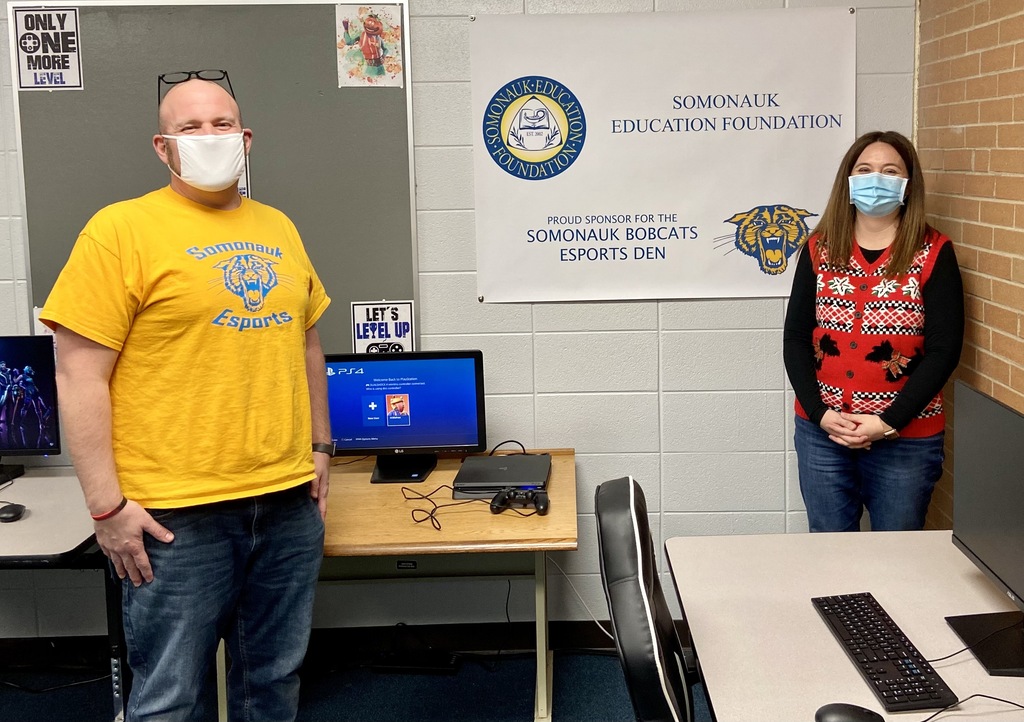 Heartland Bank & Trust Company has sponsored our Somonauk High School ESports Den/Team with a $1000 donation. Through those funds we were able to add 5 HD Monitors and upgraded 4 PC computers with additional memory and HD video cards. These updates are allowing our Bobcat ESports Team to be competing at a high level, with one team currently competing as the 15th ranked team in Fortnite in the nation.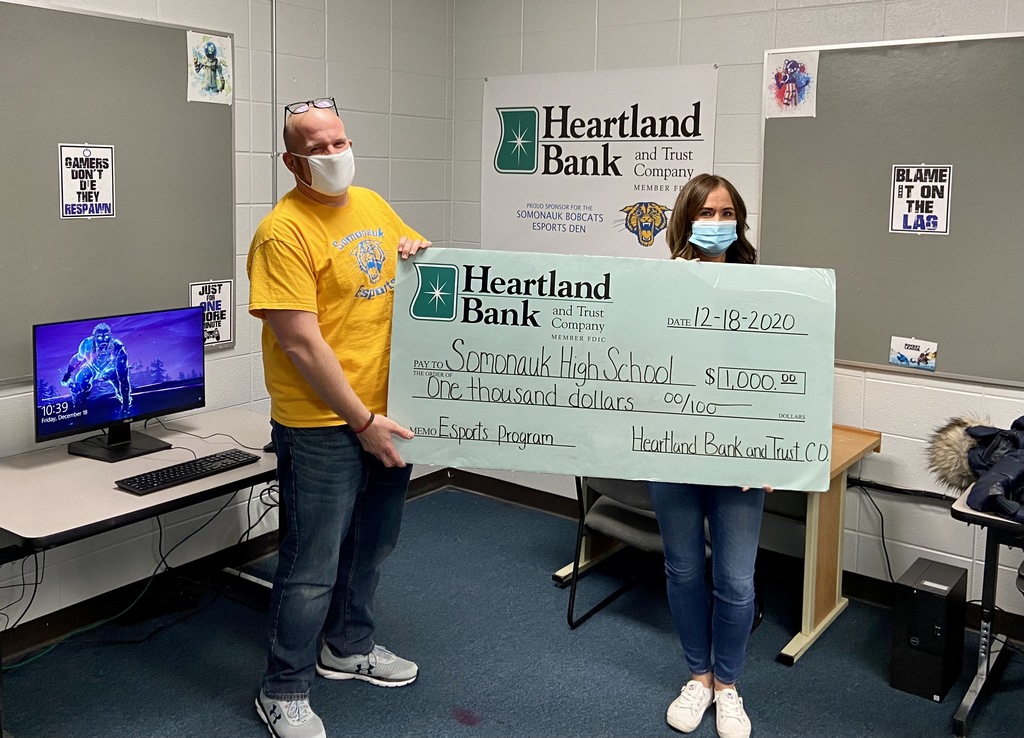 Congratulations to Christian Krider for being selected Project SEARCH Intern of the Month. He has a positive attitude, asks for help, and completes his tasks independently. Excellent work Christian! BOBCAT Pride!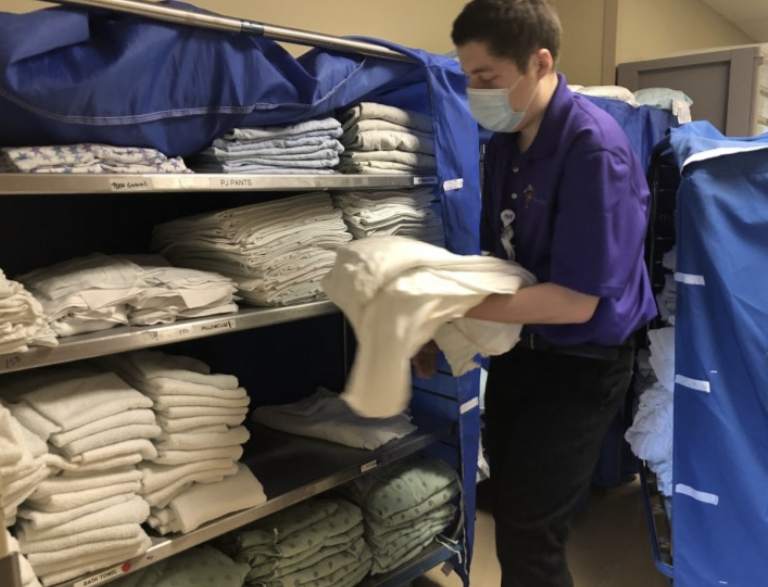 Somonauk High School Yearbook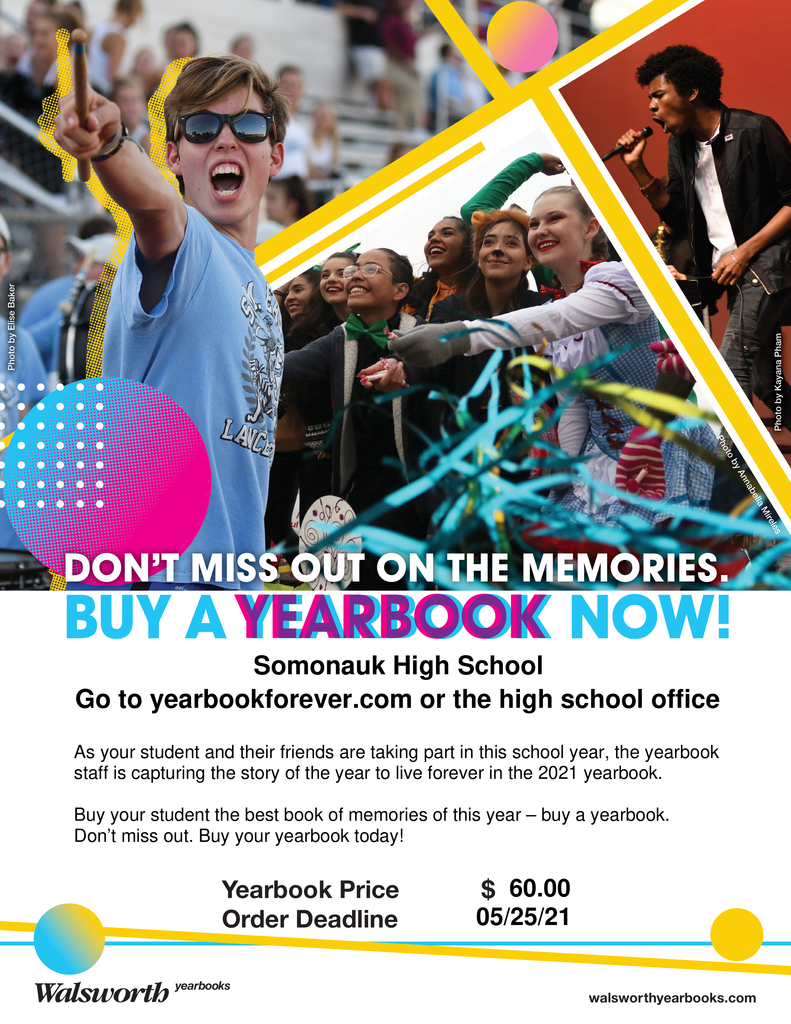 School Picture's & retakes are scheduled for January 26 for Blue and remote students and January 27 for Gold and remote students. If you are doing retakes remember to bring your pictures that you already received.

School pictures have arrived. If you ordered pictures stop in the office Mon-Fri from 7am-3:30 pm.

Happy Principals Day to Mr Benson! Each and every day he is making connections with students and helping out wherever needed!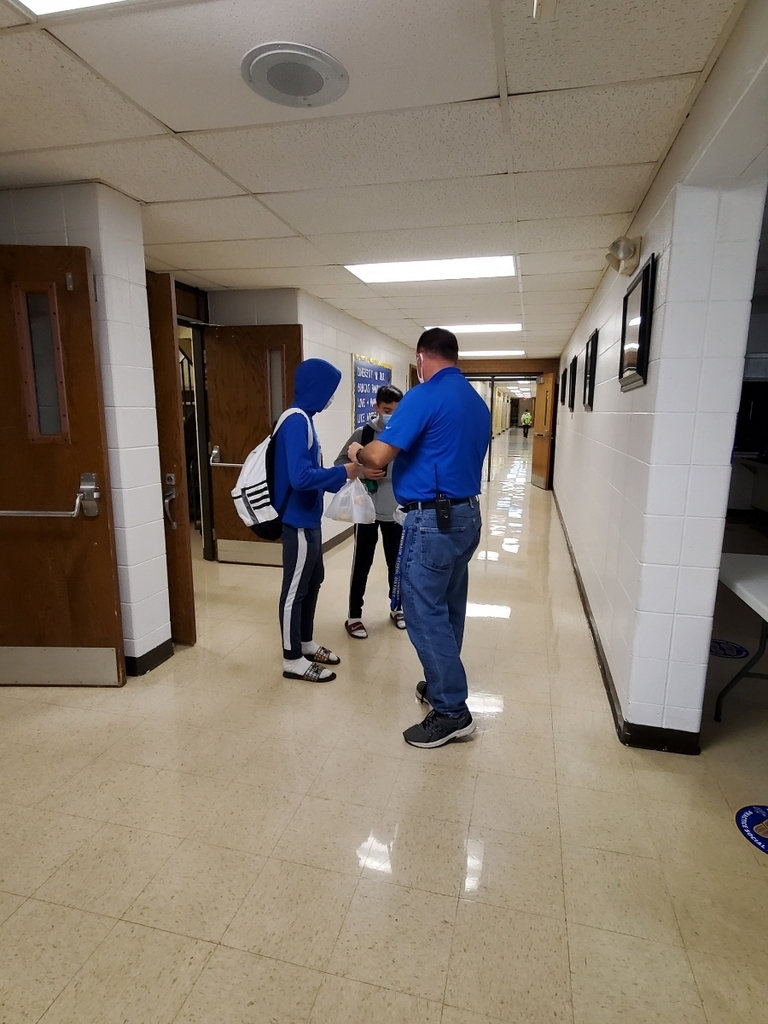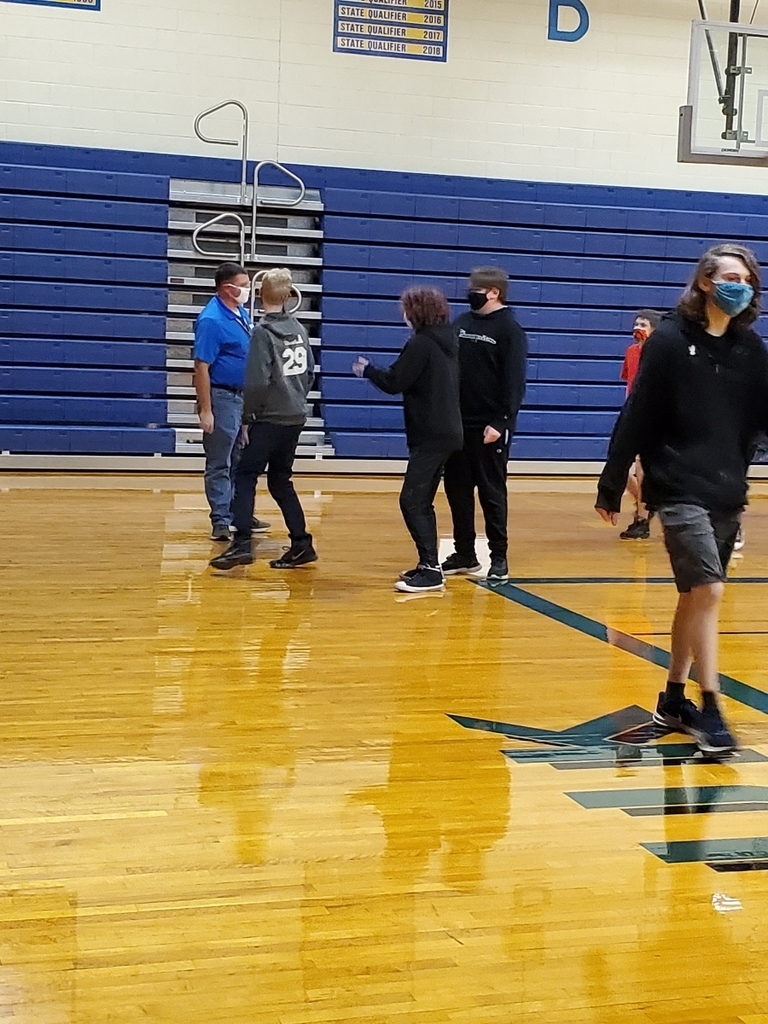 VETERANS DAY 2020 Somonauk Community Unit School District #432 would like to honor our United States Veterans during the week of Veterans Day. While our annual school assembly cannot take place in person this year, we would still like to acknowledge our local veterans who selflessly served our country. Please help us pay tribute to them in a virtual ceremony by sending a digital photo or two, possibly "then" and "now", of a veteran that you know, as well as branch served, time period, and any special recognition (i.e., Lt. John Patrick, Army, 1965-1969, 2 Bronze Stars) Somonauk School District values the service of our Veterans, we look forward to honoring them and their families this year. Please send the pictures to
nesse@somonauk.net
by November 2, 2020, in order to be included in the presentation.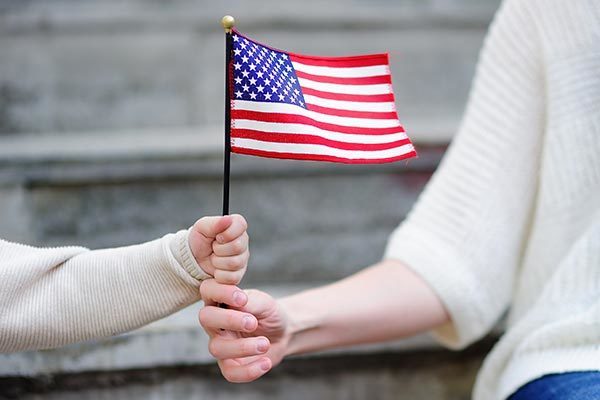 Congratulations to IVVC Outstanding Fall 2020 Students Bryer Wiborg - Auto Technology Nelson Mantze - Construction Trades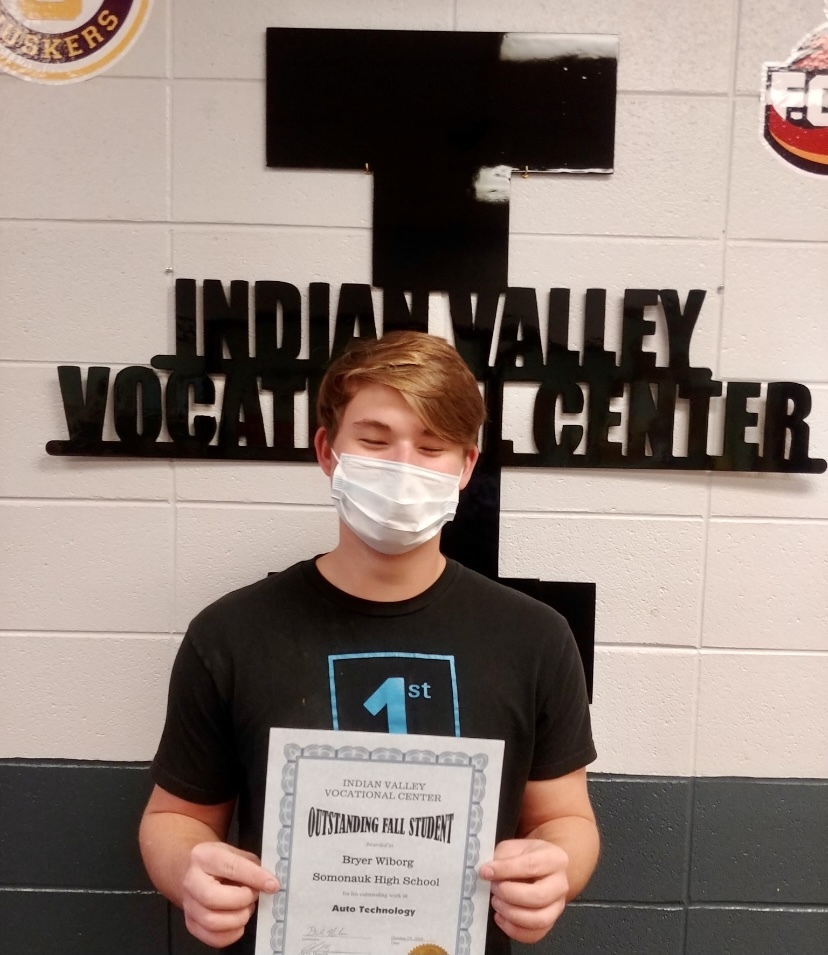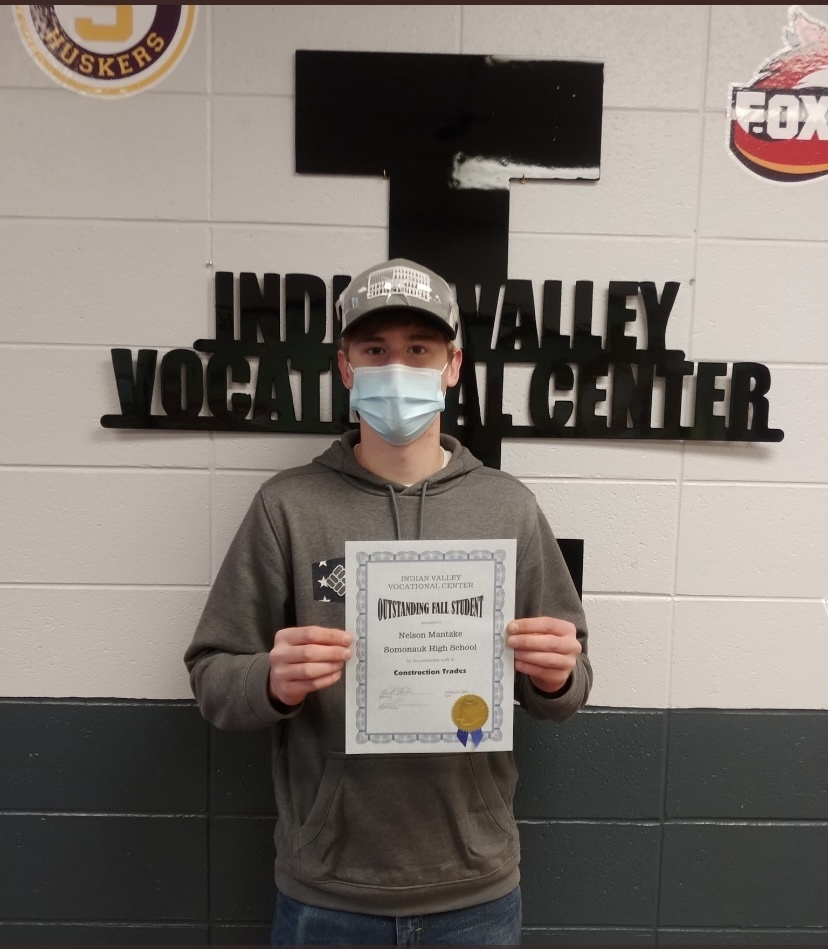 PICTURE DAY IS COMING! October 29 for Blue Students and October 30 for Gold Students. Remote students can come either day. Pictures will start at approximately 8:30 am each day. Click on the link below to see the order form.
https://5il.co/m4oz

'Tis the season for the JUNIOR CLASS GREENS FUNDRAISER! Starting Oct 13 through Oct 30, juniors at Somonauk High School are selling the items pictured below to raise money for Prom and their senior trip. If you wish to purchase anything, please see a junior for more details or email Bryan McMahan (
mcmahanb@somonauk.net
) and Amanda Hammett (
hammetta@somonauk.net
). We thank our community for such wonderful support! Greens will be available BEFORE Thanksgiving break for some early holiday cheer this year 🎄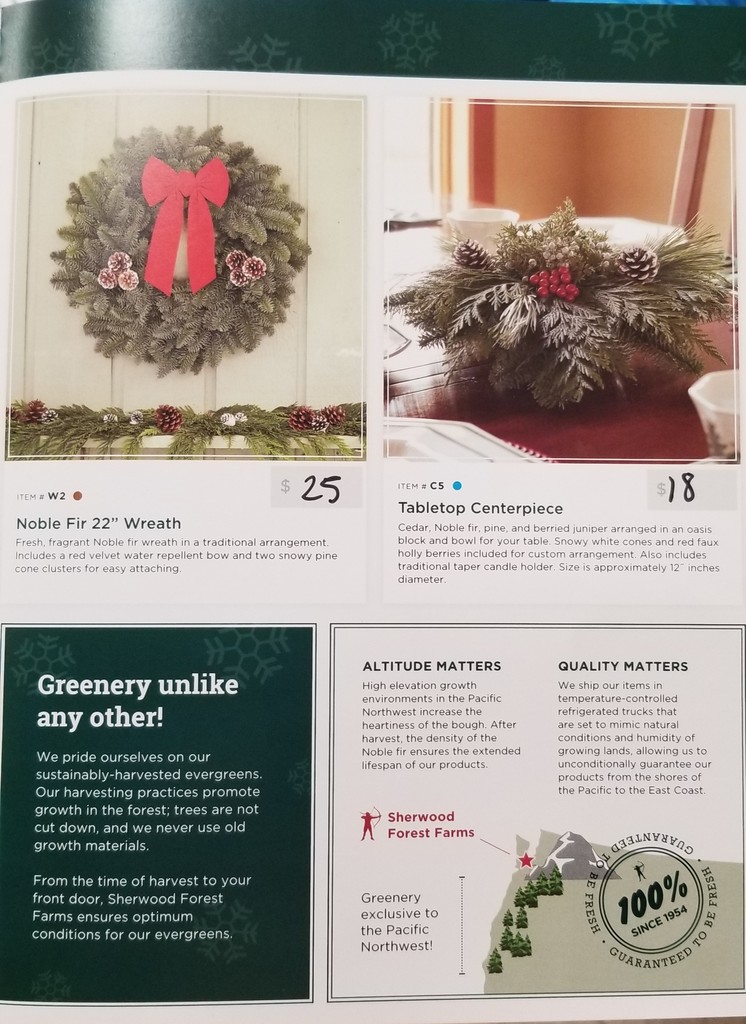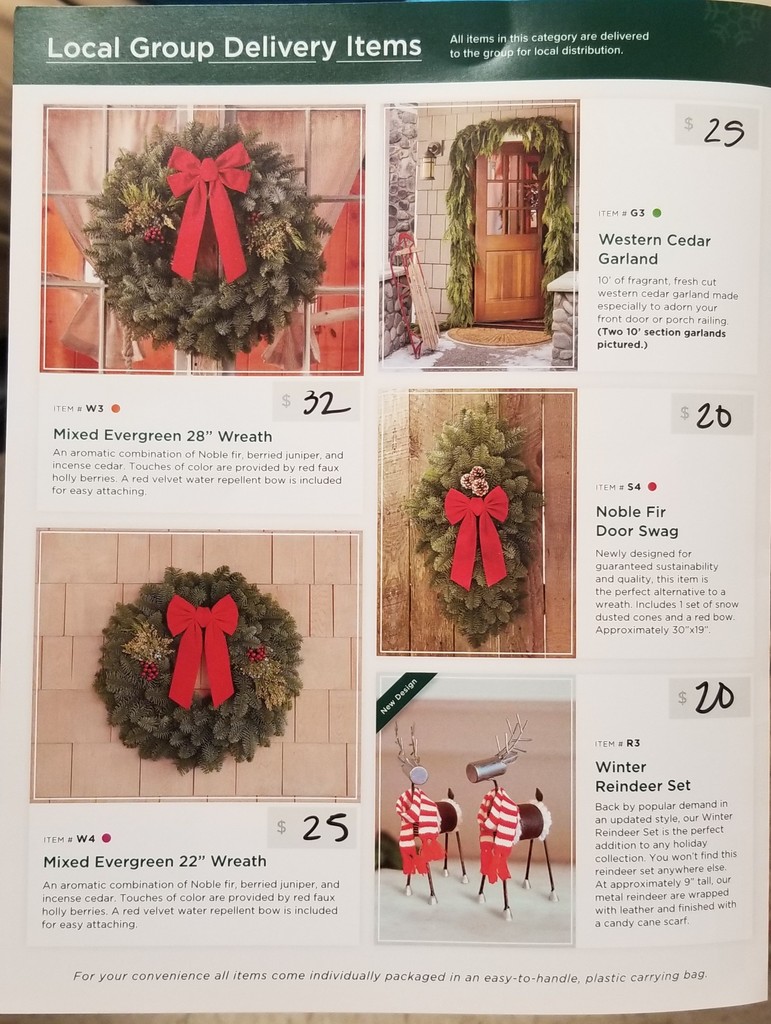 Somonauk Boys Golf Regional: The Somonauk boys golf team finished with a 364 team score at Spring Creek today. The team did not advance but 3 individuals were able to advance to the Spring Creek sectional! Tyler Jansen-90 Jaylen Dion -91 Alex Krejci -91 Carter Andrews misses the cut by 1 strike with a 92. "The boys played great and I'm super proud of them!" Congrats to all the LTC members and teams that advanced. Congrats to all the boys on a great Golf Season! Good luck to Tyler, Jaylen and Alex next Monday at Sectionals!!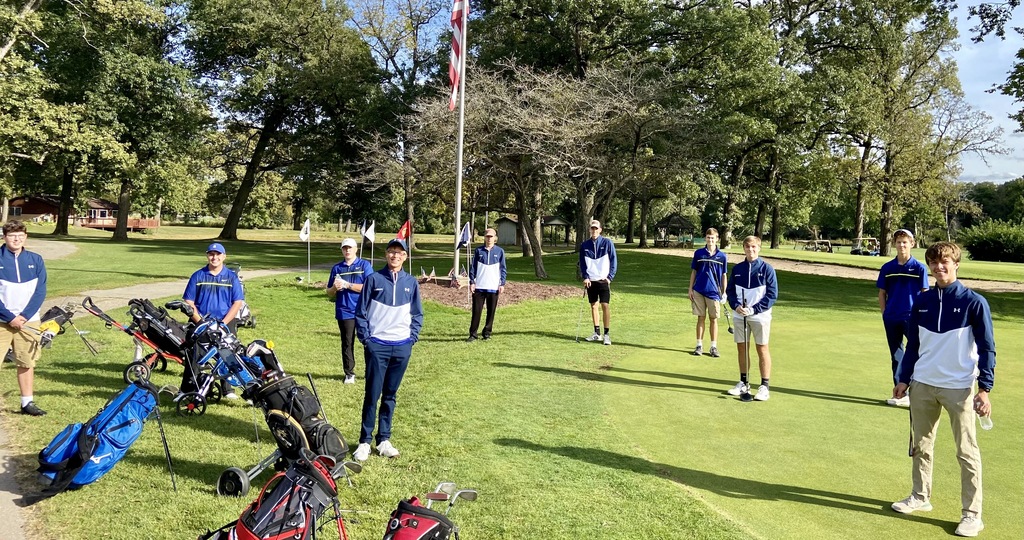 SENIOR SPOTLIGHT!!!! Rain O'Connell Born in Sandwich, IL. She has two siblings: Kendal (11) and Dakota (8) Favorite subjects - Math and Science; favorite movies - Starstruck ; favorite books - "I Hunt Killers"; favorite music - Rock. In school, Rain is involved in Fine Arts, Yearbook, GSA, miDream, School Play, Choir Club, FFA and NHS. Outside of school, she is involved with NorthWestern Discovery Program. Rain's advice for fellow students: "Stay true to yourself no matter how small your circle gets!"
SENIOR SPOTLIGHT!!!! Kendall Lynn Butler (Nickname: Kenny or Ken) She was born in Aurora, IL, and she has one older siblings: Kylie (18) Favorite subject – Do not have a favorite; favorite movie - Too many to choose; favorite music - Too many to choose In school, Kendal is involved in Mentoring, Spanish Club, Student Council, and NHS Out of school, she works, plays softball and hangs out with friends. The quote Kendall would like to share with fellow students is: "You're Gonna Miss This" -Trace Adkins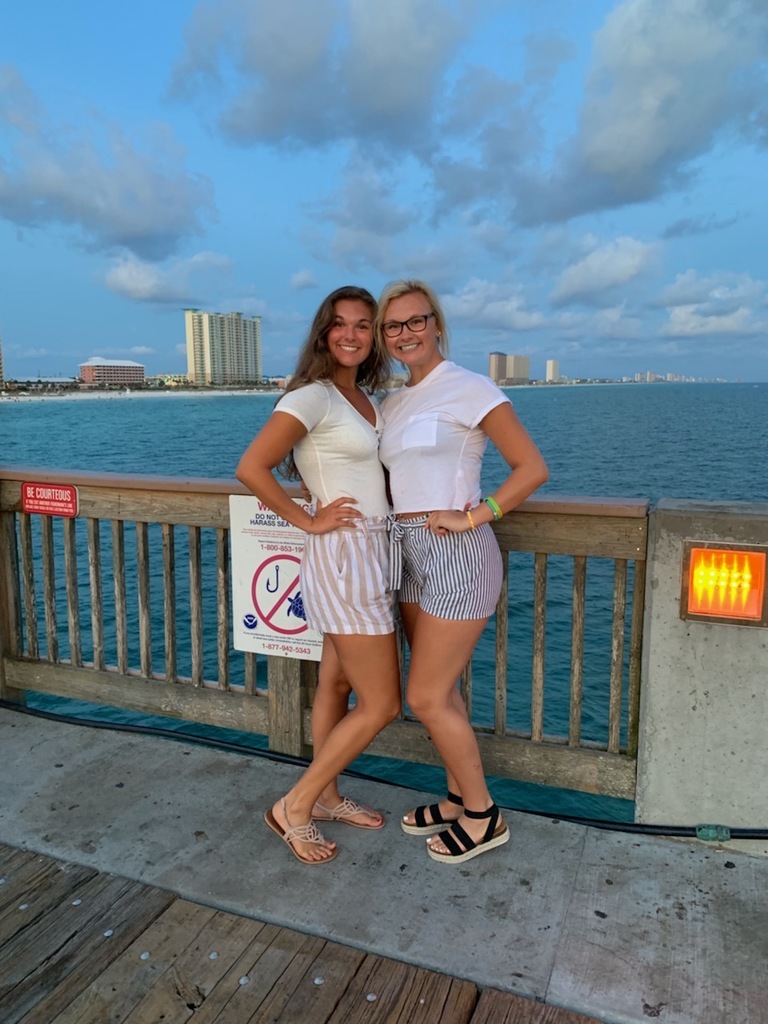 SENIOR SPOTLIGHT!!! Lily Horsch Nickname - Lil, putian. She was born in Bloomington, IL. She has one older sibling: Emma (20). Favorite subject – Math & Science; favorite movie - Stand By Me & Matilda; favorite book - The Night She Disappeared (by April Henry), Wonder (by R.J. Palacio), Hatchet (by Gary Paulsen); favorite music - Country (Taylor Swift & Luke Combs). In school, she is involved in Student Council and Band. Main activity out of school is gymnastics. Lily's advice to fellow students: "Don't be afraid to leave your comfort zone, even though it can be hard. Try new things, meet new people, and be who YOU want to be!!!!"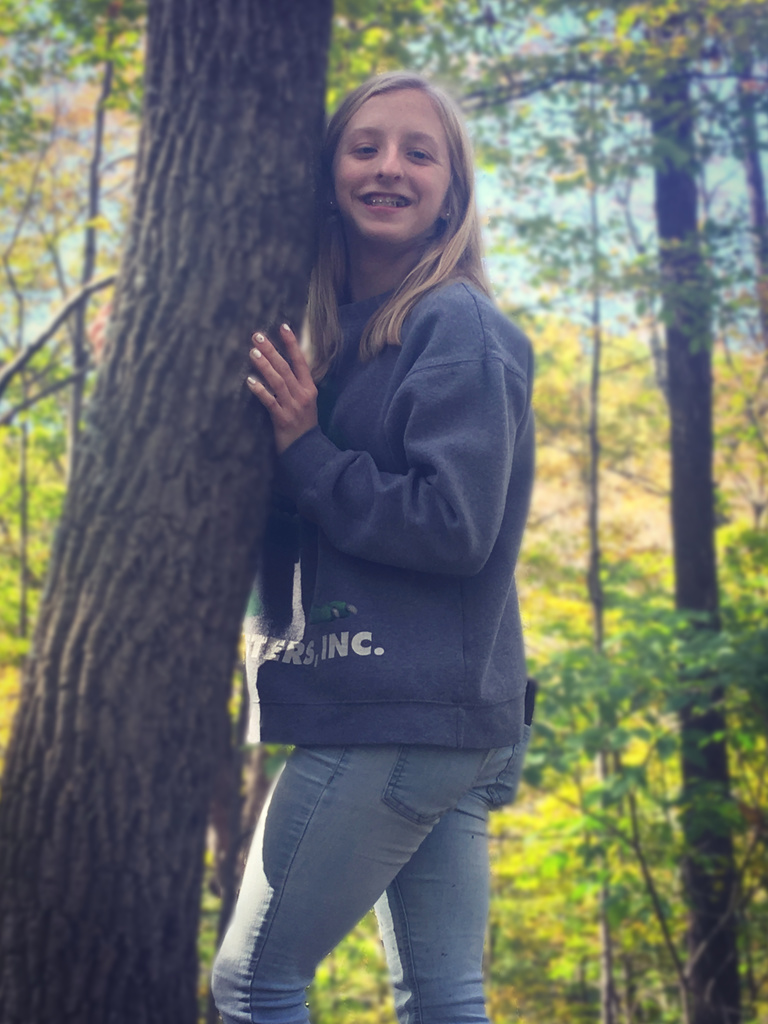 SENIOR SPOTLIGHT!!!!! Danielle Picard Born: Christ Hospital in Oak Lawn, IL She does not have any siblings Favorites subject- English Favorite movie - Fantastic Beasts and Where to Find Them Favorite book - Good Omens by Neil Gaiman & Terry Prachett Favorite music - Jason Manns (covers with Friends album) Danielle is involved in FFA in school. And spends her time away from school fishing, FFA summer work days, and Foothills Animal Rescue in Scottsdale, AZ Her advice to other would be: "Be kind to yourself so you can be happy enough to be kind to the world." - Misha Collins