Last Friday your somonauk bobcat soccer team defeated Leland in the first round of the conference tournament by a score of 4-1. Goals were scored by Cole Gudmunson with two and Landin Stillwell with 1. Goals were assisted by Cole Gudmunson and Landin Stillwell with one each. Wish your Bobcats luck for their conference semifinal game against HBR!


Just a reminder that fall picture retakes will be taken this Thursday. To order photos, please contact Van Gogh school photographers at 847-382-2282. Thank you!

The 8th grade volleyball girls brought home another victory to end the regular season. They lost the first game to Paw Paw, but then fought hard to win the next two games. Kammy Ambler showed great hussle covering the middle of the court. Pacey Wyant and Kammy were able to get many kills off of Aubrey Chiavario's sets. The team starts the conference tournament on Thursday.

The 7th grade girls won their last volleyball game last night against Paw Paw. We had some really great serves by all the girls! They played really well as a team and they all have improved so much over the season! I can not wait to see what these ladies have to bring next year! Congratulations, ladies!

Last night your Bobcat soccer team got redemption against the Paw Paw Bulldogs by a score of 5-3. Goals were scored by Landin Stillwell with 2, Patrick Short, Cole Gudmunson and Jackson Brockway. Assists came from Patrick Short, Landin Stillwell, Cole Gudmunson and Titus Banister. Tristan Reed with an amazing performance in goal with multiple stops. The team starts their Jr. 10 Tournament at home on Friday.

On Friday the 8th grade volleyball team won against Indian Creek! The communication and energy throughout the two games was great. The girls have improved greatly with getting three hits and covering the middle. The last regular season is tonight against Paw Paw.

The 7th grade volleyball team played another close game at Indian Creek on Friday. The girls won their second set, but lost the first and third. Bella Rolf made some awesome sets over the net and Addy Werner had a great tip over to get us a point. The girls had some great volleys and great plays! They were moving their feet and making sure they were digging the ball out of the net. The 7th grade girls will have their final game of the season tonight in Paw Paw.

On Friday your bobcat soccer team beat Indian Creek by a score of 4-0. Goals were scored by Cole Gudmunson with 3 and Jackson Brockway with 1. Goals were assisted by Landon Johnson and Cole Gudmunson with 1 a piece. Wish your bobcats luck as they take on Paw Paw at 4:15 today!

Saturday might be the official Custodian Appreciation Day, but we at SMS are thankful for Mr. Kerry and Mr. Ron every day! Thank you for keeping our school clean and always being there for our students in any way.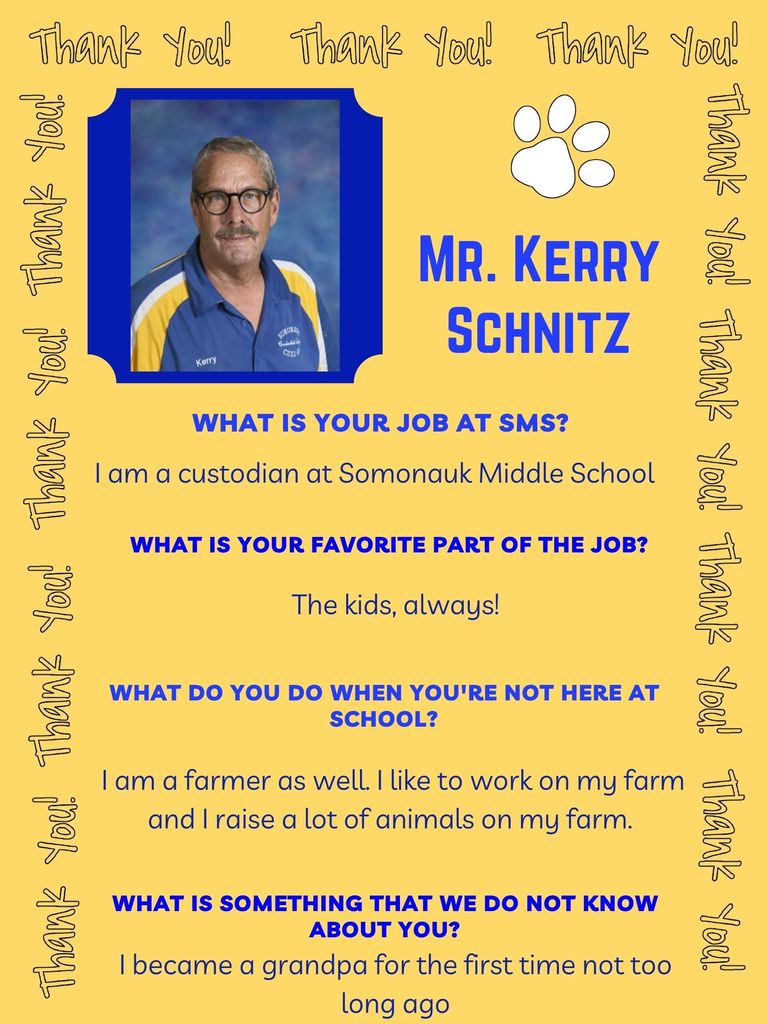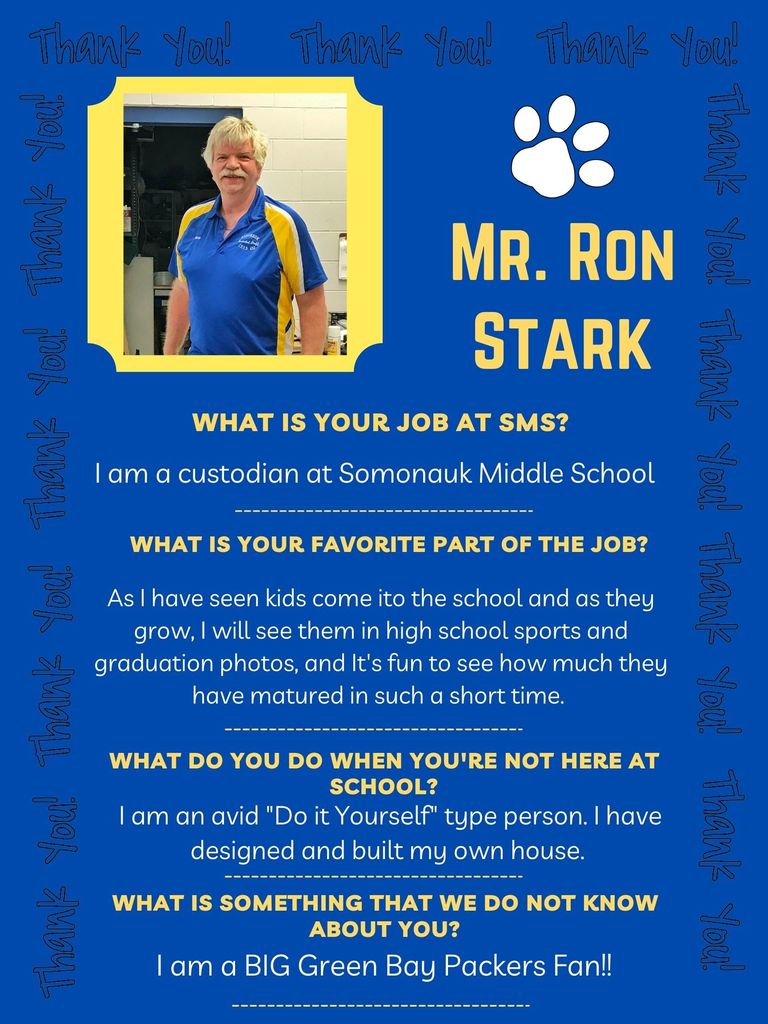 Last night, the 7th grade volleyball team lost their last home game against Newark. Both sets were very close and the girls were hustling for the ball. Ady Werner hustled to get an out of bounds ball and put it back into play while Bella Rolf made some good sets over the net. Overall, the girls did great and I can not wait to see what they bring on Friday versus Indian Creek.

The 8th grade volleyball team played against Newark last night. Although the team came up short, the girls played great. Aubrey Chiavario had impressive net play with many blocks and tips. The teams next game is on Friday at Indian Creek.

Yesterday your Somonauk bobcats defeated Newark by a score of 13-0. Landin Stillwell and Cole Gudmunson had three goals each. Kameron Madrigal had two goals. Owen Haggerty, Destiny Salgado, Jackson Brockway, Tanner Daniels, and Patrick Short each scored a goal a piece. Goals were assisted by Landin Stillwell with three, Cole Gudmunson with two, and Owen Haggerty, Joey Artwohl, and Landon Johnson with one each. Come cheer on bobcat soccer this Friday against Indian Creek!

Congratulations 8th grade Bobcat Soccer and Volleyball athletes!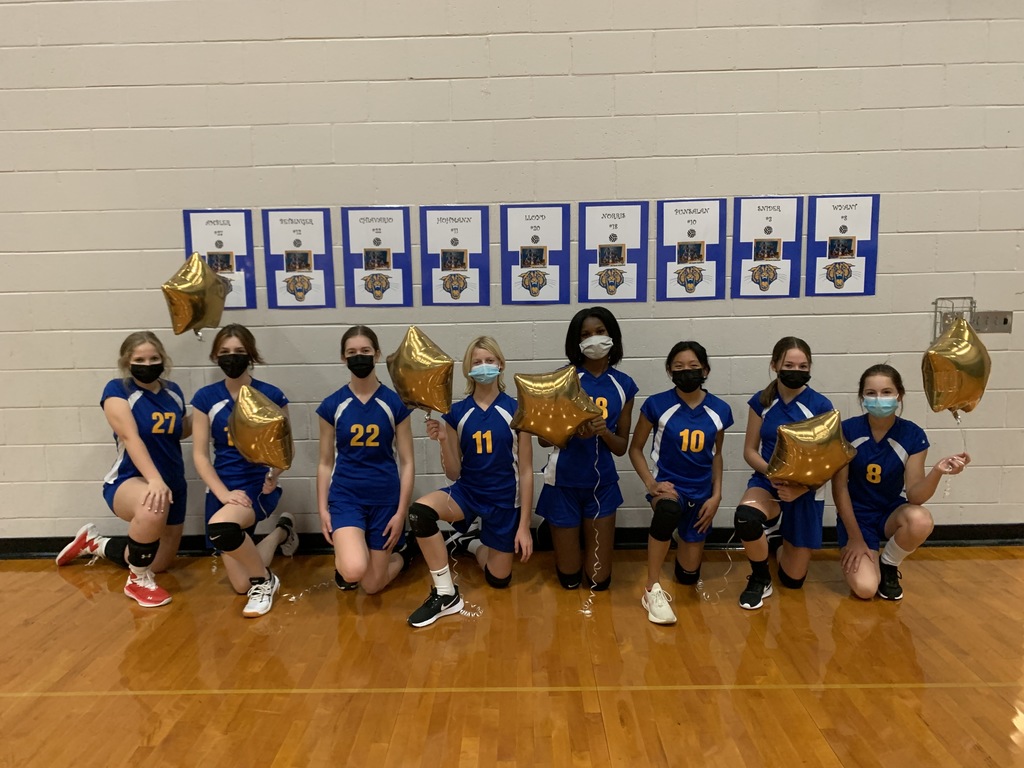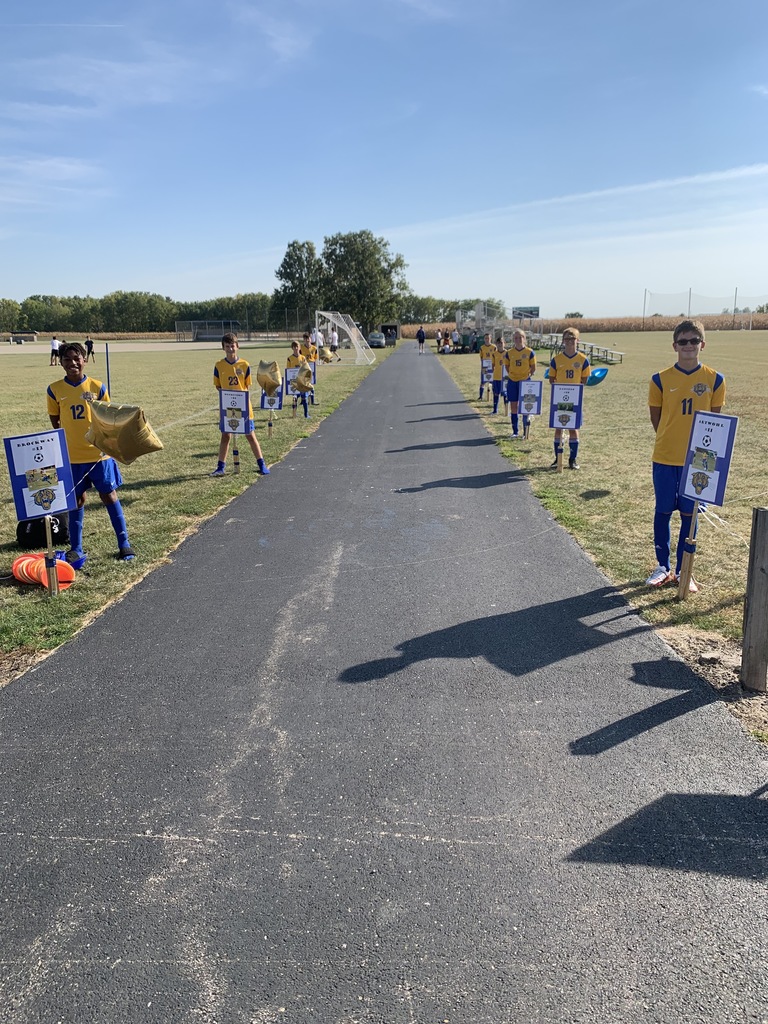 2021 Jr. 10 Soccer Tournament Bracket. GO BOBCATS!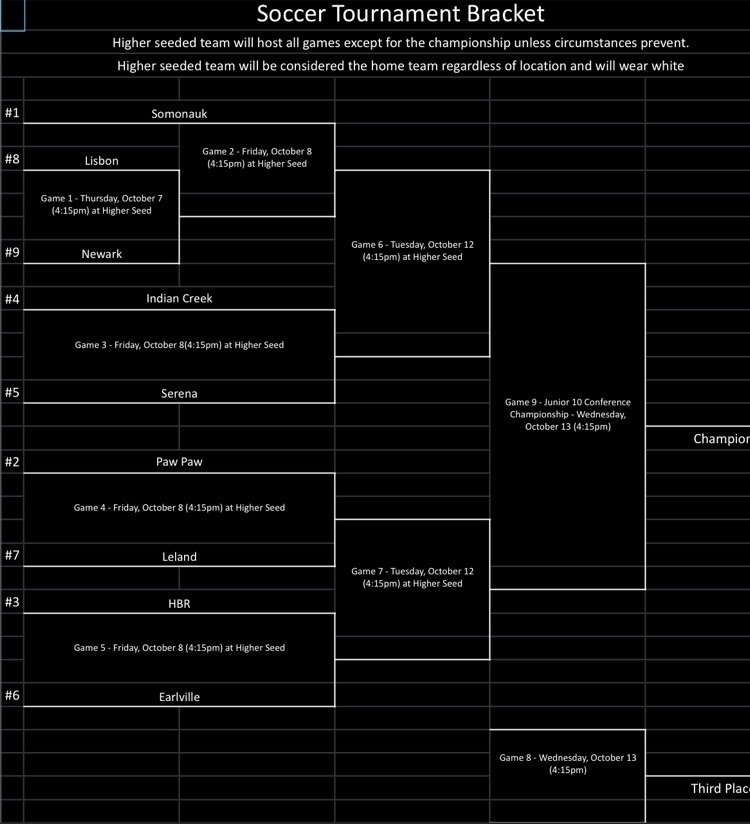 Did you know that there will be more plastic in our oceans than fish by the year 2050? To help fix this problem, 5th grade STEM students are collecting plastic bag materials as part of a national competition. If you have plastic shopping bags, produce bags, ziplock bags, bubble wrap, cereal box liners, Amazon packaging wrap, bread or ice bags, please put them in one of the big white boxes in the cafeteria or outside the library doors.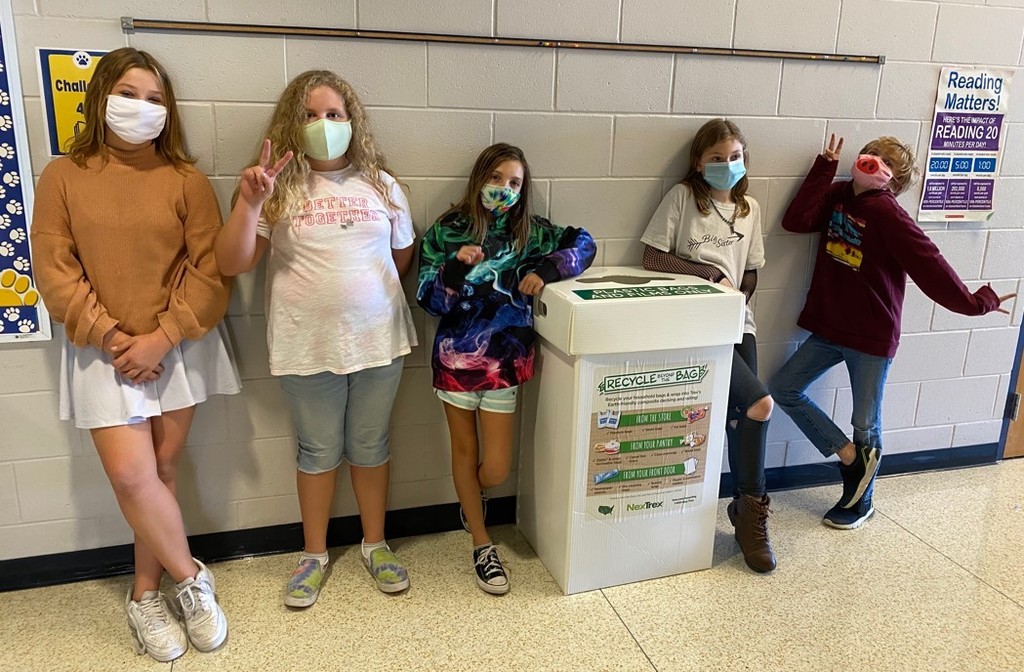 Last night the volleyball team played HBR and came up short in two games. Pacey Wyant was able to try and succeed on her jump serve. Kammy Ambler showed good hussle covering the tips. The girls next game is at home on Wednesday versus Newark.

Yesterday your Bobcat soccer team lost to HBR by a score of 4-1. Our goal was scored by Landin Stillwell. Tristan Reed had an excellent performance in goal with 10 saves. Come cheer on your bobcats tomorrow night for our game against Newark.

7th grade girls volleyball brought home a victory against Hinckley Big Rock last night. Kaydence Eade was serving it up while Bella Rolf covered the net with some good sets. Overall, the team worked to get the ball over by hustling and communicating. You can cheer on the lady bobcats on Wednesday when they play at home against Newark.

Last Friday your Bobcat soccer team traveled to Red Raider territory. The Bobcats were up 6-0 at the half and came away with a solid team victory of 8-2. The team heads to HBR tonight.