RYAN POPLAWSKI SMS has a new math teacher in the 5th/6th-grade hallway. Ryan graduated from Aurora Central Catholic High School and Northern Illinois University. Mr. Poplawski loves sports and would be in sports analytics or journalism if he were not a teacher. He would love to spend his day at a professional sports arena on days that he could relax. He has coached high school baseball and at baseball camps for the past five years. Mr. Poplawski loves the Cubs!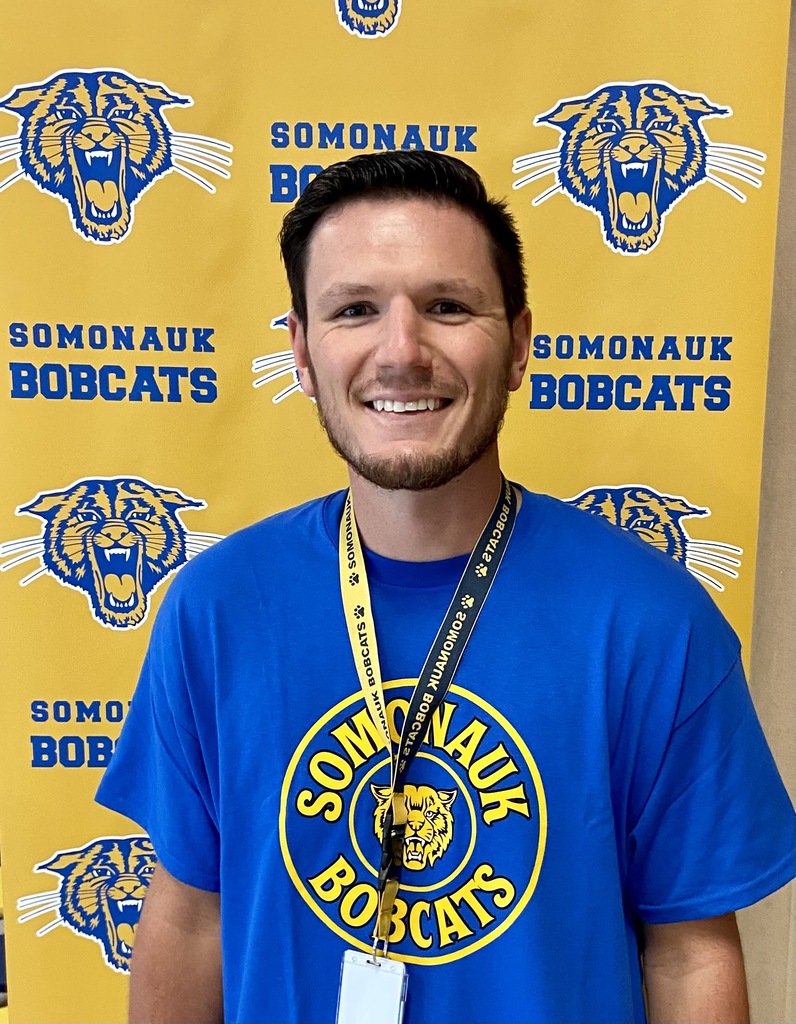 ALLISON SWANSON Alli Swanson joins the JRW special education team teaching grades 1st and 2nd. She is a graduate of Sandwich High School and Aurora University. Ms. Swanson is excited to teach in Somonauk because her children also attend here. If she were not a teacher, she would enjoy being a travel agent (free trips to visit family in Western New York)! She loves the Chicago Cubs and has recently started to learn a new skill of farming, growing various field crops.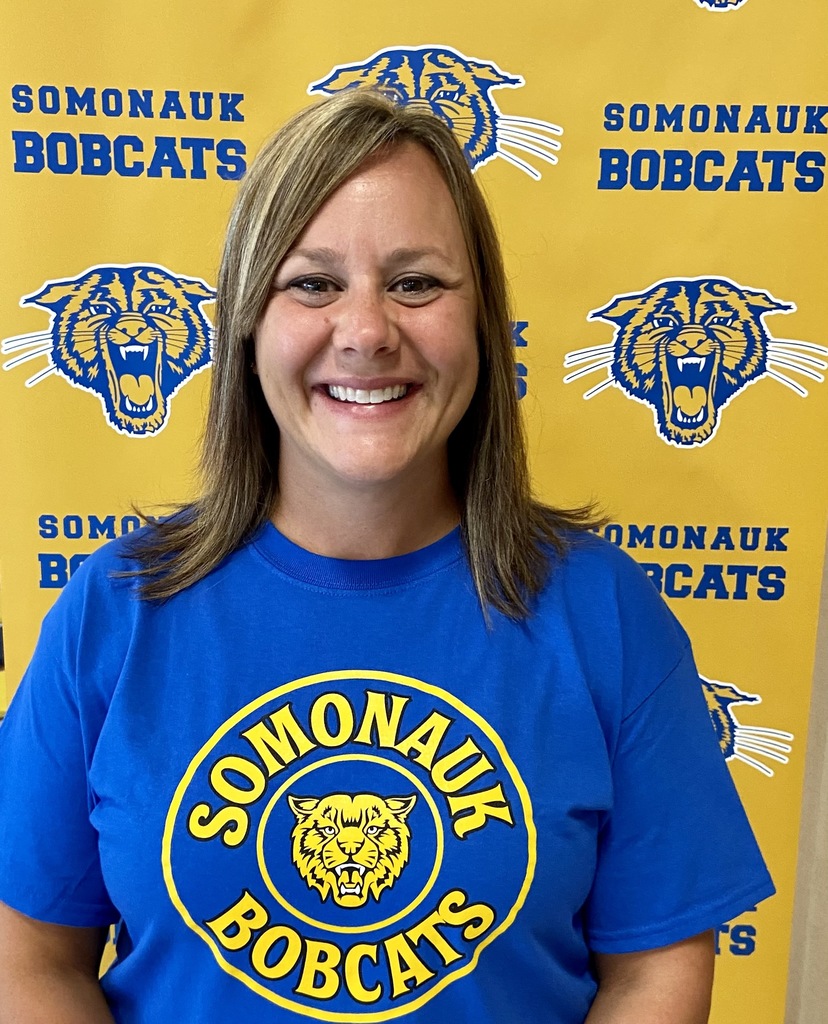 CAMILLE WHITESIDE Camille Whiteside will be supporting our K-8 Somonauk Students as the new school counselor. She graduated from Olathe Northwest High in Kansas City and went to Kansas State University, so of course, she also loves the Kansas City Chiefs! She is super excited to be a part of the Somonauk community and loves working with kids because it keeps her young. Ms. Whiteside has the endurance to keep up with the kids, she has even WALKED a marathon, yes 26.2 miles!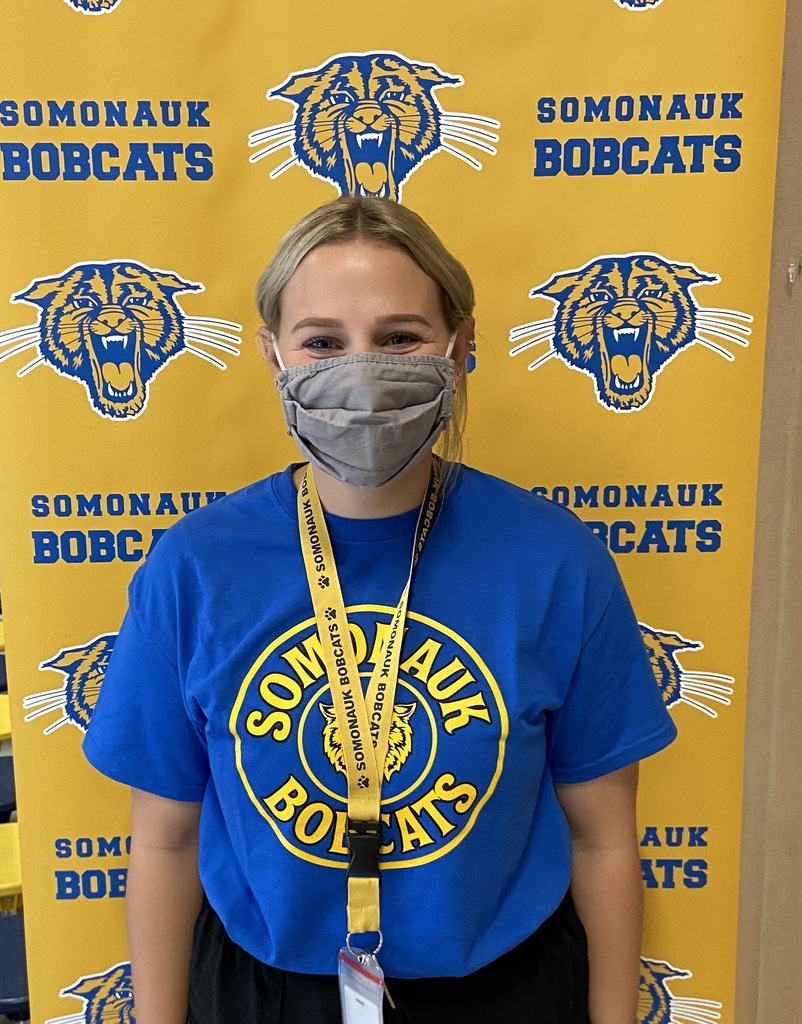 MARGARET BURROWS Maggie Burrows is a new SMS teacher teaching English Language Arts. She is a graduate of Naperville Central High School and Illinois State University. She has known that she has wanted to be a teacher since she was in 5th grade! Ms. Burrows is excited to work in a school that is close-knit and collaborative. She enjoys the beach and her favorite sports team is the New Jersey Devils because she grew up in a small town in New Jersey. Ms. Burrows is still a "jersey girl" at heart!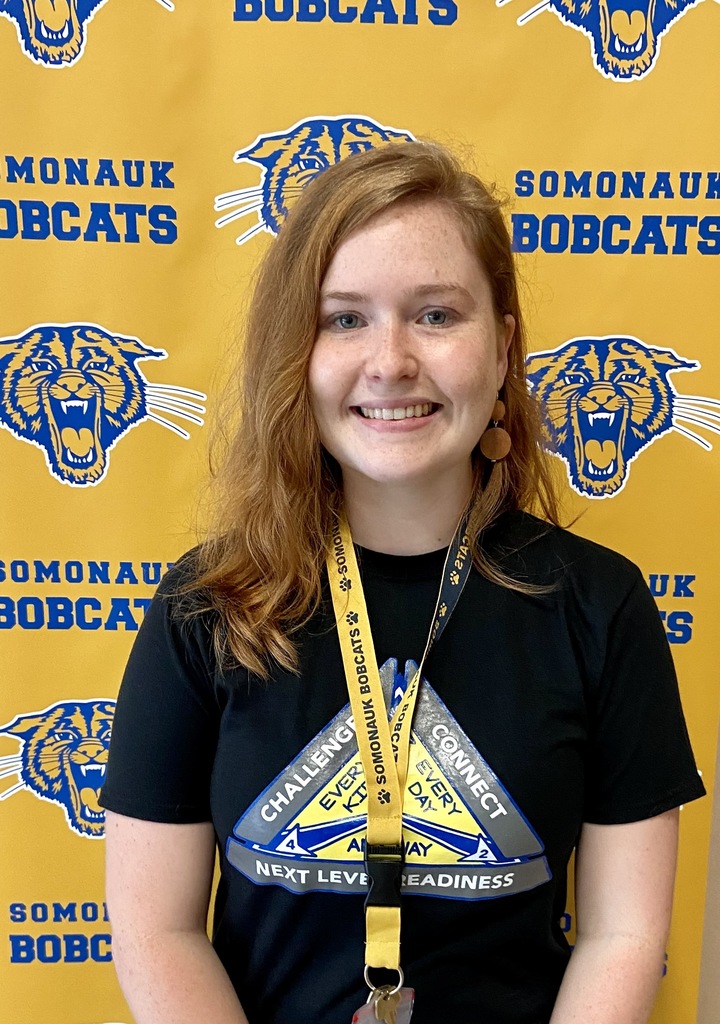 RICHARD SNEDEKER SHS welcomes Richard Snedeker! He is a graduate of Hinckley Big Rock and Northern Illinois University and is a now a teacher in the special education department at Somonauk. Mr. Snedeker loves the fitness industry and owns his own gym. He loves to travel to the Far North Woods and loves to cheer on Da Bears, go Chicago! Mr. Snedeker is excited about this new teaching experience at Somonauk!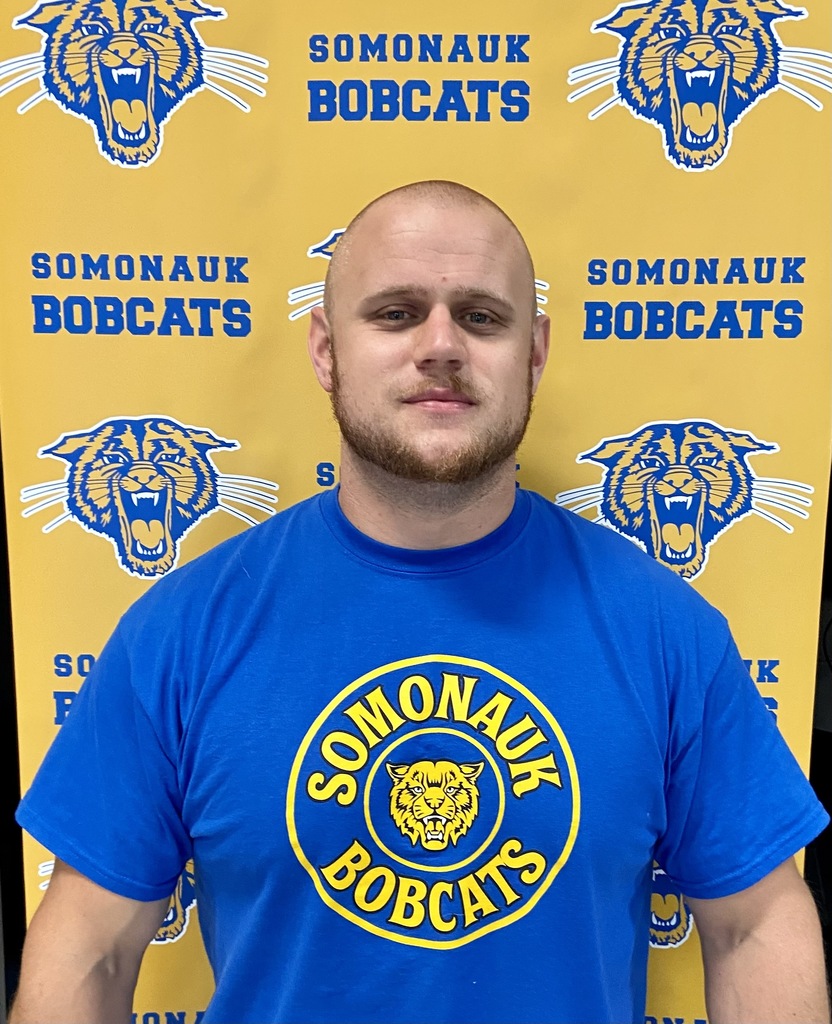 HANNAH‌ ‌BAZAN‌ ‌ Welcome‌ ‌to‌ ‌JRW,‌ ‌3rd‌ ‌grade!‌ ‌ Hannah‌ ‌Bazan‌ ‌is‌ ‌a‌ ‌graduate‌ ‌of‌ ‌Yorkville‌ ‌High‌ ‌School‌ ‌and‌ ‌Illinois‌ ‌ State‌ ‌University.‌ ‌She‌ ‌is‌ ‌excited‌ ‌to‌ ‌teach‌ ‌in‌ ‌#432‌ ‌to‌ ‌be‌ ‌able‌ ‌to‌ ‌work‌ ‌alongside‌ ‌other‌ ‌passionate‌ ‌educators!‌ ‌Ms.‌ ‌Bazan‌ ‌feels‌ ‌the‌ ‌best‌ ‌thing‌ ‌about‌ ‌working‌ ‌with‌ ‌students‌ ‌is‌ ‌being‌ ‌able‌ ‌to‌ ‌build‌ ‌relationships‌ ‌and‌ ‌introducing‌ ‌students‌ ‌to‌ ‌new‌ ‌things.‌ ‌If‌ ‌she‌ ‌did‌ ‌not‌ ‌already‌ ‌have‌ ‌her‌ ‌dream‌ ‌job‌ ‌of‌ ‌being‌ ‌an‌ ‌educator,‌ ‌she‌ ‌would‌ ‌enjoy‌ ‌being‌ ‌a‌ ‌professional‌ ‌taste‌ ‌tester.‌ ‌Ms.‌ ‌Bazan‌ ‌loves‌ ‌to‌ ‌go‌ ‌for‌ ‌long‌ ‌bike‌ ‌rides,‌ ‌cheering‌ ‌on‌ ‌the‌ ‌Chicago‌ ‌Cubs,‌ ‌and‌ ‌a‌ ‌nice‌ ‌cold‌ ‌sweet‌ ‌tea.‌ ‌ ‌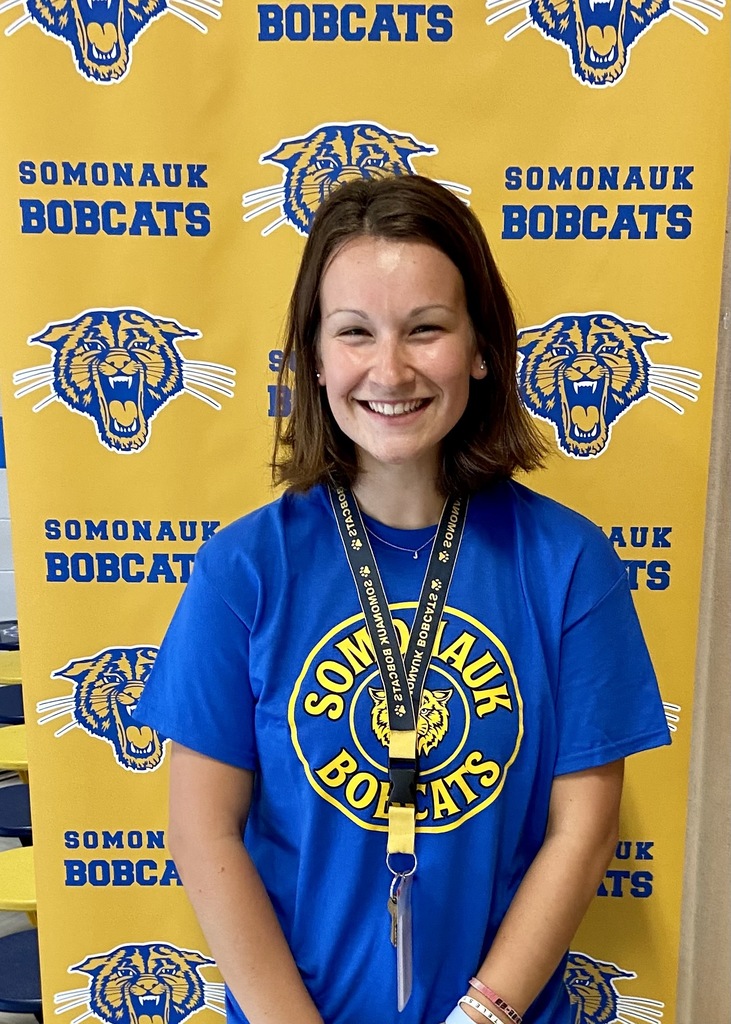 Welcome HOME to #432! This week, Somonauk School District welcomed our new teachers for the 2021-2022 school year. On Thursday and Friday, they were able to receive valuable professional development from our Instructional Coach, Mrs. Amanda Taxis. They were also able to connect with their individual mentors and travel the Somonauk community on a bus tour!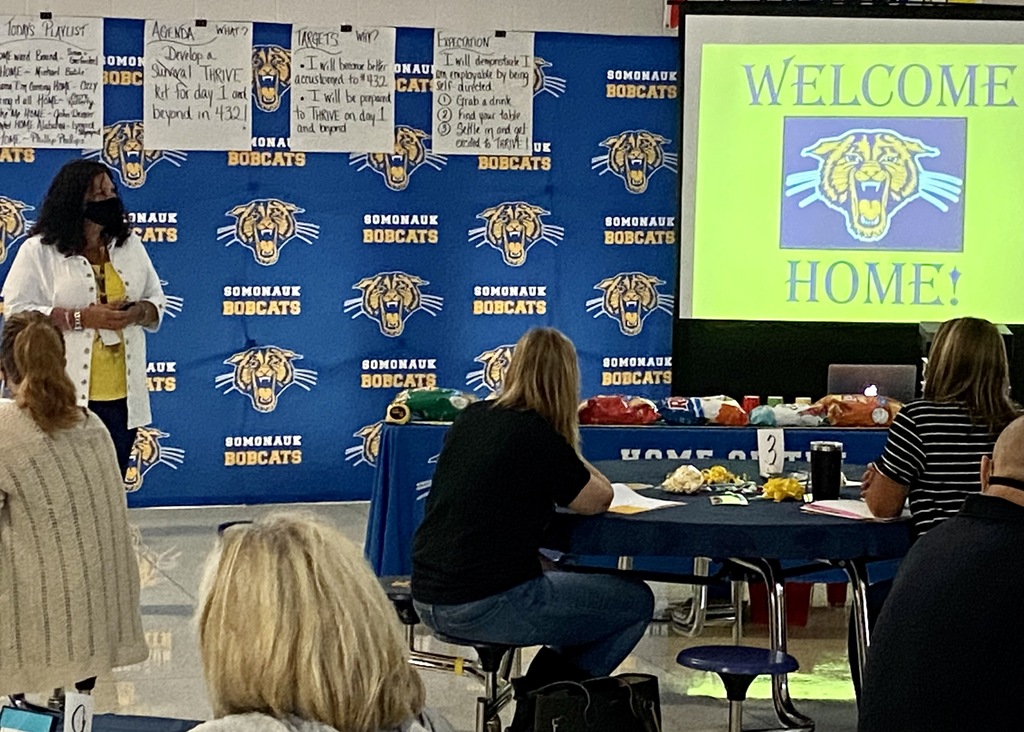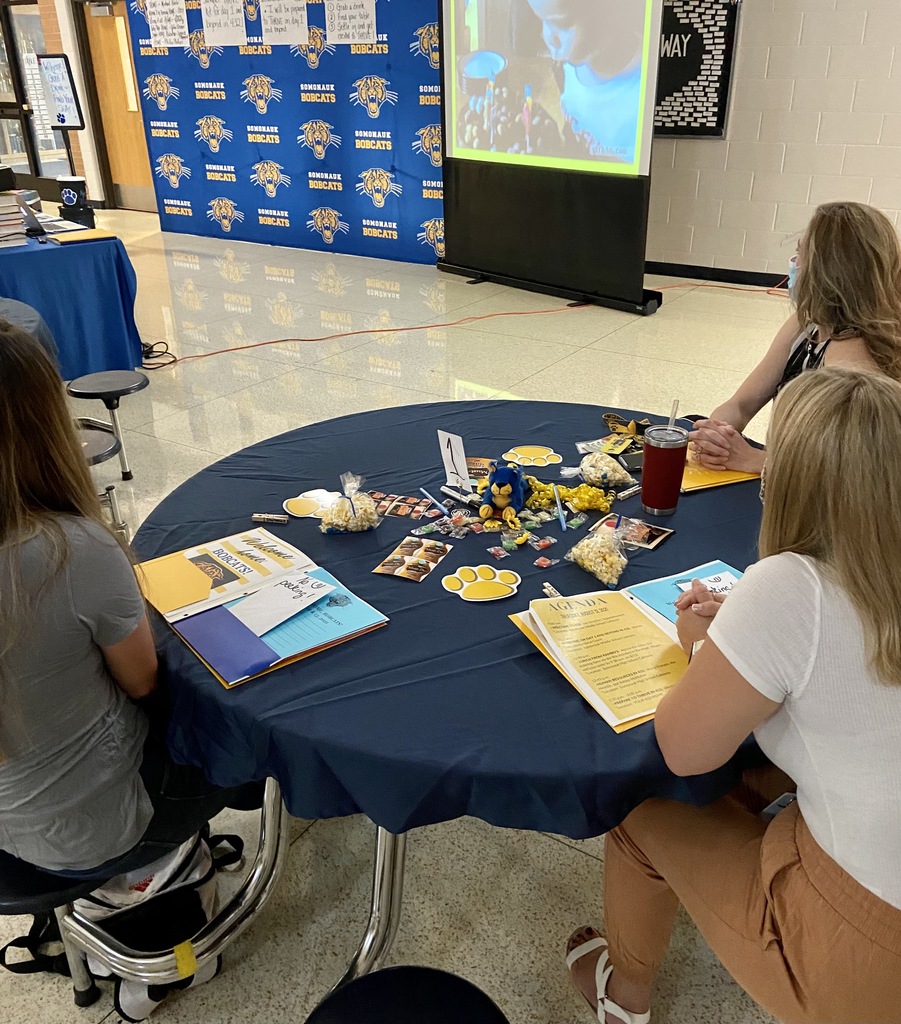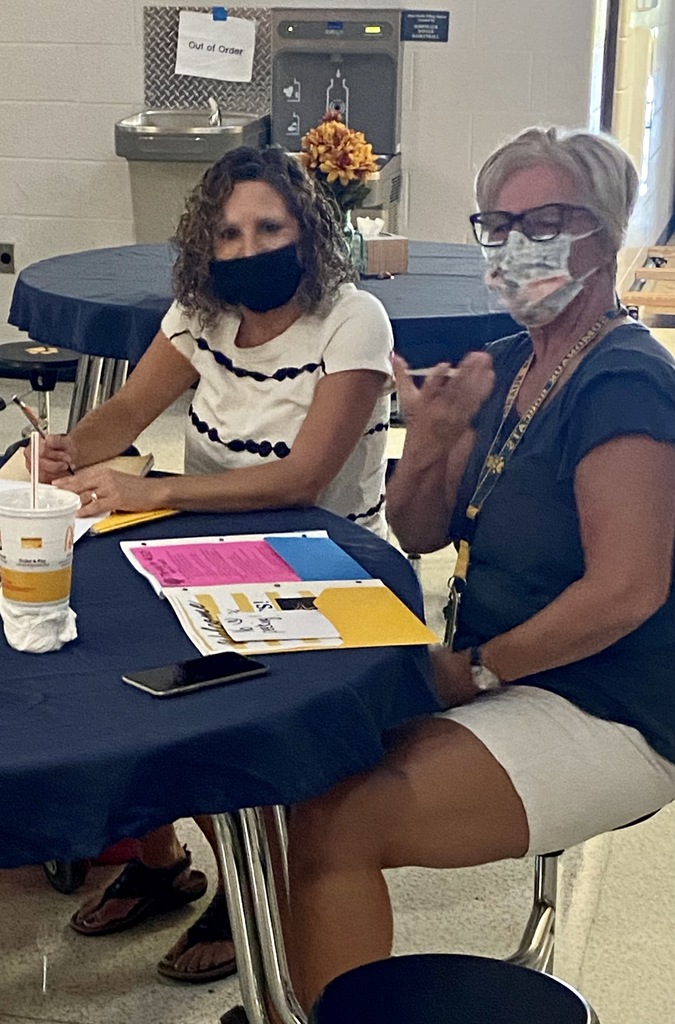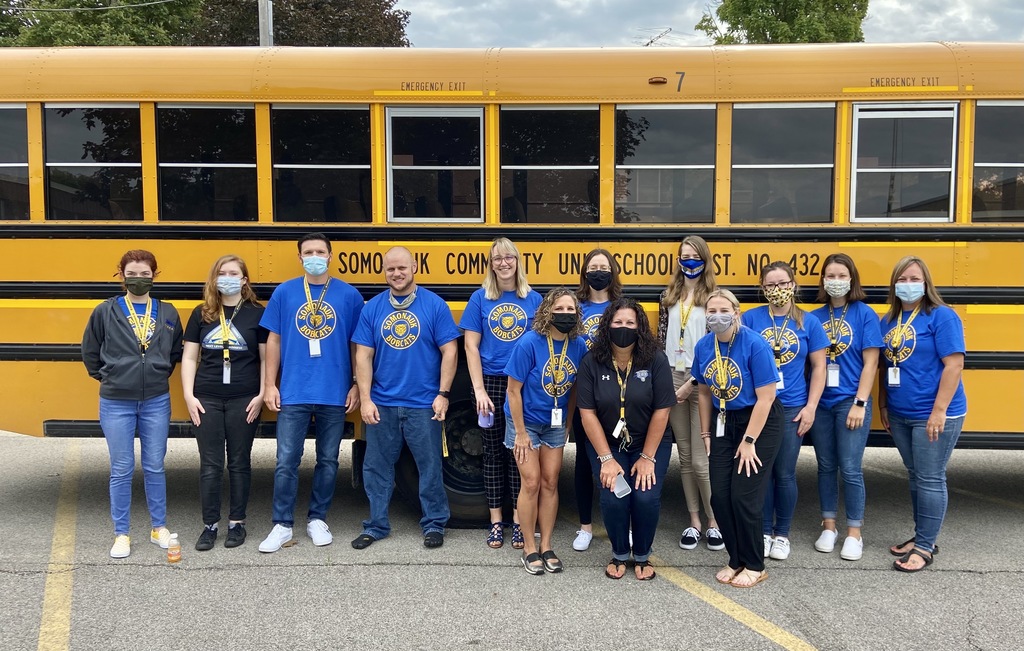 A very special thank you to the VFW Auxiliary, Operation Homefront and Dollar General for the donation of school supplies.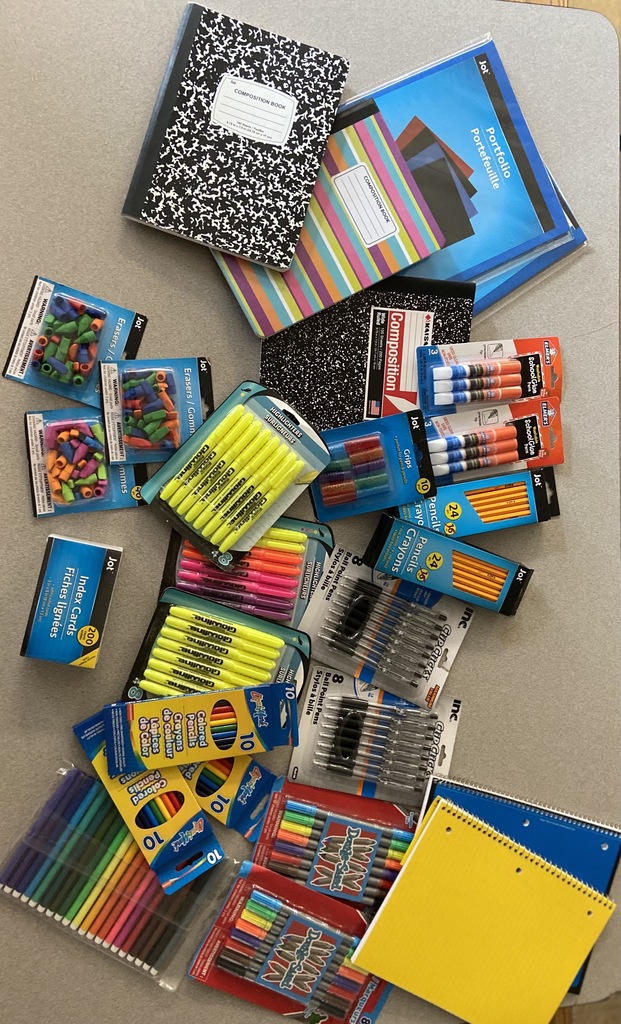 Job Opportunity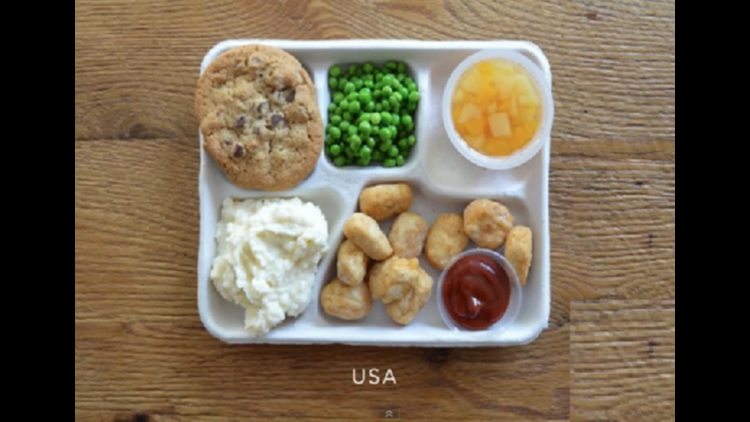 Thank you for your dedication to #432!

CONGRATULATIONS Class of 2021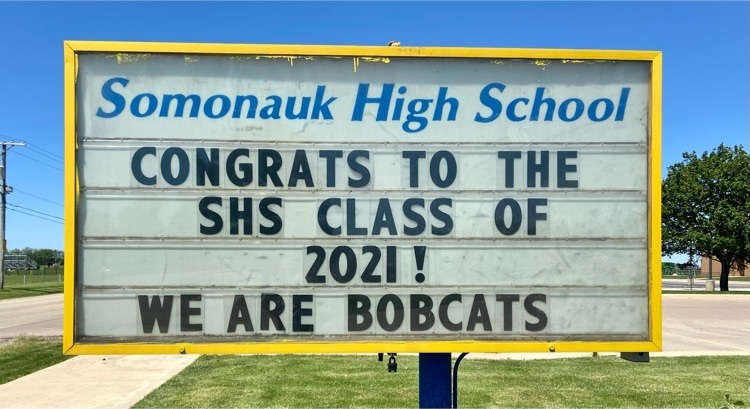 Parent Information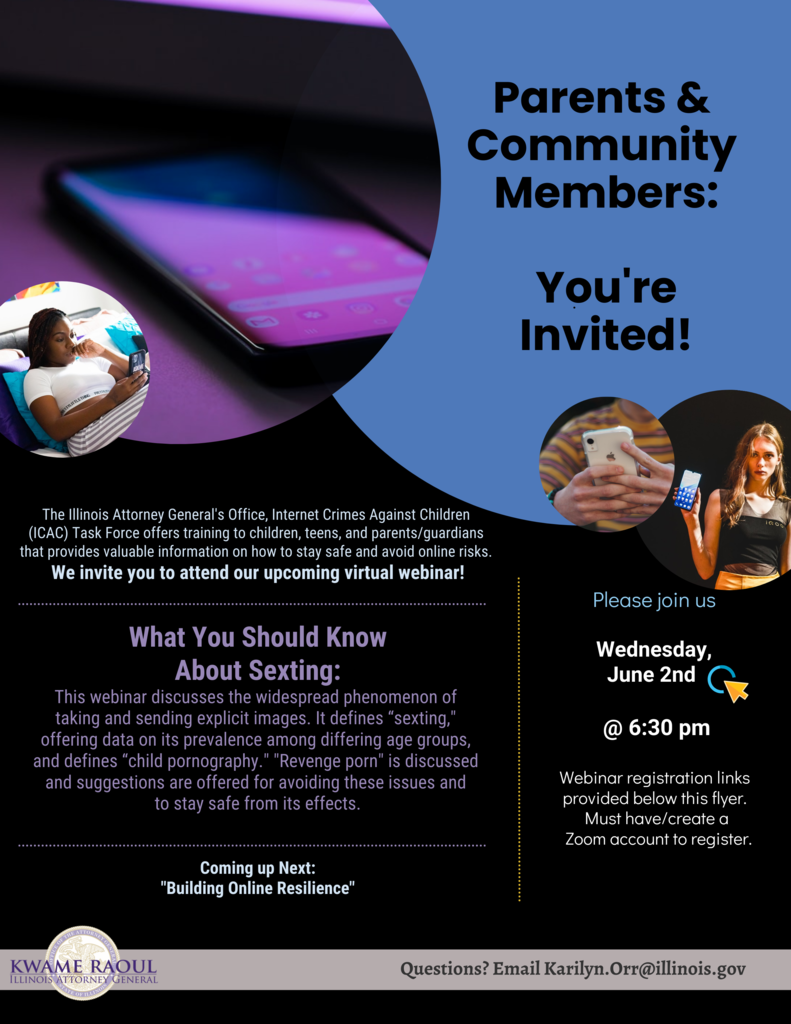 Fishing Derby



REMINDER: Early Dismissal on Monday, May 10th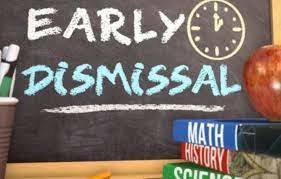 Diaper Distribution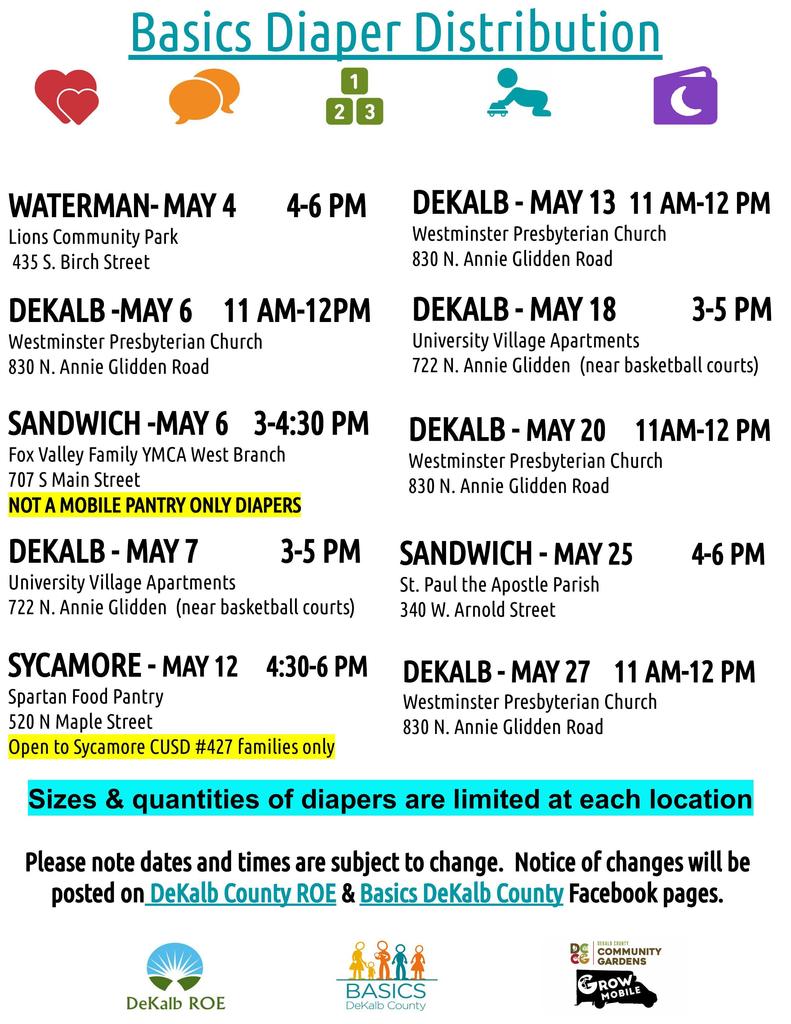 Thank you for your service to Somonauk School District #432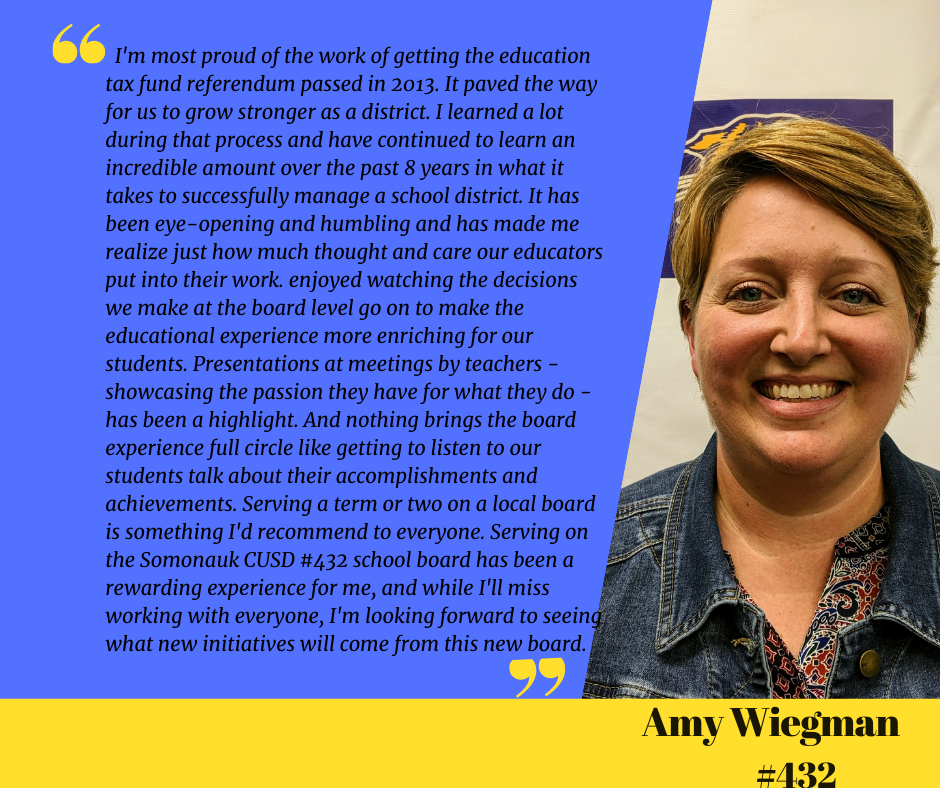 This summer, help your child become a confident, enthusiastic reader in the Summer Reading Skills Programs, taught by instructors from the Institute of Reading Development and offered through NIU Outreach. Strengthen Skills, Build Confidence, Enjoy Reading These programs teach key reading skills for every grade, from phonics and sight words for younger children, to comprehension, textbook strategies and writing skills for older kids, and everything in between. Guided by a knowledgeable and supportive teacher, students in these programs experience reading success again and again, developing their skills and building confidence in outstanding books at the right level of challenge for each age. Your child will build the skills, confidence, and motivation he or she needs to become an avid, enthusiastic reader, who enjoys reading for school and for pleasure. How the Programs Work Your child will attend weekly live online classes that build skills and provide great experiences with terrific books – books that are filled with interesting characters, exciting storylines, and engaging themes. Between classes, your child will practice reading and complete fun interactive lessons that develop core skills and build confidence. An Institute of Reading Development teacher will provide all the support and instruction your child needs to grow as a reader and student. Your child will get a jumpstart on the next school year and be ready to make it a big success! Let's Discuss Your Child's Reading Development. Call to speak with a reading program advisor. 1-800-266-3991 A variety of weekday and weekend options are available.