Thank you to the Somonauk Baptist Church and Pastor David Johnson for the donation of thermometers to our schools.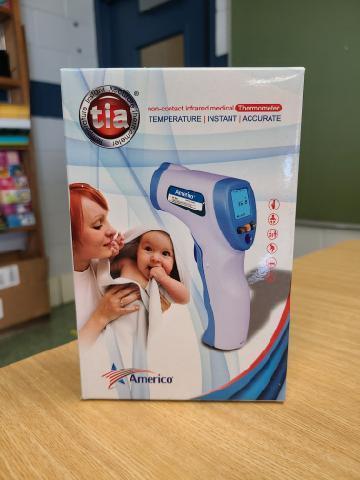 Somonauk School Lunch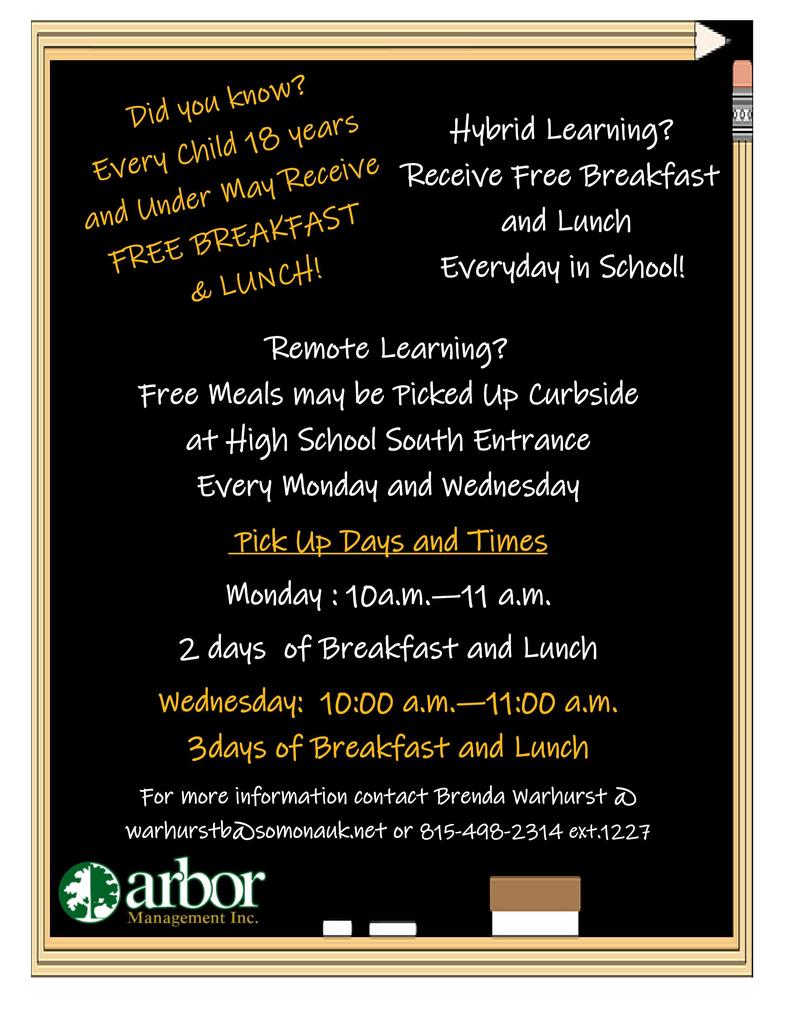 February 4, 2021 all after school events and activities are cancelled for tonight for Somonauk School District #432

Can't make a Coffee Chat in the mornings? How about an After Dinner Discussion? Topic: Somonauk School District and Leland School District potential consolidation

Somonauk School Board Meeting 1/20/21 Recap: Approved updated board policies Approved 2021-2022 School Calendar Approved new SHS Science course

Martin Luther King Jr. Day-No School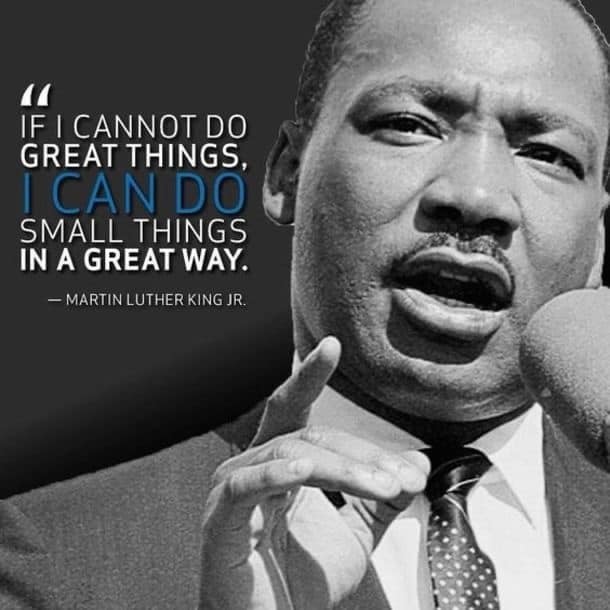 Good morning everyone and Happy Friday! Many might not know what esports is, and that's okay since it's new to Somonauk High School. Esports is competitive video gaming, and I wanted to share with you that in the first year of its existence here at Somonauk, David Boczko, Zach Gomez, and Jackson Vidito have gamed their ways to the 2020 Fortnite Championship! These young men are 1 of 32 teams in the NATION that made it to the Fortnite apex! I am TREMENDOUSLY PROUD of their efforts, and if you cross paths with any of them, please congratulate them on their amazing efforts! The Championship takes place today at 3:30 pm. If you would like to watch them... Visit - twitch.tv/playvs Somonauk Success starts stirring at 3:00pm with our NA East matches. Please join us in celebrating our Bobcats trio! And wishing them the best, they deserve every bit of it! Bryan McMahan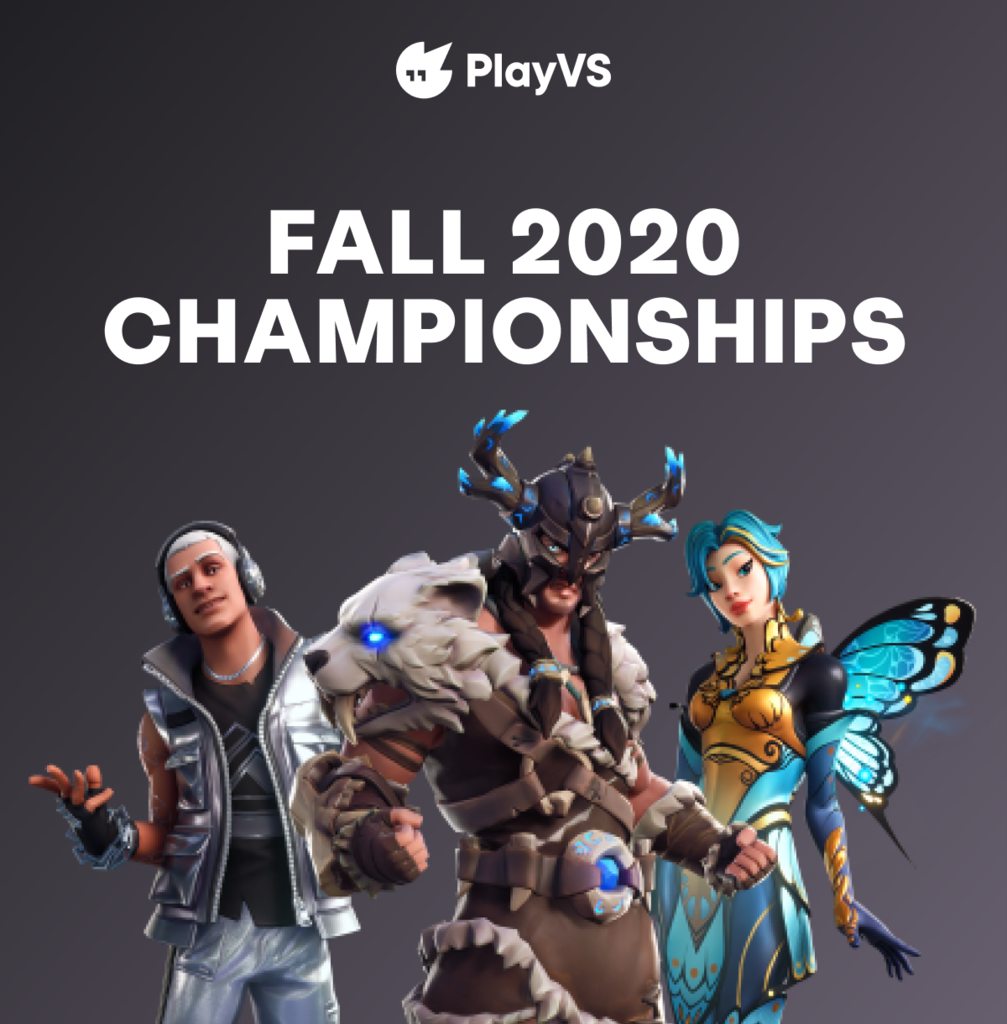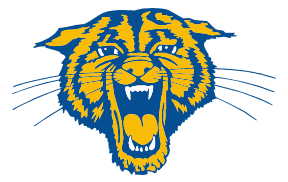 Somonauk School Board Meeting 12/14/2020 Recap: Discussions took place on school calendar, Board policies,and Somonauk/Leland feasibility study

SHS let's join our fellow BOBCATS from SMS on the 10 Days Before Winter Break! Starting with day #8 on Wednesday 12/9. Let's see that Bobcat Spirit!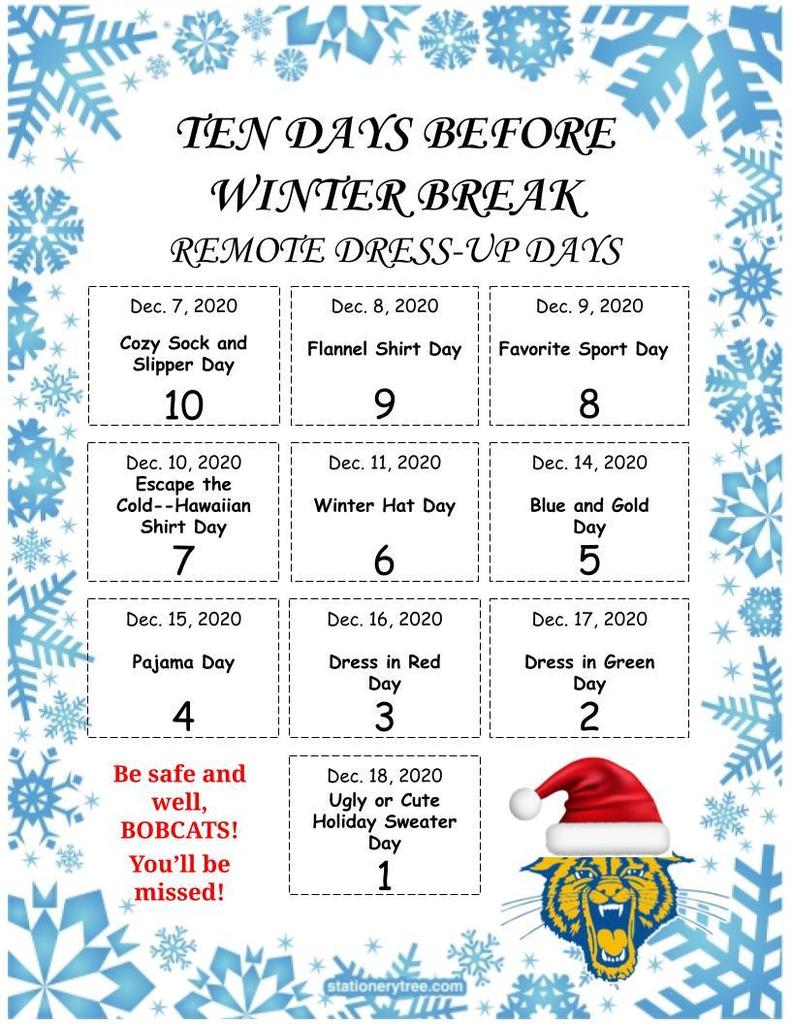 To SHS Students and Parents; During our Adaptive Pause, students and parents will not need to login to Teacherease for attendance. Teachers will record attendance each period based on student's virtual attendance, similar to in-person learning. IVVC student attendance is also reported based on students that login and participate. Thank You, Mr. Benson

Somonauk CUSD #432 are very thankful for our staff, students and families! May you enjoy some a healthy & safe weekend with family. Happy Thanksgiving!
https://youtu.be/QnlU1Wk_Cos
Please see the following link from Northwestern Medicine and DeKalb County Health Department
https://5il.co/n6ns

Students, faculty, staff, and the Somonauk community would like to recognize and show appreciation to the Somonauk School District #432 school board members. This week is an opportunity to honor school board members who serve as unpaid volunteers for the benefit of the students and community residents, while also acting as front-line education advocates providing a local voice and vision for the district. All of these responsibilities still hold true, but they take on a much larger meaning in 2020. Thank you for your time, dedication, and service!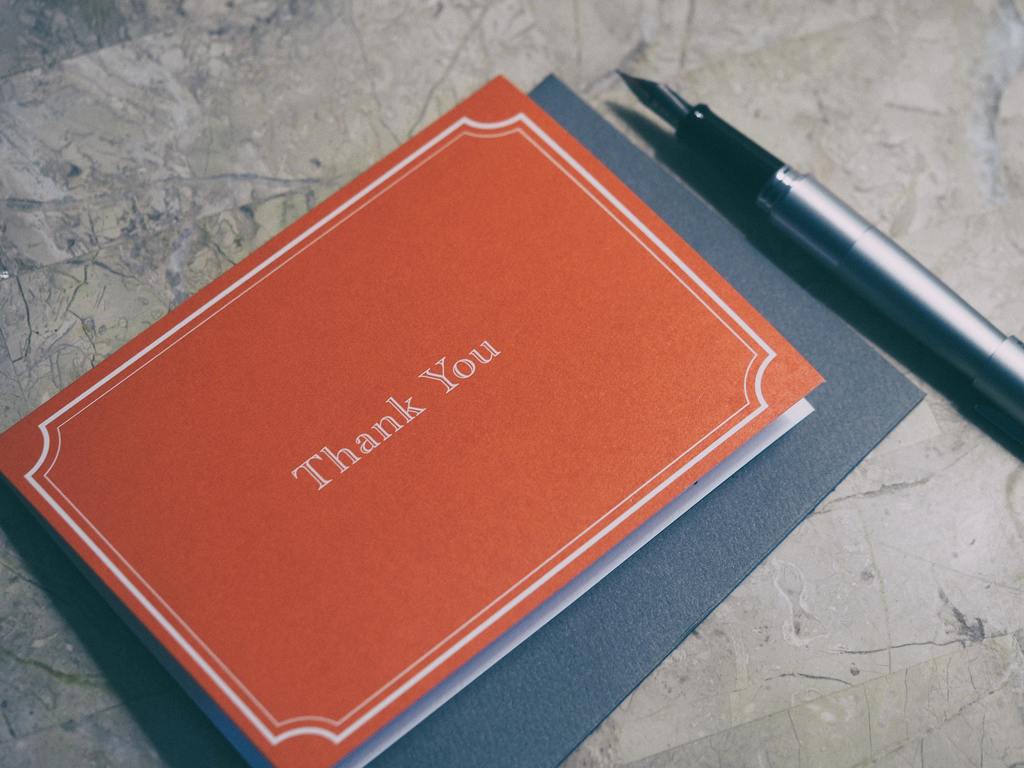 Due to current ISBE and IDPH regulations, we are unable to host our normal recognition of our local Veterans. This year we would like to recognize those that have celebrated with us in the past, and that have been recognized by their family and friends. Veterans, with the greatest gratitude, we thank you for your service to our nation!
https://www.youtube.com/watch?v=3jvcHR7OcG4&feature=youtu.be

Wear your Red, White and Blue for Tuesday November 10 and Wednesday November 11 in honor of our local Veterans!
Free temporary drive-thru COVID-19 testing at NIU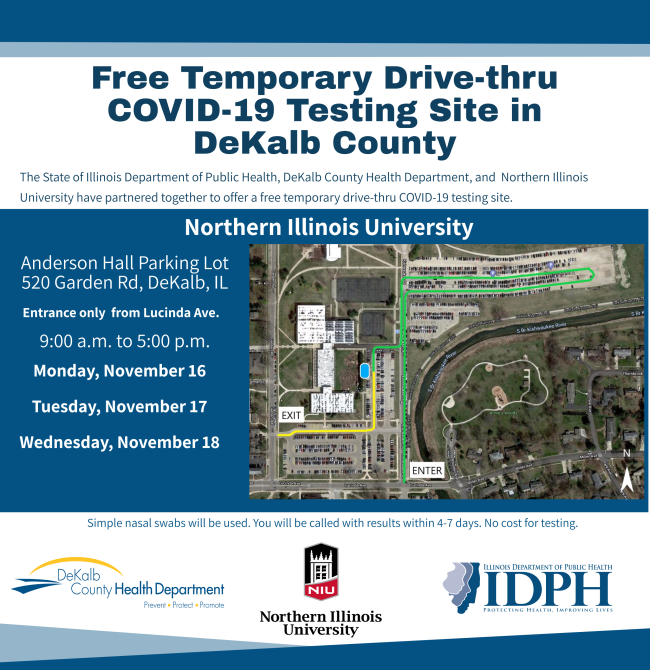 Somonauk High School Leadership Group - Thanksgiving Food Drive
Free Temporary Drive-thru COVID-19 Testing Site in DeKalb County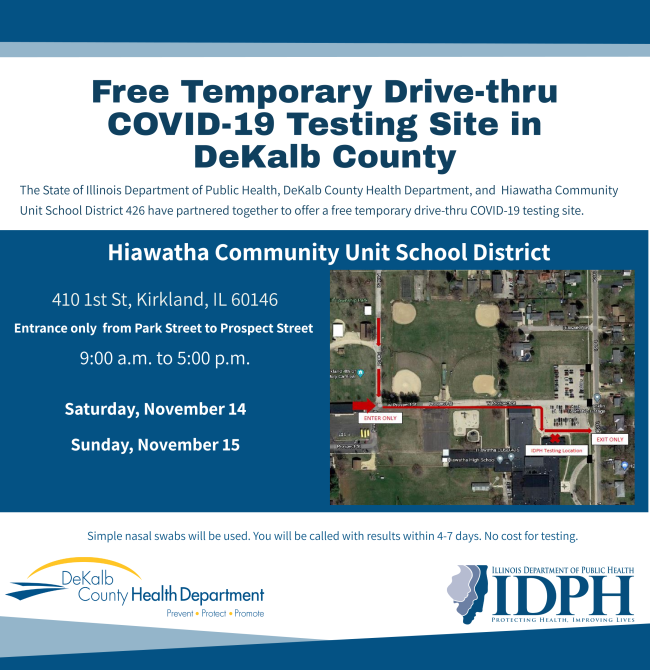 VETERANS DAY 2020 Somonauk Community Unit School District #432 would like to honor our United States Veterans during the week of Veterans Day. While our annual school assembly cannot take place in person this year, we would still like to acknowledge our local veterans who selflessly served our country. Please help us pay tribute to them in a virtual ceremony by sending a digital photo or two, possibly "then" and "now", of a veteran that you know, as well as branch served, time period, and any special recognition (i.e., Lt. John Patrick, Army, 1965-1969, 2 Bronze Stars) Somonauk School District values the service of our Veterans, we look forward to honoring them and their families this year. Please send the pictures to
nesse@somonauk.net
by November 2, 2020, in order to be included in the presentation.