Congratulations to Julian, Violet, Maddie and Jeremy! They were our top 4 sellers for the Rosati's FUNdriaser and won free pizza for a WHOLE YEAR! Together they sold 152 certificates and raised $760 for SMS! Way to go!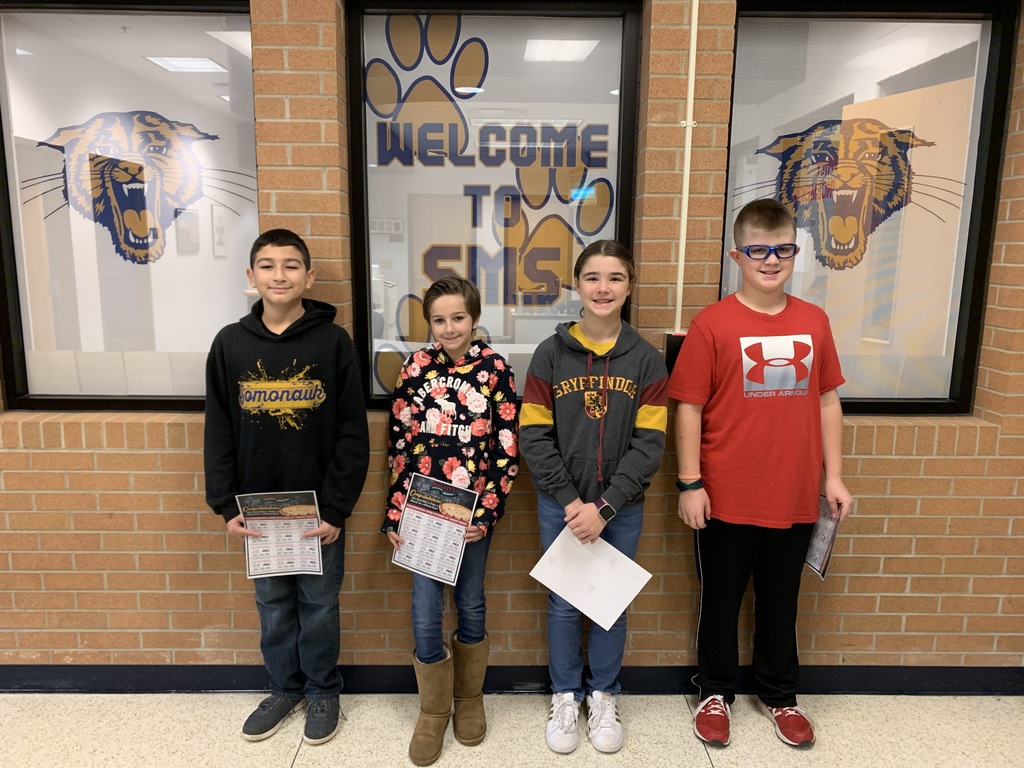 Mr. Roberts was able to snag MAROON 5 for a quick picture on their way to class!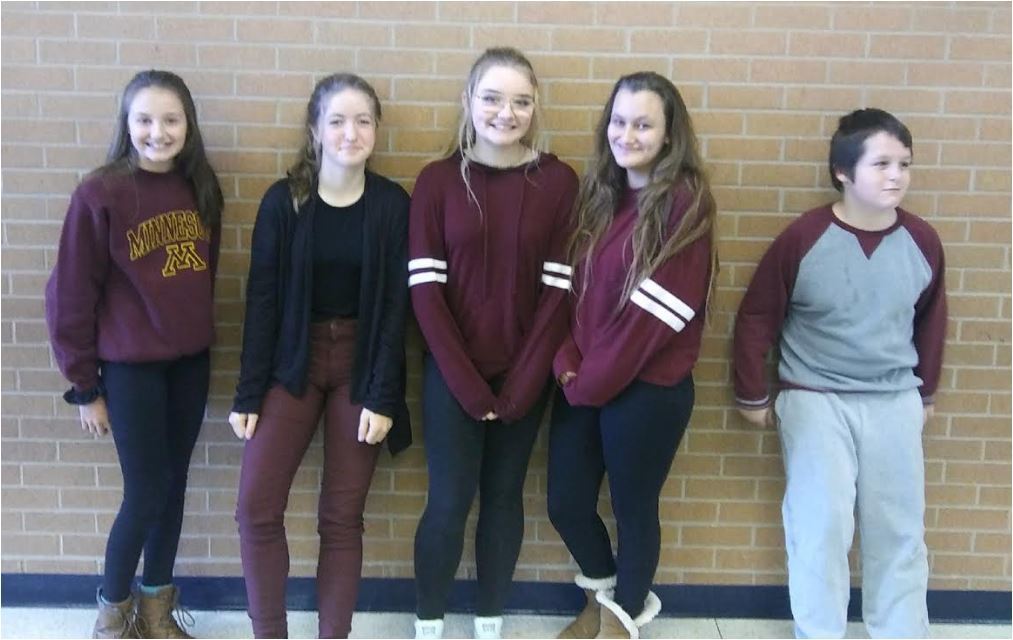 How many times have you asked 'would you like to buy a Rosati's gift card and support Somonauk Middle School?' A 5th grade student stopped in the office yesterday and said he is up to 16 certificates sold and he still has 2 more days to go! Will he be a top 4 seller? Will YOU? How does free pizza for a YEAR sound? Keep on selling, SMS! Orders are due Friday morning!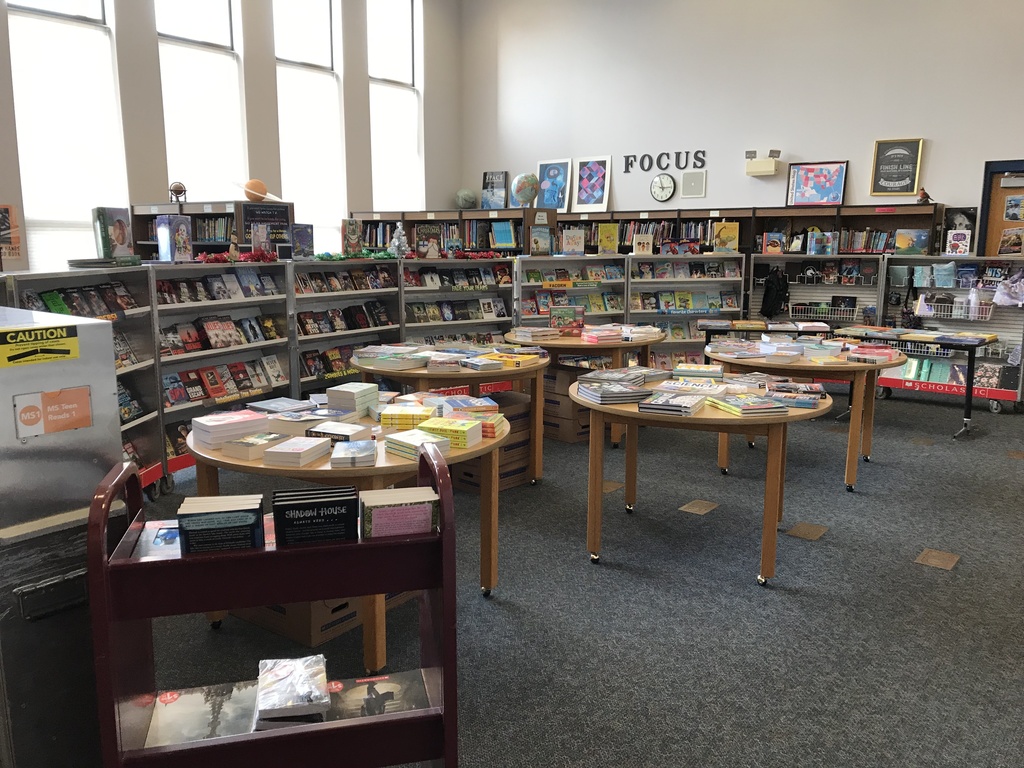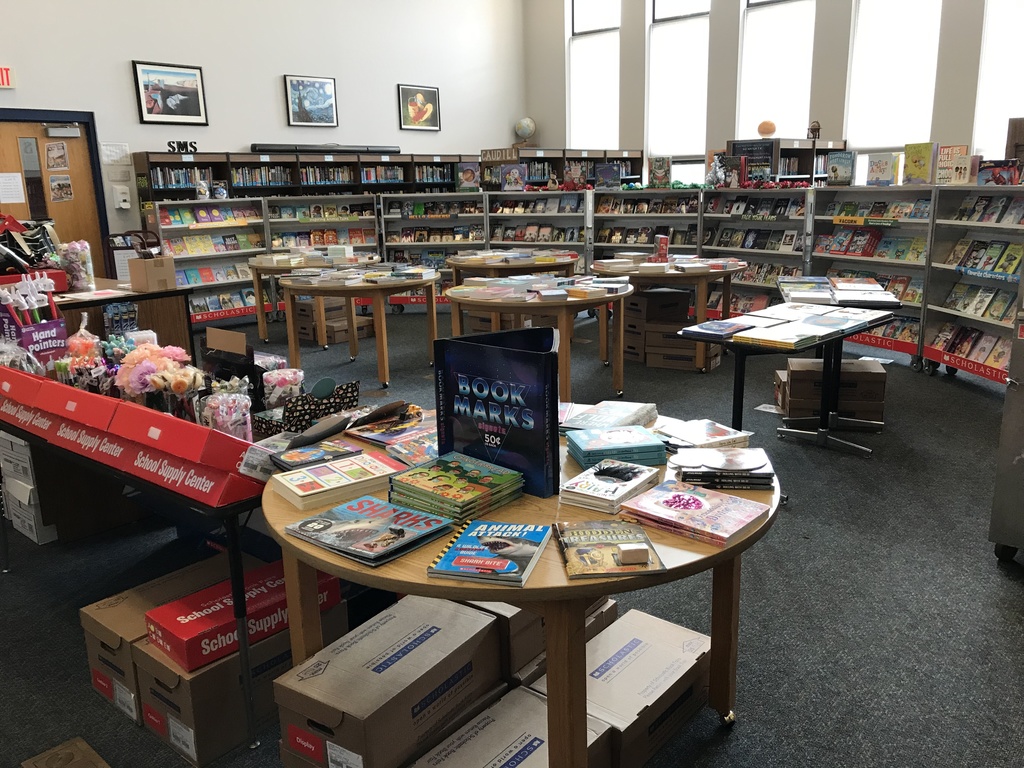 For our fifth consecutive year, we are excited to announce that we will again be participating in the Rosati's fundraiser. This is a quick and easy fundraiser that will help our school raise money for technology and teaching tools as well as for student recognition incentives and events. The fundraiser is simple. Today, your student will bring home an envelope that outlines the fundraiser and it will also have a list attached to include names of people who purchase a Rosati's gift certificate. Rosati's will give our school $5 for every $20 gift certificate that we sell. Checks should be made out to Somonauk Middle School. On Friday, November 8, after one week of selling, students are to bring back their envelopes with money for gift certificates. We will remove the money from the envelopes and stuff them with gift certificates and send them home with your student that same day. Any student who sells 5 gift certificates will get a free kids pizza delivered from Rosati's to SMS lunch on November 15. The top 4 sellers in the school will receive a coupon for one free pizza a month for a year. Here are some of our 'Hall of Fame' students over the last two years: Julian Diaz has sold 62 gift certificates (31 each year) over the last two years! Gavin Lorentzen sold 31 gift certificates over the last two years! Olivia Taylor sold 43 gift certificates over the last two years! Sienna Deacon sold 29 gift certificates over the last two years! Collectively, these four students have sold $3,300 worth of gift certificates and raised $825 for our school over the last two years! Julian told me today he WILL be selling 38 in order to reach the hundred mark...how awesome is that?!?! Thank you to everyone for participating and helping our school! Imagine if every student could sell 5 gift certificates and get a free pizza delivered on November 15! I would love to call in that order for 230 kids pizzas to be delivered at lunch!


In honor of National Principals Month, this final day of October 2019, we presented Mr. Snider with a critical piece of DATA. In the cafeteria, you'll find the favorite single-digit numbers of all SMS students and staff combined into one HUGE number to show the vast value of our appreciation!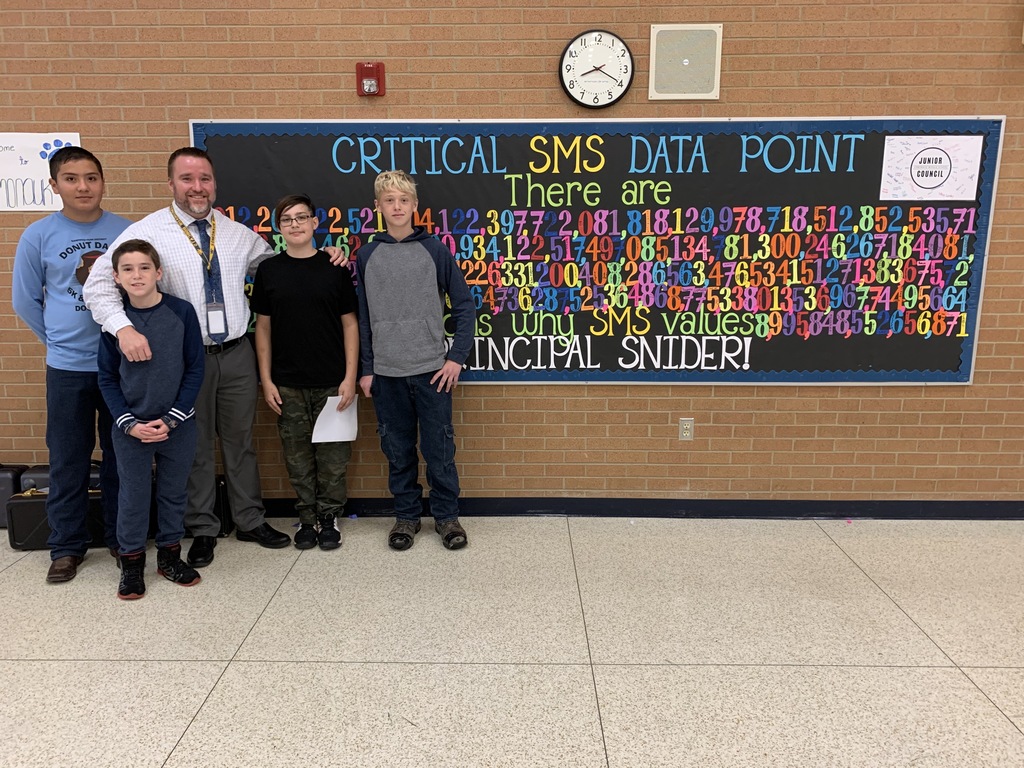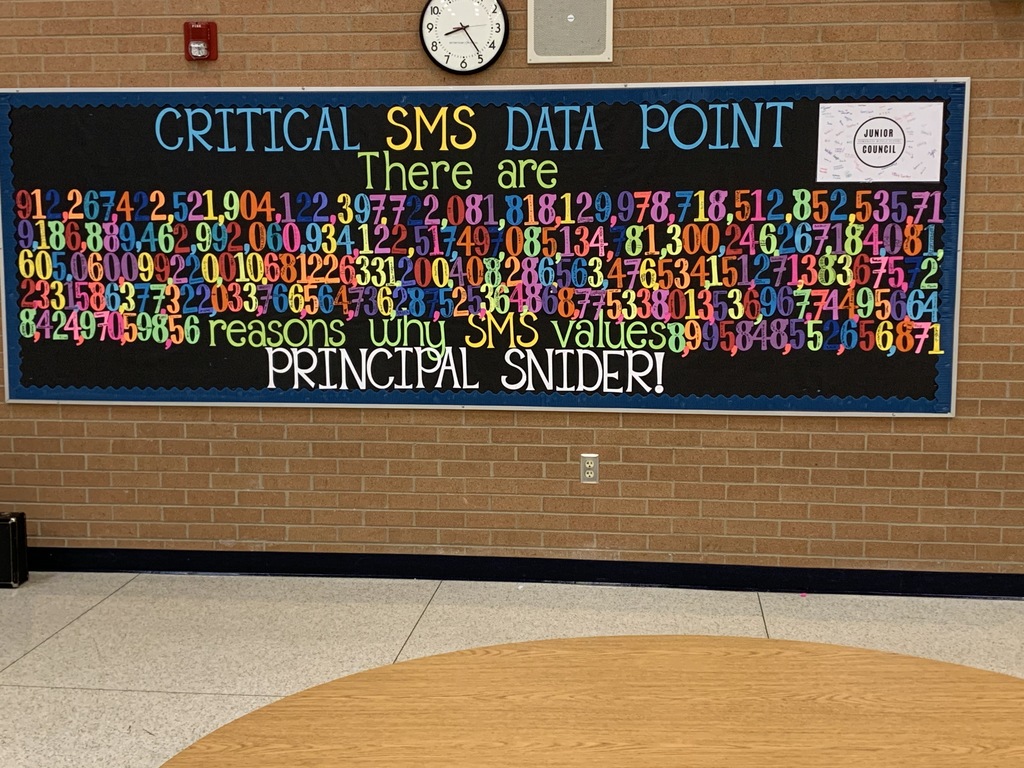 SMS is still accepting 'paper' boxtops until they expire; then after that they will need to be scanned. Please bring your boxtops to Mrs. Zaeske by October 31st!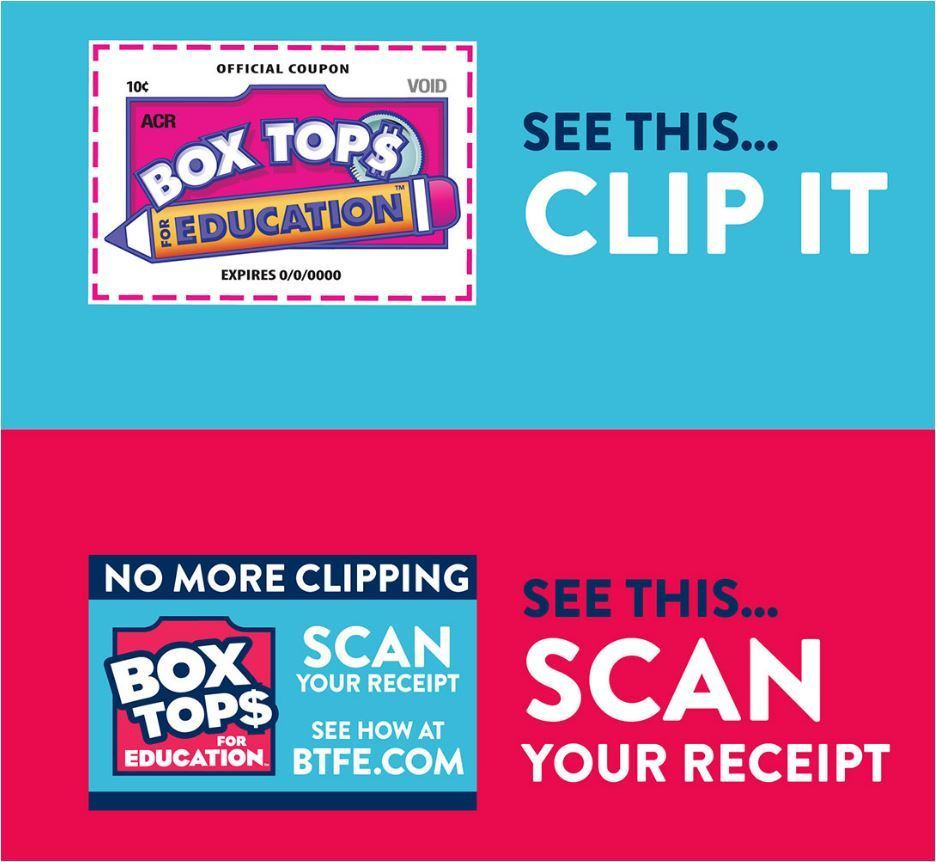 Congratulations to our October Bobcat breakfast nominees! These Bobcats are Respectful, Accountable and Persistent. A big thank you to our friends at Heartland Bank for providing this mornings breakfast!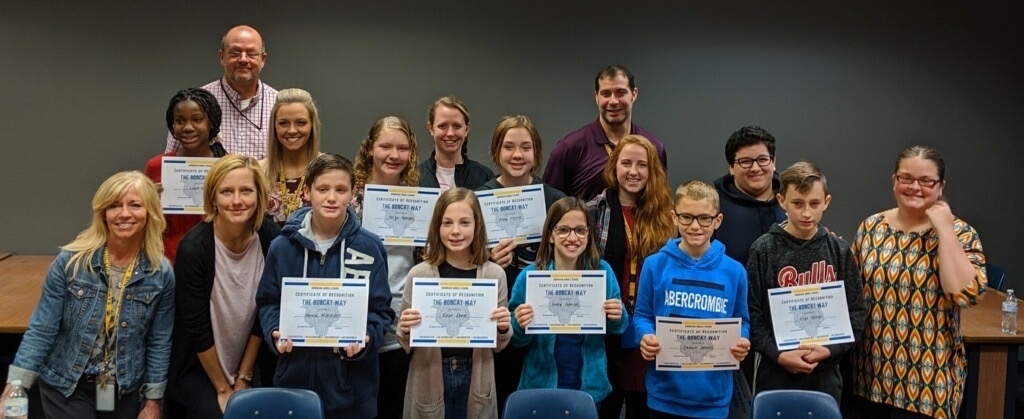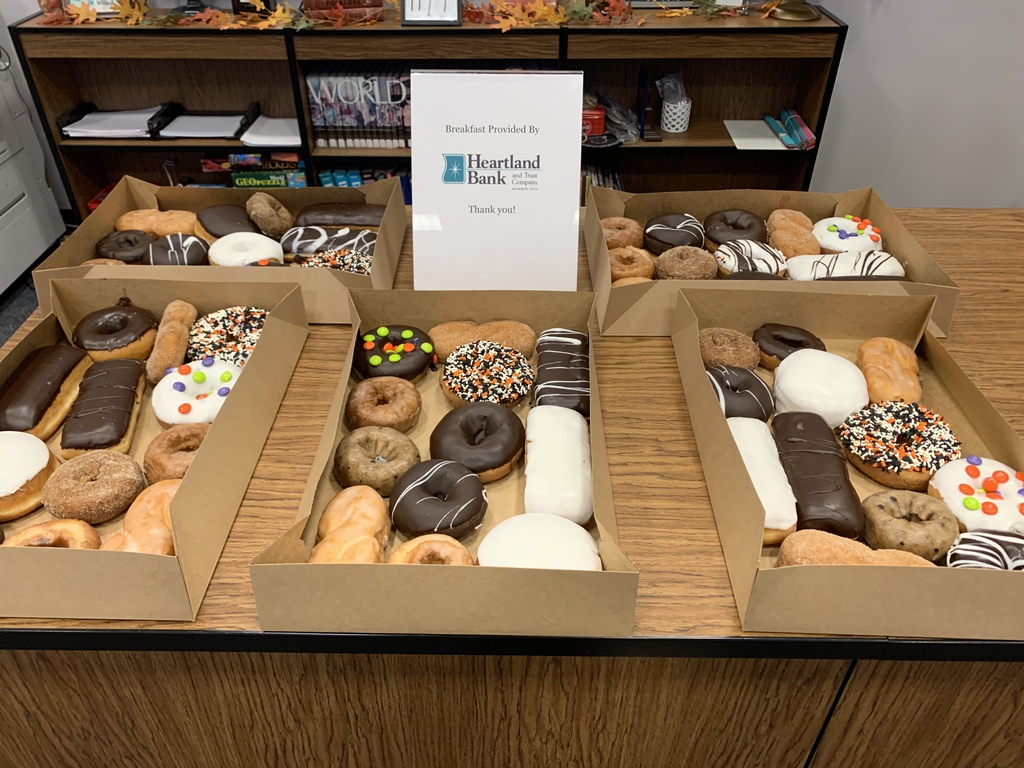 5th grade is enjoying this beautiful fall day at Hoover Outdoor Education Center.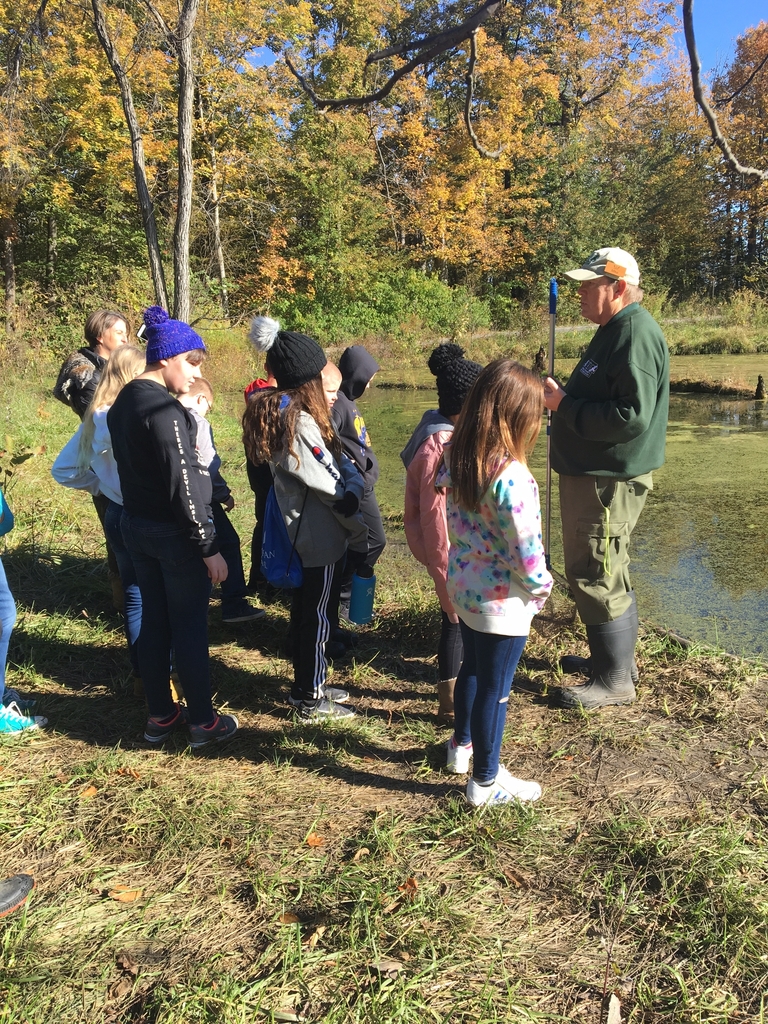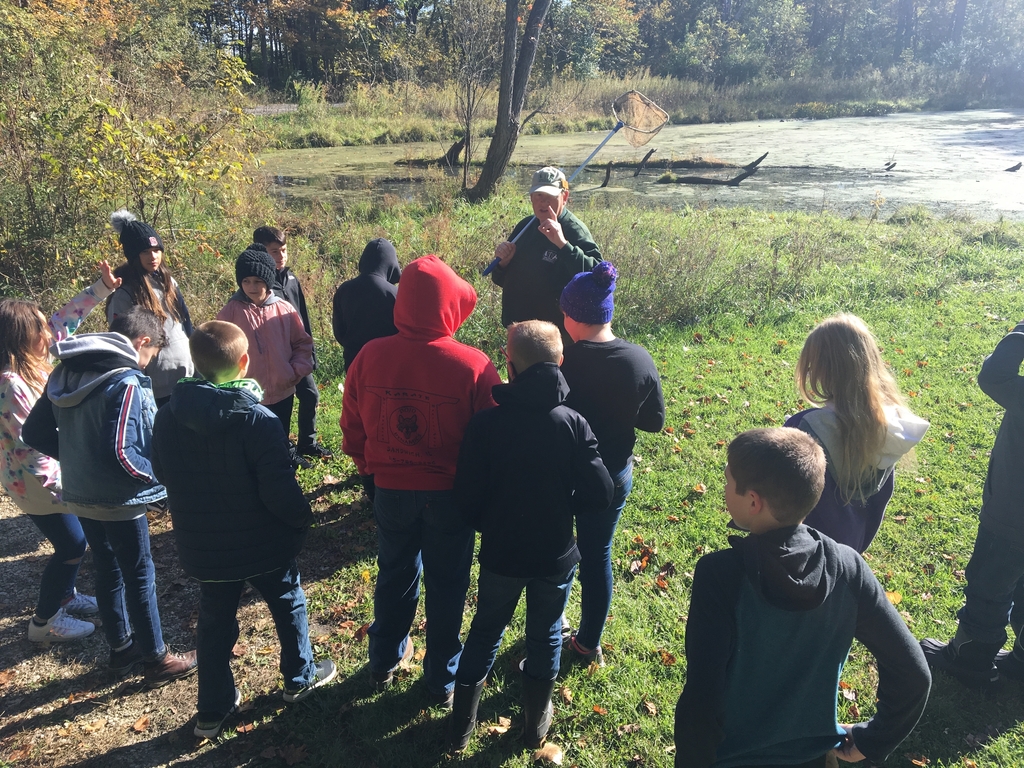 Stop by the SMS office for tickets today!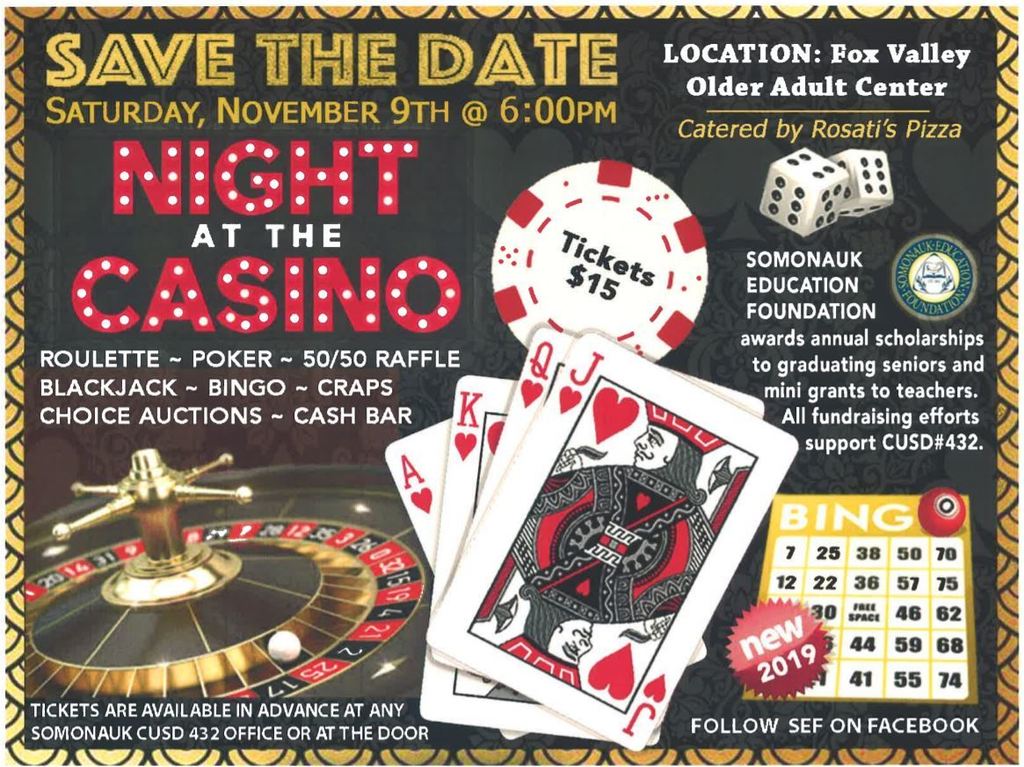 CALLING ALL BOBCAT FANS! Come on out and support our UNDEFEATED SMS Soccer Team in the Jr. 10 Tournament Championship in Leland tonight at 4:15!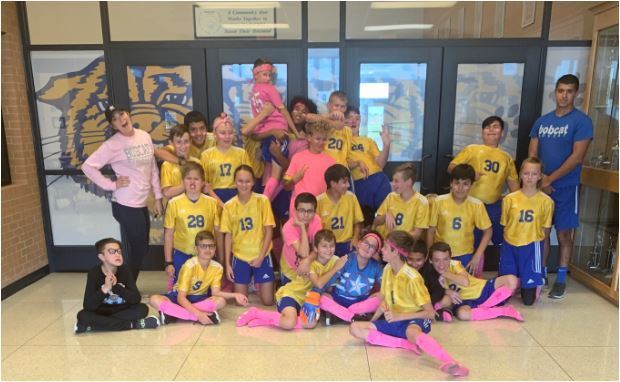 PINK OUT! SMS Soccer teams shows their support to loved ones fighting breast cancer.

Last night we celebrated our 8th grade Volleyball team! We wish you the best of luck in your High School volleyball careers!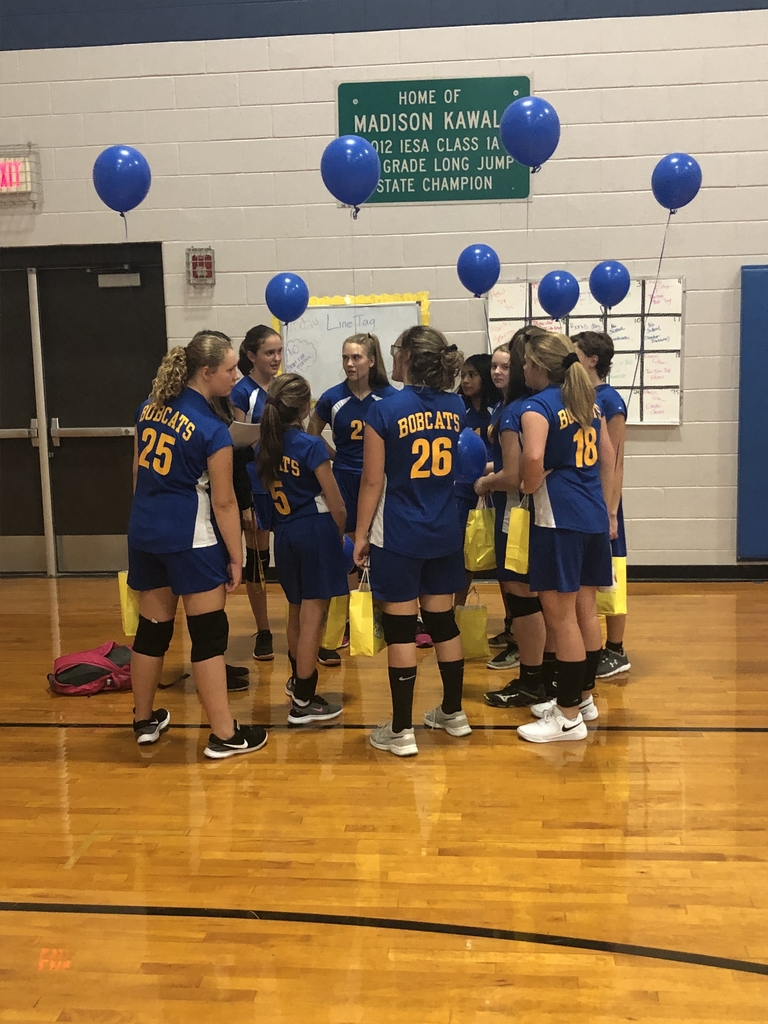 Students in Mr. Roberts Social Studies class created a mural of how Civilizations have evolved over time. The examples are from the Beginnings Human Society Unit. Some examples include: Fire, Hunters and Gatherers, Wheel and Axle, Cities Develop, Cultural Borrowing, Social Classes, Bronze Age, Governments Formed, Farming, Domestication, Trade Over Land and Water and Specialization of Jobs.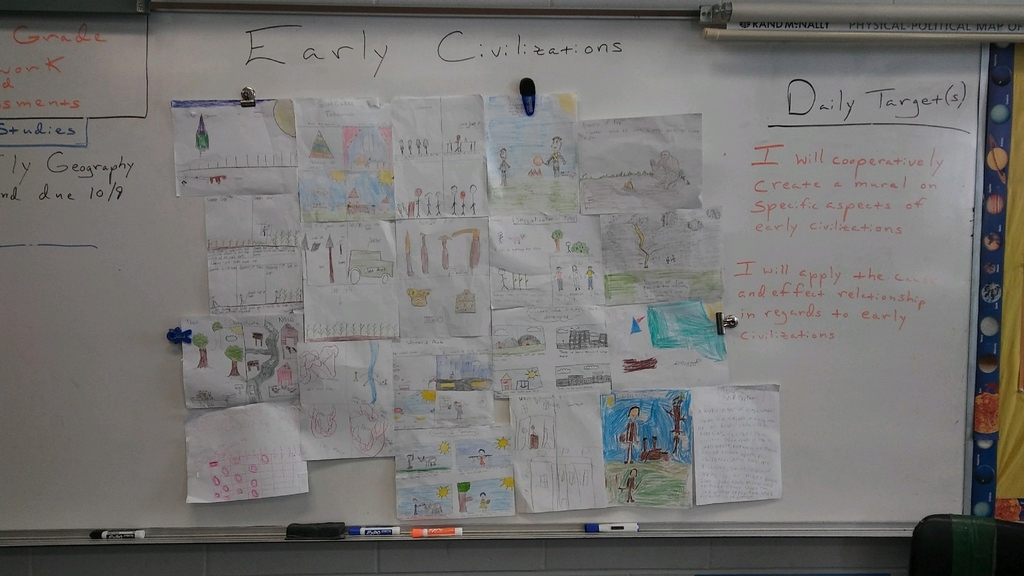 SMS took the pledge against bullying today. #blueout #bullyprevention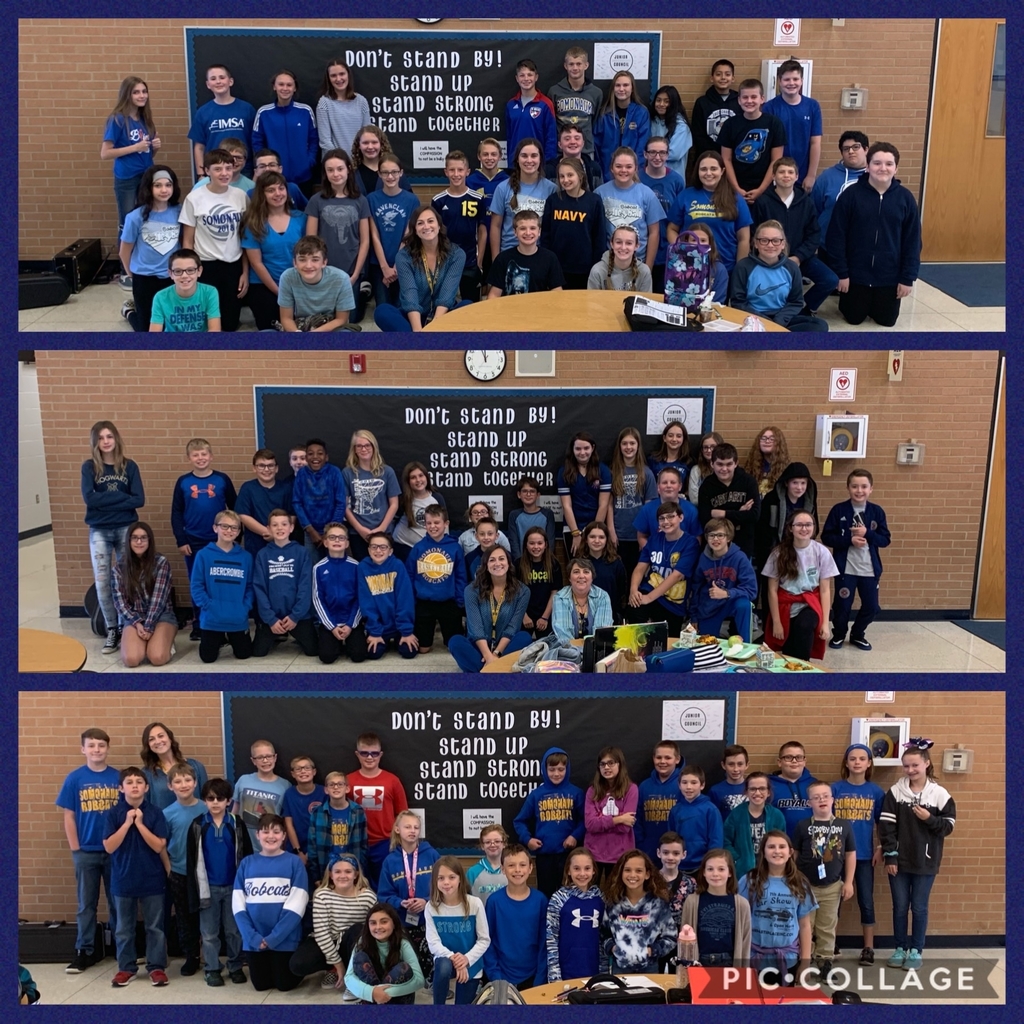 Next week SMS will STOMP OUT BULLYING!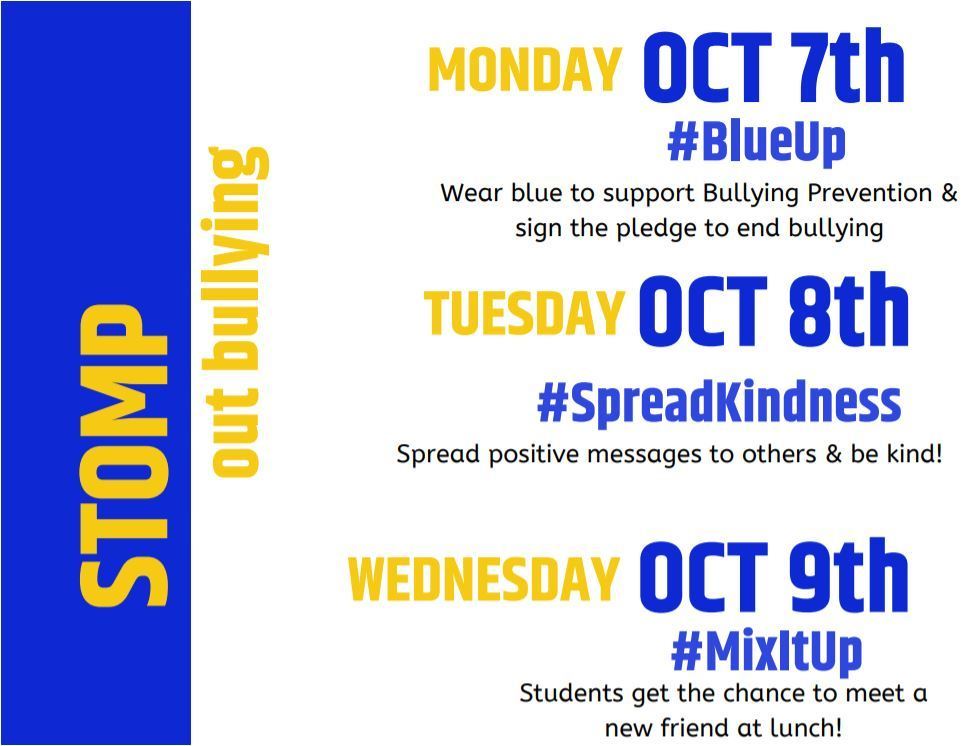 Happy Custodian Appreciation Day, Mr. Kerry and Mr. Ron! We appreciate all that you do for SMS!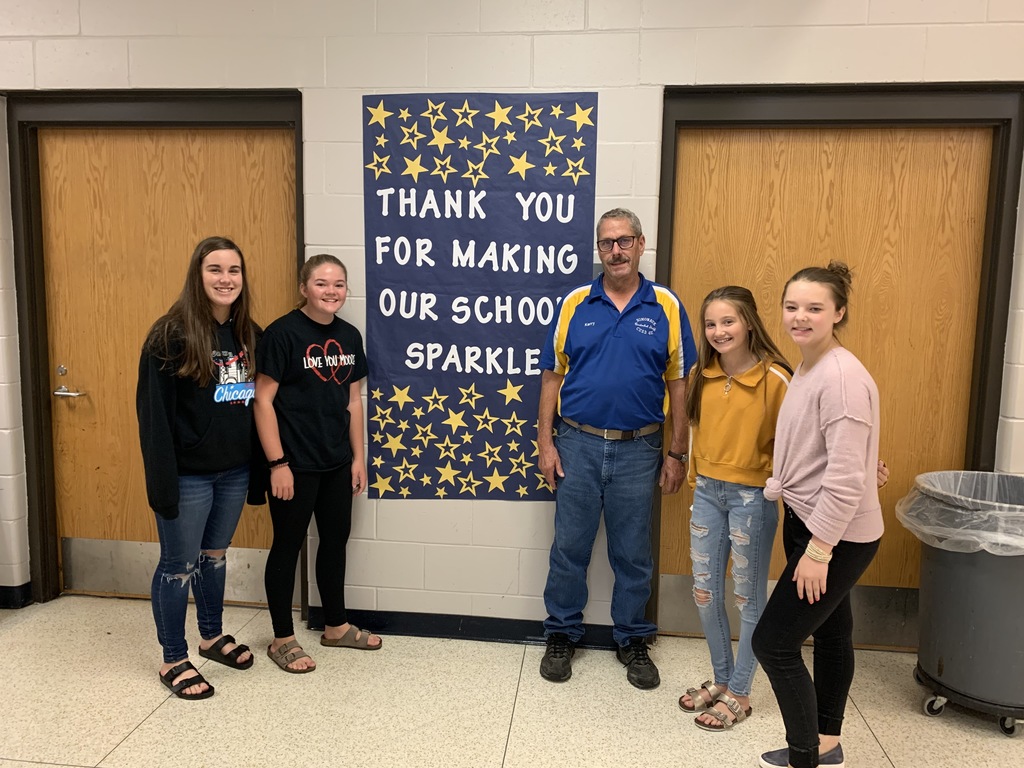 Due to pending weather, Walk to School Day is canceled for tomorrow and rescheduled for this Thursday morning, October 3rd. Meeting times will remain the same. Heroes Park at 7:30, the Little Playground at 7:40 and the Old Gym at 7:45.